Thank you for your interest! This journey is either underway or complete, but we do have
many other tour options
for you to choose from.
Southeast Arizona offers the perfect combination of scenery, biological diversity, and experience ... join us to discover the Sky Island mountain ranges of Southeastern Arizona. These ranges rise from deserts and grasslands; the elevation changes afford rich biodiversity, rare in a small geographic area.

Timed for spring migration, we watch for spectacular residents like Elegant Trogon, Red-faced Warbler, and Sulphur-bellied Flycatcher, which range north from Mexico and Central America.

Enjoy the beautiful drive from Tucson, explore the remarkable Amerind Foundation Museum and Twin Lakes ponds near Willcox for migrating shorebirds. Immerse yourself in the magical Chiricahua Mountains, stay at the wonderful Casa de San Pedro B&B from which we spend time in the lush canyons of the Huachuca Mountains looking for Greater Pewee, Mexican Spotted Owl, Olive Warbler, and more. Find Elegant Trogon at The Nature Conservancy's Ramsey Canyon Preserve, and spend an evening in historic Bisbee. Explore the Whitewater Draw wetland before settling in to our western-style lodge in Sonoita. From here, we loop across the mountains to visit Madera and Florida Canyons, Kino Springs, Patagonia State Park, and The Paton Center for Hummingbirds, all legendary birding sites.

Pat Lueders leads this tour, and is joined by Naturalist Journeys' Owner Peg Abbott and guide Dodie Logue, who live locally.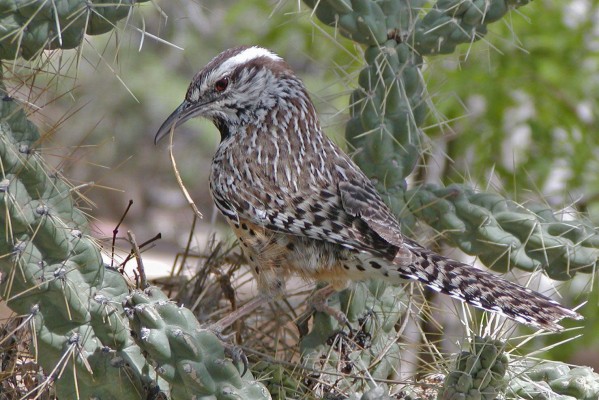 Tour Highlights
Immerse yourself in Southeastern Arizona's Sky Island Mountains during the peak of spring migration
Spend time at relaxing lodges; special meals and hospitality leave you feeling pampered
Visit Old Bisbee to learn about its mining history and eclectic locals
Photograph to your heart's content ... colorful birds and other wildlife abound
Get an up close and personal hummingbird study ... over a dozen species!
Search for Whiskered Screech Owl, Elf Owl, and more on an evening owl prowl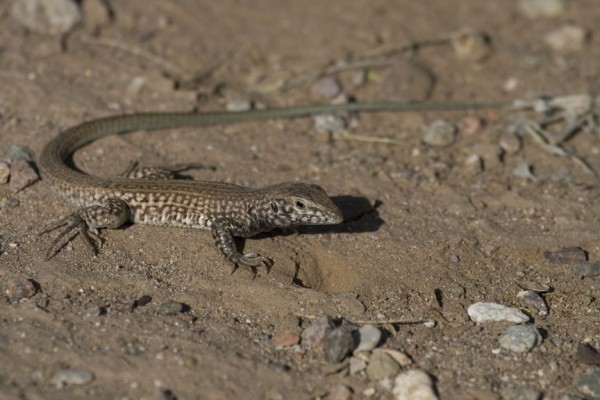 Photo credits: Banner: Elegant Trogon, Peg Abbott (PA); Cactus Wren, PA; Elegant Trogon, PA; Greater Roadrunner, PA; Saguaro Forest, PA; Arizona Scenic, Steve Wolfe (SW); Javalina, SW; Gambel's Quail, PA; Whiptail Lizard, Greg Smith.