Immerse yourself in the bold landscape of Big Bend National Park, home to the stunningly-eroded Chisos Mountains, a treasure in the midst of North American's Chihuahuan Desert region.

Our August trip takes place in monsoon season, when summer rains bring a burst of biodiversity and ignite a seasonally-lush desert landscape. In late-summer the desert can be green! The rugged mountains, rolling hills, and deep canyons glow in red and orange hues, as waterfalls cascade over cliffs.

Experience the rhythm of monsoon season as Eastern, Western, Mexican, and Rocky Mountain birds converge — nearly 450 species occur in the park, many rare or vagrant. Search for mammals like kangaroo rats, jackrabbits, Coyote, Badger, Javelina, and even Mountain Lion or Black Bear. A number of wildflowers bloom only in this season. And monsoon is the season for reptiles, many of which are colorful and unique to the region. While August is past the time to see Colima Warbler (try our April trip for that), we find summer a fascinating time and delight in an impressive return migration of hummingbirds, including Lucifer Hummingbird.

We enjoy lovely accommodations and some fun West Texas cuisine along the way … and of course, good company. We include events of the Ft. Davis Hummingbird Festival as the second part of the trip. This is a great chance to learn from local experts and visit sites normally closed to the public.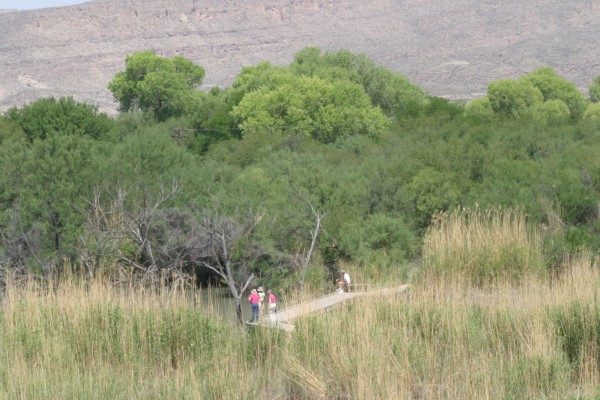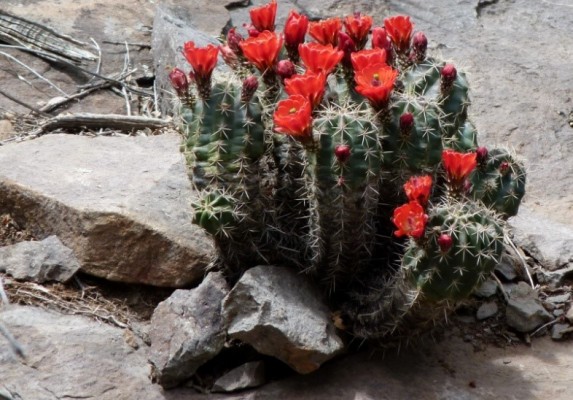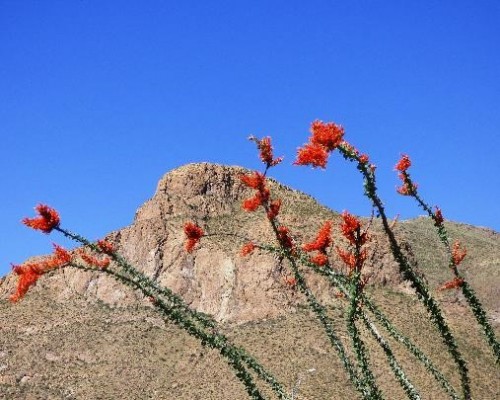 Tour Highlights
Take a break! Slow down and take life more slowly, the rural "Texas Way"
Visit two of the three Sky Island mountain ranges in the state of Texas
See the beautiful, rugged mountains of west Texas in their greenest season during Big Bend's "second spring"
Experience the late summer hummingbird migration passing through Fort Davis at Hummerfest, which over the years has recorded 15 species of hummingbirds!
Travel along some of the most ruggedly beautiful roads in west Texas
Experience amazingly clear desert night skies Spot many of the 70 border specialty butterflies, including Poling's and Sandia Hairstreaks, Hepburn's and "Chisos" Nais Metalmarks, Chinati Checkerspot, Chisos Banded-Skipper, and Chisos Skipperling
Photo credits: Banner: A Misty Morning in the Chisos, Naturalist Journeys Stock; Rio Grande Boardwalk, Naturalist Journeys Stock; Claret Cup, Woody Wheeler; Ocotillo, Woody Wheeler; Painted Bunting, Mark Wetzel; Rio Grande, Naturalist Journeys Stock; Big Bend Window Trail, Naturalist Journeys Stock; Lucifer Hummingbird by Bob Behrstock.