Cape May is considered the top birding destination in North America to witness fall migration, especially for birds of prey. This trip is timed for peak land and sea birding diversity. Common and Red-throated Loon, hawks and falcons, scoters and gannets are all migrating along the eastern seaboard. Cape May's unique location, situated on the peninsula where the Atlantic seaboard meets the Delaware Bay, make it a geographic migrant trap. Far from the metro areas of northern New Jersey, the Cape May peninsula is home to forests, farmland, wetland meadows, and salt marshes. Cape May itself is a national historic site and offers incredible examples of Victorian architecture and charm, as well as some of the best seafood dining on the east coast.

Visit Cape May Bird Observatory, Cape May Point Hawk Watch, Forsythe (formerly Brigantine) NWR, and many fresh and saltwater habitats. There's a reason they hold the World Series of Birding here every year! Our lodgings for the week are at a classic hotel in historic Cape May. Each morning begins with optional sunrise beach walks in search of shorebirds and endangered Black Skimmer. Daily trips range from exploring one of the world's best examples of tidal salt marshes by boat to visiting one of the most successful beach restorations in the United States. We explore habitats and locations ranging from coastal beach towns to well-known natural areas and parks along the Delaware Bay.

The Cape May Fall Birding Festival begins on the Friday of our trip — we register you so we can take in a bird walk or evening presentation.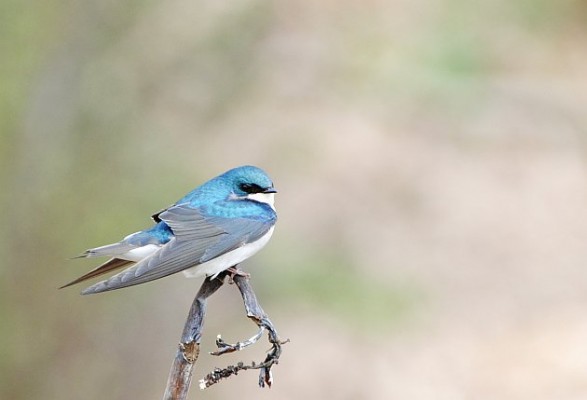 Tour Highlights
Watch for thousands of Sharp-shinned Hawk, hundreds of Northern Harrier, and dozens of Peregrine Falcon and Merlin at the Cape May State Park Hawk Watch Platform
Spend an afternoon at The Nature Conservancy's Cape May Bird Refuge, one of the most successful habitat restorations on the Atlantic seaboard
Look for Common, Black, Roseate, Arctic, Gull-billed, and Sandwich Terns at Stone Harbor Point
Search for elusive Diamond Back Terrapin, America's only saltwater turtle, aboard a salt marsh pontoon cruise
Stop at the Avalon Sea Watch, one of the country's longest-running seabird watch/counting sites
Board Lewes Ferry for a pelagic-birding ferry crossing of the Delaware Bay to the state of Delaware
Watch hundreds, if not thousands of warblers and other passerines at Morning Flight, an ongoing morning watch/count of returning birds that were pushed out to sea on their evening migration
Photo credits: Banner: Black Skimmers by Carlos Sanchez; Broad-winged Hawk, Carlos Sanchez; Cape May Warbler, Carlos Sanchez; Tree Swallow, Carlos Sanchez; Sandwich Terns, Naturalist Journeys Stock; Clapper Rail, Carlos Sanchez; Red-throated Loon, Greg Smith; Double-crested Cormorant, Greg Smith.