Journey into the ice for an adventure beyond words as we embark upon the expedition ship Akademik Ioffe, a vessel perfectly designed for this cruise into the wilds of the Southern Hemisphere. The Falkland Islands (Malvinas), and the island of South Georgia are home to a proliferation of unique wildlife and birds. Witness penguin rookeries with more than 100,000 nesting birds and beaches littered with Antarctic Fur and Southern Elephant seals. Seabirds, including many of the Southern Ocean albatrosses, call these islands home, nesting and raising their young in this wild and remote environment. Both locations feature a fascinating history with a backdrop of stunning scenery.

To the south lies Antarctica, the frozen continent, and our final destination on this remarkable voyage. Icebergs in all shapes and sizes fill the waters, and even more unique wildlife can be found living in sizable colonies. The waters are full of life and we frequently encounter whales, including Humpback, Minke, and Orca. Leopard, Weddell, and Crab-eating Seals abound.

We spend our days cruising and exploring on shore in the company of expert guides – including naturalists, marine biologists, ornithologists, and adventurers. Landing in inflatable Zodiac boats is memorable; we explore remote inlets and seek out nesting pelagic species. For the most adventurous among us, we provide plenty of opportunities to explore via long hikes ashore, or by sea kayak.

Our voyage coincides with the arrival of the Austral spring as the region emerges from the long and frigid winter — it is an exceptional time to visit. On the islands, scenes of male elephant seals battling for control of the beaches (and groups of females), and the intimate and beautiful courtship rituals of the albatross leave you feeling as if you are in your very own wildlife documentary, all while the ice and snow conditions in Antarctica are pristine.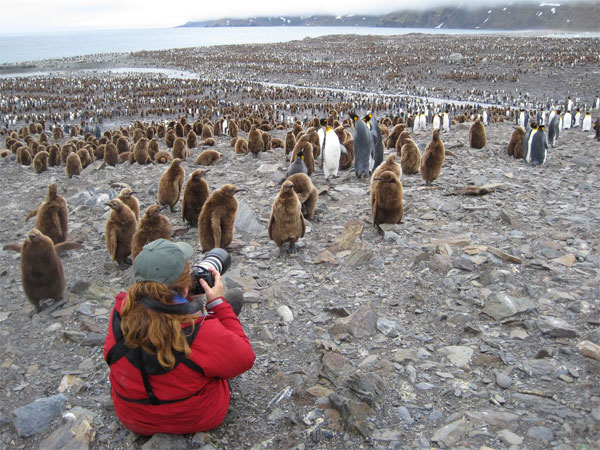 Tour Highlights
Enjoy time in Stanley on the Falkland Islands before cruising on to South Georgia
Explore an old whaling camp on South Georgia, walking in Shackleton's footsteps
Photograph colonies of King, Magellanic, Rockhopper, Adelie, Chinstrap, Gentoo, and Macaroni Penguins
Watch for Elephant, Weddell, and Leopard Seals, as well as Humpback and Minke Whales, Orca, and more
Opt for sea kayaking outings and paddle amid ice flows lit up dramatically by the sun
Witness penguin rookeries back dropped by soaring, snow-covered peaks
Cruise past massive icebergs in the icy Antarctic waters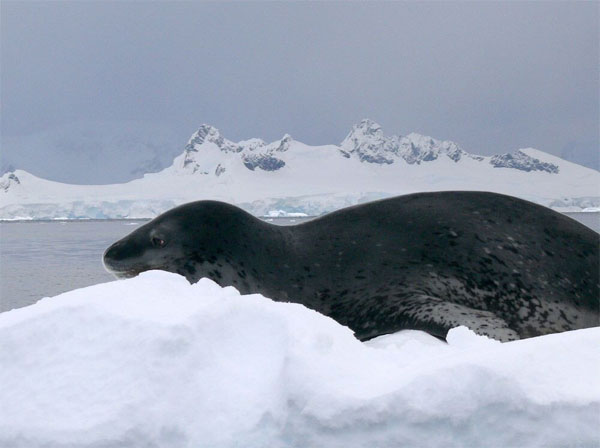 Photo credits: Banner: King Penguins by Greg Smith; St. Andrews Bay on South Georgia Island, Naturalist Journeys Stock; Research Station by Greg Smith; Waves on Boat by Bud Ferguson; Peg Abbott and Friends by Bud Ferguson; Exploring by Zodiac by Bud Ferguson; Leopard Seal, Naturalist Journeys Stock; Giant Petrel by Greg Smith; Grytviken by Greg Smith.