Isolated from any continental landmass since the Cretaceous period, Madagascar has drifted through the Indian Ocean, following its own evolutionary course, having only five major terrestrial animal colonization events since the time of the dinosaurs.

The result is an island where every land mammal is endemic, as are nearly half the bird species. Reptiles are well represented as well, like chameleons, and day and leaf-tailed geckos. The uniqueness of this island's fauna makes it one of the world's great destinations for the birdwatcher and naturalist, alike.

Our tour features both birds and mammals. We focus on Madagascar's most iconic and charismatic bird species (we hope to see over 95% of the endemics), as well as the Island's other oddities, like endearing lemurs and strikingly bizarre chameleons.

We also focus on the Island's geology and geography with resulting various habitats — from the spiny forests of Ifaty with their towering baobabs and other-worldly Didierea octopus trees, to the verdant rainforests of Andasibe-Mantadia National Park.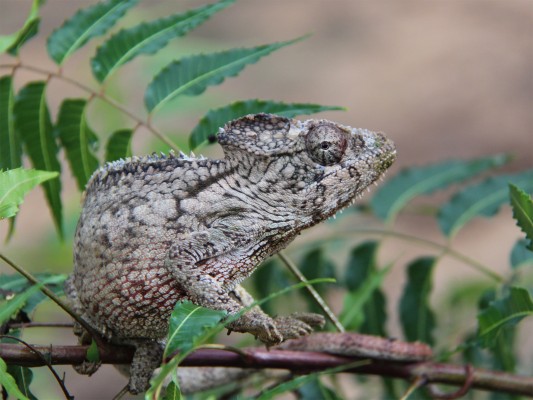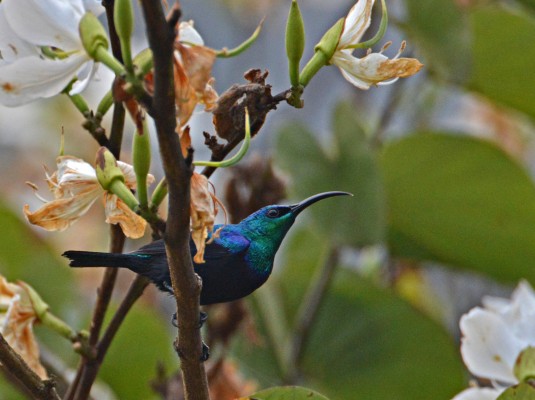 Tour Highlights
Explore the rainforests of Andasibe-Mantadia National Park in search of the world's largest lemur, the Indri, along with a long list of fabulous avian jewels, from Rufous-headed Ground-Roller to Madagascar Blue Pigeon
Visit the high altitude montane rainforest of Ranomafana for a chance to see the rare Yellow-bellied Sunbird-Asity and quirky Brown Mesite, and up to twelve lemur species, including Milne-Edwards' Sifaka
Travel to Zombitse National Park and La Table for two very range-restricted, recently discovered bird species: Appert's Tetraka (Greenbul) and Rufous-shouldered Vanga (the late Phoebe Snetsinger's last bird)
Walk through the "spiny desert" of Ifaty, with its bizarre baobabs and euphorbias, in search of Long-tailed Ground-Roller and Subdesert Mesite
Journey to the unspoiled islet of Nosy Ve to experience a breeding colony of Red-tailed Tropicbird, protected by generations of locals
Photo credits: Banner: Ring-tailed Lemur by Bob Ashley; Chameleon by Bob Ashley; Green Sunbird, Naturalist Journeys Stock; Baobab Trees, Naturalist Journeys Stock; Moth, Naturalist Journeys Stock; Chameleon by Bob Ashley; Diademed Sifaka by Peg Abbott; Rickshaw Ride by Mike Anderson.