On this Panama botanical tour, we take field trips to biodiverse Pipeline Road and to the foothills of Cerro Jefe (home to many endemics and where your co-leaders have discovered/published eight new plant species), Cerro Gaital Natural Monument, the heights of Altos del Maria, and other locations of botanical interest, where you enjoy (and learn!) about a good sampling of this country's spectacular and unique flora, some 10,000 species strong! You not only enjoy excellent opportunities to photograph stunningly beautiful — and some, extremely rare or endemic — orchids, gesners, ericads, melastomes, heliconias, gingers, begonias, bromeliads, and many more fascinating groups of plants, but also see a host of Panama's colorful birds, including parrots, trogons, motmots, tanagers, and hummingbirds along with the mammals and insects (especially butterflies!) associated with these unique plants — all within a framework of learning some of their complex ecological relationships. Yes, this is an extraordinary "field botany adventure," replete with on-the-spot mini-lectures on the unique morphological features of many of the plants encountered — all explained in simple terms for the beginner or for the more advanced.

Our accommodations for this botanical field experience are two award-winning Canopy Family properties: our flagship eco-lodge, the Canopy Tower, atop 900-ft Semaphore Hill in Soberania National Park and the Canopy Lodge in El Valle de Anton (at a cooler 2100 ft.), nestled in the belly of an ancient caldera amongst tropical vegetation with a pleasant stream outside your room. Your leaders are adjunct Canopy Tower field botanists/biologists Jerry and Linda Harrison, a dynamic couple who have studied tropical nature, plants, and birds for the past 35 years together. Their passion for tropical nature has extended beyond North America to many Caribbean Islands, Central and South America, Africa, New Guinea, and Australia, but they have permanently settled in their favorite country, Panama, where they have lived since 2011.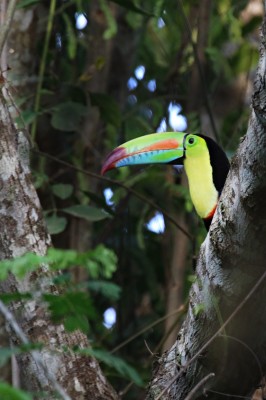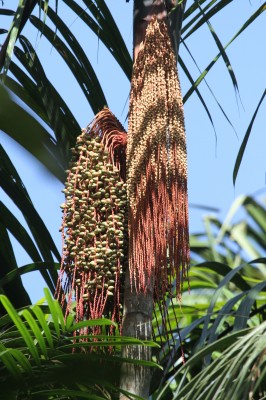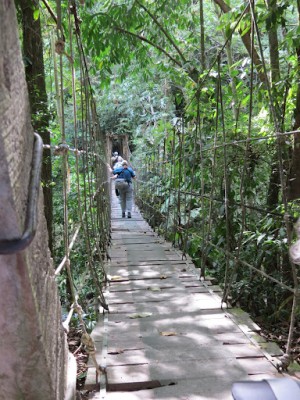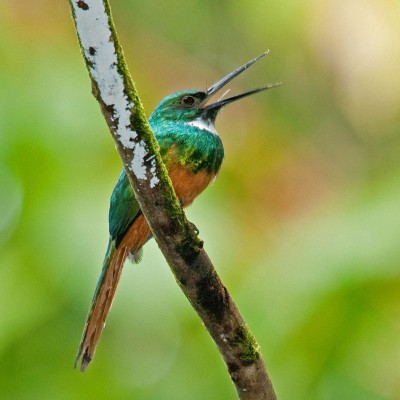 Photo credits: Banner: Bromeliads, Naturalist Journeys Stock; Passion Flower, Naturalist Journeys Stock; Palm Fruit, Naturalist Journeys Stock; Banana Flower, Naturalist Journeys Stock; Swing Bridge, Carla Bregman; Heliconia, Naturalist Journeys Stock; Rufous-tailed Jacamar, Tom Dove; Golden-hooded Tanager, Peg Abbot; Flowing Shrub, Naturalist Journeys Stock.