Thank you for your interest! This journey is either underway or complete, but we do have
many other tour options
for you to choose from.
Join us for a special 10-Day, 2-Island Classic Trinidad and Tobago birding and nature tour, the very best introduction to tropical birding. This tour is part of the Asa Wright Nature Centre's 50th Anniversary celebrations and features artist and field guide illustrator Keith Hansen and his wife, fabric artist Patricia Briceño. Well-known in the birding and art world, Keith looks forward to sharing illustration expertise with you.

Trinidad, with its proximity to Venezuela, offers a variety of birds not usually seen on an island, while Tobago feels entirely different — classic Caribbean. Combined, these islands provide a variety of habitats that yield dramatic diversity.

This tour takes place at the world-renowned Asa Wright Nature Centre (AWNC) for the first six nights of the tour. Join Keith and Patricia on the Centre's famed verandah for incredibly rich birding — if you are new to the tropics, you may see forty life birds before breakfast! After a Trinidad immersion, spend three nights on Tobago at the pleasant Cuffie River Nature Retreat, an intimate 10-room eco-lodge tucked in the forest, where birds abound.

Keith is an excellent birder, and can help you learn techniques to "capture" these feathered creatures accurately on paper. Enhance your birding experience by learning to render quick impressions in your notebook, or simply to create something of beauty. Demonstrations examine anatomy, form, perspective, lighting, and negative space. Keith offers sketching sessions during the week. Beginner or an expert, all are welcome.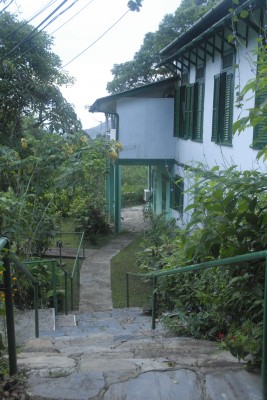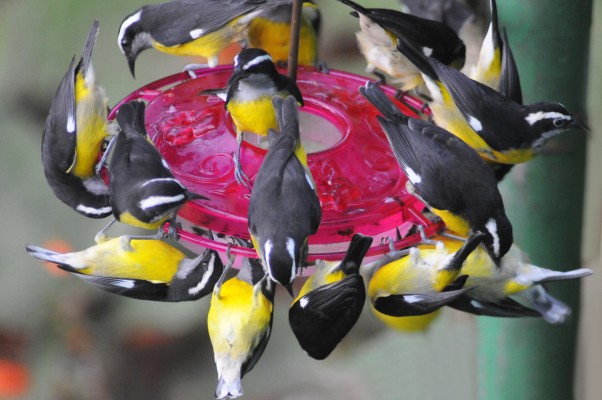 Tour Highlights
Explore with AWNC's expert, world-class guides
Enjoy morning coffee and easy birding on the famous verandah
Hike to see Oilbirds in Dunston Cave on the Centre's grounds
Watch an incredible variety of tropical birds from the Centre's famed verandah
Develop your artistic skills in optional sketching workshops with Keith Hansen
Witness hundreds of Scarlet Ibis as they roost at Caroni National Park
Arrive to a feeding frenzy at Cuffie River, perfect for photography and relaxed views
Enjoy Cuffie River's fun tropical architecture and cool mountain breezes
See dinner guests like White-tailed Nightjar or Common Potoo at Cuffie River
Visit Tobago's historic Main Forest Ridge Reserve and Little Tobago Island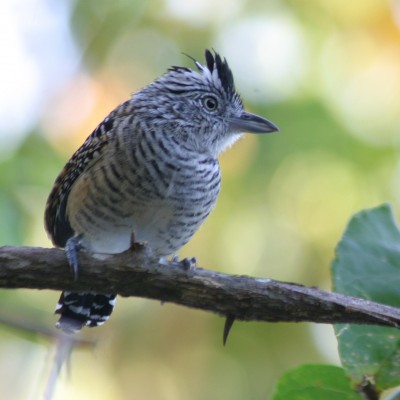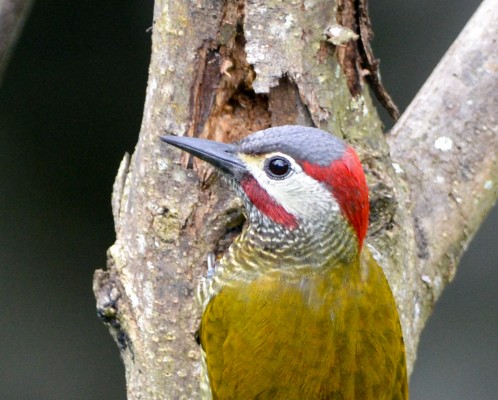 Photo credits: Banner: Purple Honeycreeper Cluster by Peg Abbott; Asa Wright Nature Centre by Noel Snyder; Copper-rumped Hummingbird by Mike Boyce; Green Honeycreeper by Mike Boyce; Barred Antshrike by Peg Abbott; Bearded Bellbird by Mike Boyce; Asa Wright Nature Centre's Verandah by Peg Abbott; Golden-olive Woodpecker by Sandy Sorkin.