Thank you for your interest! This journey is either underway or complete, but we do have
many other tour options
for you to choose from.
Our Olympic Peninsula nature tour includes time to explore the rugged Washington State Pacific coast, which forms the Olympic National Park's western boundary. Walk remote, quiet beaches near Puget Sound, examine tide pools, and explore a number of bays and harbors, including Neah Bay and Cape Flattery. During the journey, we spend two nights at cozy Lake Quinault Lodge, three nights at Lake Crescent Lodge, and finally two nights in the artsy town of Port Townsend. This exceptional tour offers a combination of scenery, birding, hiking, wildlife, culture, and cuisine that's hard to beat!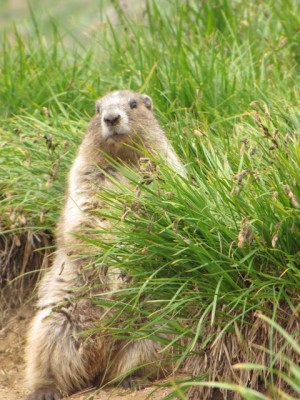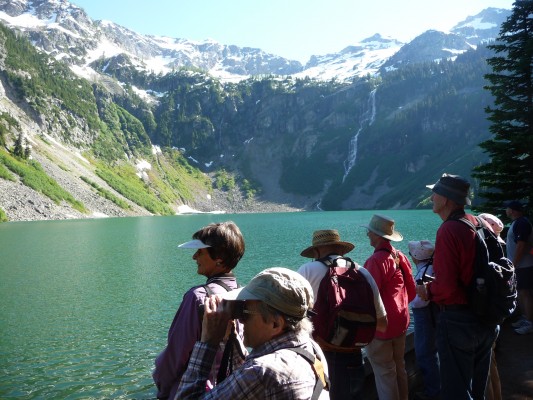 Tour Highlights
Explore Nisqually National Wildlife Refuge for your chance to spot 40+ bird species, including Anna's and Rufous Hummingbirds, Common Yellowthroat, and Bewick's Wren
Enjoy time at the scenic Lake Quinault Lodge, nestled on the water's edge in a lush, temperate rainforest
Walk through Sitka Spruce forest to a beautiful Pacific beach, with views of incredible sea stacks
Work your way through one of the world's wettest places: the western side of Olympic National Park
Travel high into the Olympic Mountains to see myriad wildflowers and wind-sculpted pygmy trees
Explore Cape Flattery and Neah Bay, the westernmost point of the continental USA
Hike down the Dungeness Spit overlooking Puget Sound
Choose to go on a whale watching trip to the San Juan Islands, in search of Minke Whales, Orca, and other marine life
Photo credits: Banner: Scoping Tufted Puffins at Cape Flattery, courtesy Woody Wheeler; Olympic Marmot by Carol Simon; Snowy Plover by Greg Smith; Olympic Group, Naturalist Journeys Stock; Beach Rocks, Naturalist Journeys Stock; Tufted Puffin, Naturalist Journeys Stock; Cascade Mountains, Naturalist Journeys Stock; Steller's Jay by Peg Abbott; Whidbey Fort, Naturalist Journeys Stock.