Thank you for your interest! This journey is either underway or complete, but we do have
many other tour options
for you to choose from.
South Africa: This country is ranked sixth out of the world's seventeen mega-diverse nations. This incredible country supports more than 13,000 endemic plants, 69 endemic birds, and 300 species of mammals … and is a country we think should be on every nature enthusiast's bucket list! We invite you to join Naturalist Journeys on this exciting South African wildlife tour.

This South African wildlife safari is set up as a "sampler" tour. We fly and drive over a great cross-section of the country to witness its biodiversity highlights: From the Western Cape's amazing endemism, which holds the world-famous and flower-rich fynbos biome, seabird-filled oceans, to Kruger National Park and its species-rich grasslands and mammal-rich savannas. We also visit the northern Drakensberg escarpment, with its higher rainfall Afromontane forests, tropical climate, and tall mountains.

This tour also offers some of the most comfortable and productive African birding in beautiful natural surroundings. With its famously high endemic count and good infrastructure, South Africa gives you an easy introduction to Africa's birds and iconic big mammals, adding in just a few of the tricky specialties and localized endemics. Add in fine weather, good food, great local wines, and impressive African mammals, and you're in for a real treat.

This South African nature tour itinerary gives us great chances to see many of South Africa's sought-after bird species and regional specialties, plus a wide variety of Africa's mammals and reptiles, all while visiting some of the world's most unique biomes.

Our hand-picked and comfortable (and sometimes even luxurious) lodgings are in the middle of these remarkable animals and habitats, and we promise you will not be disappointed!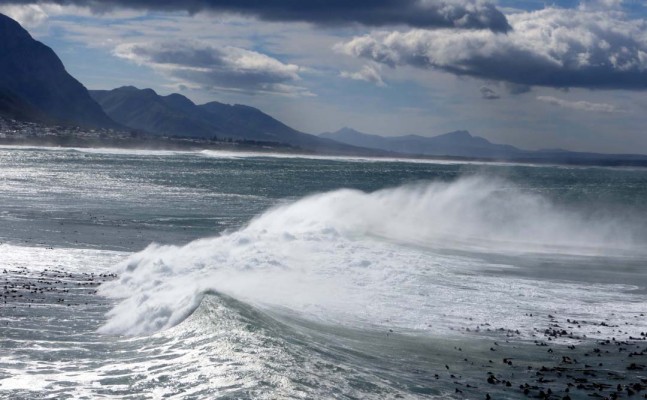 Tour Highlights
Find unique species with expert guides in some of Africa's finest parks and habitats
Enjoy a day-long boat trip out into the seabird-rich waters off of the coast of Cape Town (weather-permitting)
Immerse yourself in Kruger National Park, Africa's most wildlife diverse preserve, for fine examples of mega-fauna including big cats, elephants, and more
See signature birds like Cape Rockjumper, Cape Sugarbird, Blue Crane, African Penguin, Saddle-billed Stork, Malachite Sunbird, Bateleur, Kori Bustard, Lappet-faced Vulture, and Southern Ground Hornbill
Witness the peak wildflower bloom at one of the world's most diverse biomes in the Cape region
Photo credits: Banner: Zebras by Greg Smith; West Coast National Park by Greg Smith; Hippo out of Water by Peg Abbott; Cape Town by Chuck Paden; Cheetah by Alex Vargo; African Penguins by Chuck Paden; Cape Weaver by Greg Smith; Gemsbok (Southern Oryx) by Greg Smith; Saddle-billed Stork by Greg Smith.