Thank you for your interest! This journey is either underway or complete, but we do have
many other tour options
for you to choose from.
Join Naturalist Journeys for a far-reaching Antarctic cruise that includes visits to the Falkland Islands, South Georgia Island, and the Antarctic Peninsula. The Falkland Islands and the stunning island of South Georgia are home to plentiful unique wildlife and birdlife. These islands host penguin rookeries of more than 100,000 nesting birds, while the beaches are littered with Fur and Elephant Seals. Seabirds, including many albatross species, nest and raise their young here in this wild and remote environment. Both the Falkland Islands and South Georgia Island feature a fascinating history and gorgeous scenery. Then, we venture south to the Antarctic peninsula, our final destination for this Antarctic nature tour.

Icebergs in other-worldly shapes and sizes fill the waters, and even more unique wildlife can be found in sizable colonies. The icy waters are full of life and we often see whales like Humpback, Minke, and Orca.

On this Antarctic cruise, we spend our days exploring ashore with expert guides, including naturalists, marine biologists, ornithologists, and adventurers, as well as with our resident professional photographer. Embarking on inflatable Zodiac boats is memorable. For the adventurous among us, there are plenty of opportunities to explore on long hikes or by sea kayak.

We use time-saving flights at the beginning and end of the cruise to maximize your time in key locations.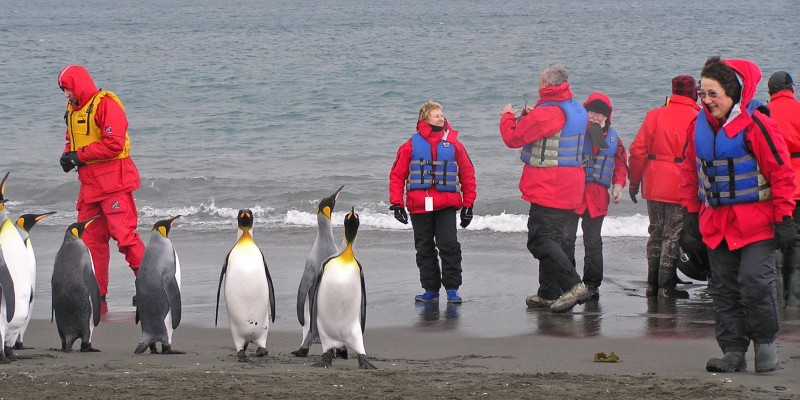 Tour Highlights
Take time to explore in Stanley on the Falkland Islands before cruising on to South Georgia
See an old whaling camp on South Georgia, walking in Shackleton's footsteps
Witness colonies of King, Magellanic, Rockhopper, Adelie, Chinstrap, Gentoo, and Macaroni Penguins
Look for Elephant, Weddell, and Leopard Seals, as well as Humpback and Minke Whales, Orca, and more
Embark on sea kayaking outings and paddle amid ice flows lit dramatically by the sun
Photograph penguin rookeries back by soaring, snow-covered peaks
Cruise past huge icebergs in the icy Antarctic waters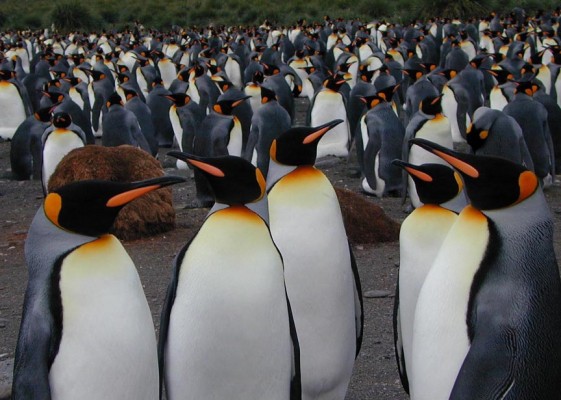 Photo credits: Banner: Gentoo Penguins on the March by Greg Smith; Striated Caracara (Johnny Rook) by Greg Smith; Weddell Seal by Greg Smith; Spyhopping Humpback Whale by Peg Abbott; King Penguin Welcoming Committee by Peg Abbott; Kayaking in the Antarctic by Peg Abbott; Southern Elephant Seal with Brown Skua by Greg Smith; King Penguin Colony by Greg Smith; King Penguin Welcoming Committee by Peg Abbott.