Few places rival Costa Rica's ecological diversity. Over a quarter of the country is protected lands, boasting 850 bird species and 200+ mammals.

Explore the lush Monteverde cloudforest in search of the dazzling Resplendent Quetzal, lovely Long-tailed Manakin, and bizarre Three-wattled Bellbird. Immerse yourself in tropical wonder at Celeste Mountain Lodge in the shadow of the Tenorio and Miravalles Volcanoes. Discover the Caño Negro area, rich in colorful waders like Roseate Spoonbill and Purple Gallinule, and perhaps even Jabiru; here you can opt for an after dinner drive to search for night birds and with great luck, large and rare mammals like Jaguar and even Giant Anteater.

An optional extension to explore La Selva Biological Station's Neotropical specialties and the Sarapiqui area's Caribbean lowlands is a great way to further immerse yourself in Costa Rica's stunning biodiversity.
Tour Highlights
Relax at the beautiful Hotel Bougainvillea upon your arrival; bird their 10-acre botanical garden
Search for hummingbirds, trogons, and mammals, too, from Monteverde Mountain Lodge, nestled in lush cloudforest
Explore the Santa Elena Cloud Forest Reserve in search of Northern Emerald-Toucanet, and Purple-throated Mountain-gem and Magenta-throated Woodstar busy at feeders
Relax at the Celeste Mountain Lodge, set in the heart of the Tenorio-Miravalles Biological Corridor
Search for the elusive Tody Motmot and the outrageous Bare-necked Umbrellabird
Walk Tenorino National Park in search of butterflies, trogons, hummingbirds, and perhaps antbirds following an army ant swarm
Opt for a night drive to search for Black-and-white, Striped, and Tropical Screech-Owls, as well as Great and Northern Potoos
See Sungrebe, Russet-naped Wood-Rail, and Yellow-breasted Crake at Lago Caño Negro
Opt for an extension to La Selva Biological Research Station and the Sarapiqui River area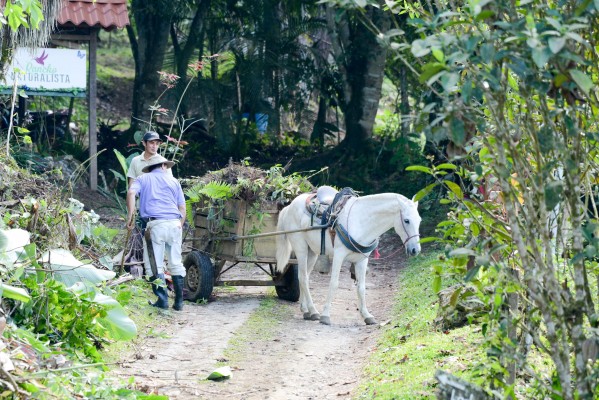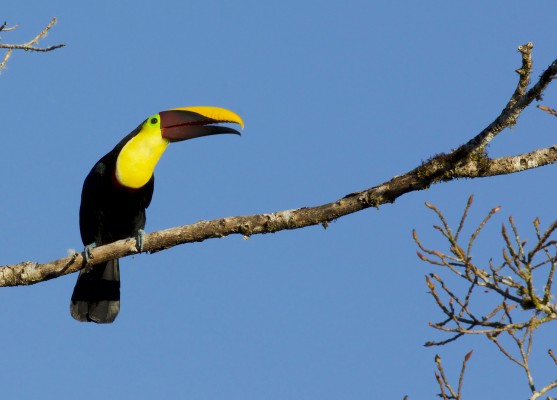 Photo credits: Banner: Black-cheeked Woodpecker by Greg Smith; Blue Dacnis by Sandy Sorkin; Blue-crowned Motmot by Peg Abbott; Collared Aracari by Greg Smith; Eyelash Pit Viper by Sandy Sorkin; Great Curassow Pair by Sandy Sorkin; Rural Life by Sandy Sorkin; Yellow-throated Toucan by Greg Smith; Orange-collared Manakin by Bud Ferguson.