Join Naturalist Journeys for this exciting and NEW! Central American snorkeling cruise, a first for us!

This Central American cruise visits six countries in ten days; explore the turquoise waters of Panama, Colombia, Nicaragua, Honduras, Belize, and Mexico … a dream! Known for their gorgeous water, lush forests, rich history, and magnificent ruins, the countries we visit on this adventure cruise offer plenty of opportunities to explore for the snorkeler and nature enthusiast alike.

Spend your days swimming in clear waters, snorkeling over colorful reefs, soaking in beach time, hiking through Neotropical forests, and even exploring by kayak.

This nature cruise runs through one of our favorite operators, and we are so excited to have the chance to "get on board." Join us!
Tour Highlights
Cruise aboard the RCGS Resolute, sturdy, stable, and even a bit luxurious
Enjoy tropical sunsets as we cruise to each destination
Visit uninhabited islands, perfect for immersing yourself in tropical paradise
Explore Cartagena, a UNESCO World Heritage Site, known for is beauty and miles of stone walls
Kayak or paddleboard on stunning water around islands like San Andres and Providencial Islands, and Miskito Cays
Opt to hike up Grant's Peak on Guanaja Island to enjoy incredible views of the water and surrounding islands
Spend time enjoying cayes and atolls off the coast of Belize, rich in marine life just waiting to be explored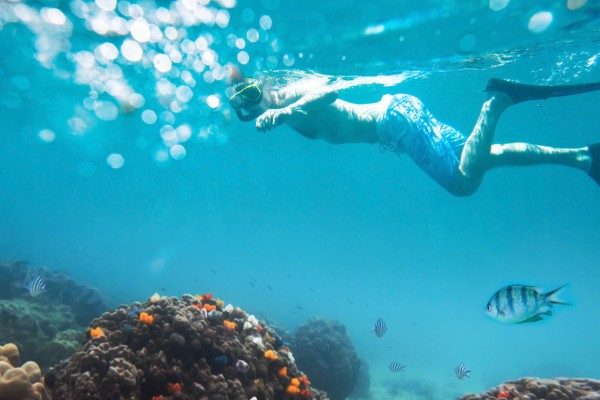 Photo credits: Banners: San Blas, Panama, courtesy One Ocean Expeditions; Coastline, courtesy One Ocean Expeditions; Cartagena, courtesy One Ocean Expeditions; Dolphin, courtesy One Ocean Expeditions; Snorkeling, courtesy One Ocean Expeditions.