Thank you for your interest! This journey is either underway or complete, but we do have
many other tour options
for you to choose from.
Join Naturalist Journeys for this exciting Costa Rica nature tour. There are few countries that rival Costa Rica's ecological diversity. Over a quarter of the country is protected by national park, biological reserve, wildlife refuge, or other protected area. And for good reason: Costa Rica is home to over 800 bird species, 208 mammal species, 50,000 insect species, and 2,000 orchids.

October is a key migration time in Costa Rica. Scores of Broad-winged Hawk might pass over, while many North American songbirds are on the wing to South America, or settling into winter homes in Costa Rica's mix of tropical to montane habitats. It is a great month for birding! And while raining to the west, it's the best time to visit Costa Rica's Caribbean side!

On this Costa Rica birding tour, spend several days on both the Caribbean and Pacific sides of the continental divide, with excellent field time in the Veragua Rainforest, and at Tenorio Volcano. Our route takes us close to the Nicaraguan border; lodges include Tapirus Lodge at the Rainforest Tram, Maquenque of the Caribbean lowlands, Celeste Mountain near Bijagua, and Bosque de Paz in the highlands. Several of these ecolodges are new to Naturalist Journeys travelers, encouraging those who have been here before to discover more of Costa Rica's beauty. They also place us where we want to be to observe the migration. We are also sure to have good fun, tasting local foods and perhaps visiting a market; we enjoy sharing in Costa Rican customs as we experience our hosts' exceptional hospitality.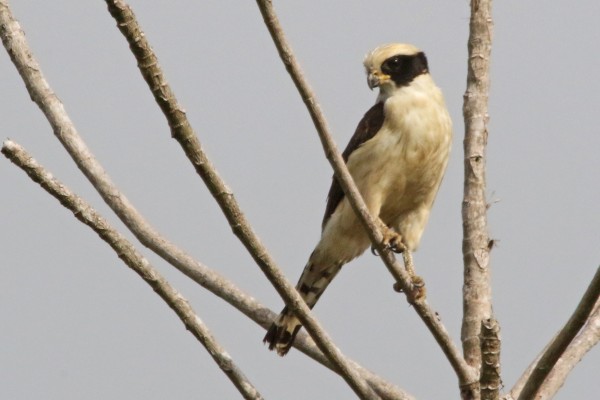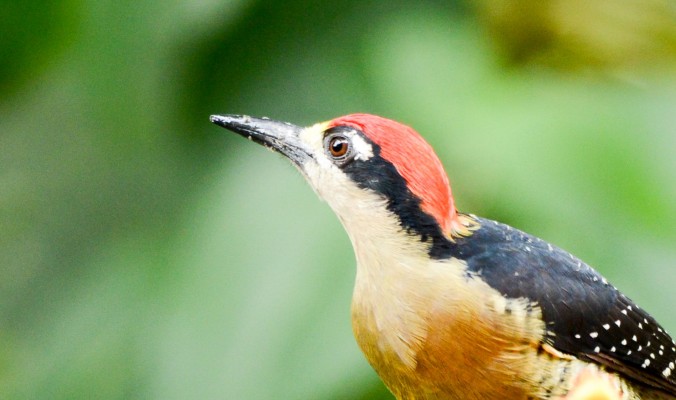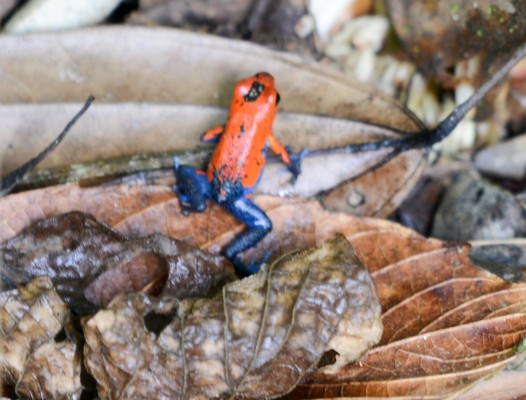 Tour Highlights
Explore in beautiful, birdy gardens right at our hotel in San José
View migrating raptors at Veragua Rainforest — the sheer quantity of birds here is incredible
Relax at Maquenque Eco-lodge, where we relax on a boat safari, walk on the local trails, and immerse ourselves in tropical nature - birds abound!
Enjoy the Celeste Mountain Lodge near Tenorio National Park, where the river literally turns blue!
Bird among the cloud forest at Bosque de Paz Lodge in search of local bird specialties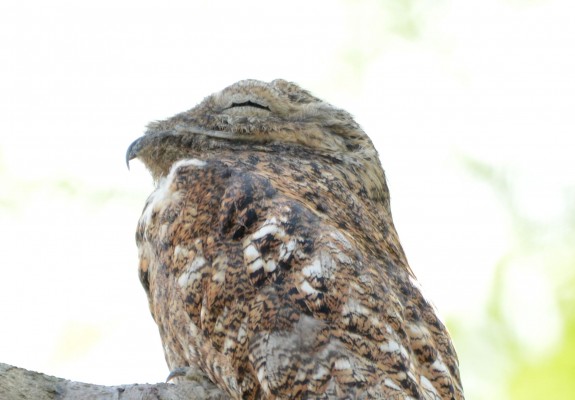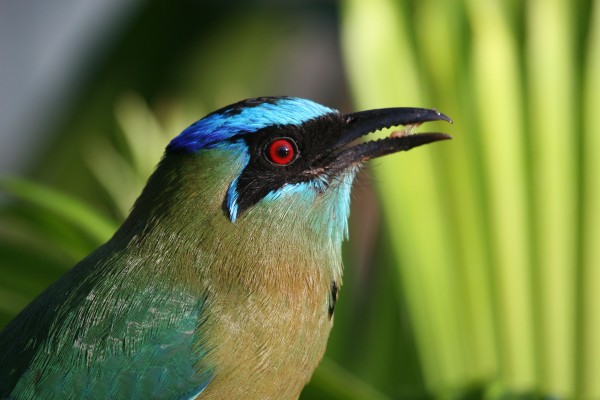 Photo credits: Banner: Broad-winged Hawk by Peg Abbott; White-neckd Jacobins by Sandy Sorkin; Red-eyed Tree Frog by Greg Smith; Resplendent Quetzal by Greg Smith; Green Violetear, Naturalist Journeys Stock; Amazon Kingfisher by Sandy Sorkin; Laughing Falcon by Peg Abbott; Black-cheeked Woodpecker by Sandy Sorkin; Blue Jeans Frog by Sandy Sorkin; Three-toed Sloth by Howard Topoff; Great Potoo by Sandy Sorkin; Blue-crowned Motmot by Peg Abbott; Silver-throated Tanager by Peg Abbott.