Join Naturalist Journeys for a stunning Manú National Park nature tour. Stretching across thousands of square miles on the eastern edge of the Andes of Peru, Manú National Park and the biosphere reserve that surround it encompass a continuous tract of pristine wilderness that preserves the entire spectrum of Andean slope ecosystems – from lowland Amazonian rainforest to high Andean puna grasslands. This stretch across so many altitudes and habitats lays claim to the most diverse fauna and flora of any park in the world: over 1,000 bird species, 160 mammal species, and 4,385 plant species have been recorded within the park's boundaries with more still being discovered. Due to its superb biodiversity and pristine natural habitats, UNESCO recognized it as a World Heritage Site in 1987. By following the very "birdy" Manú-Kosñipata Road and staying at lodges at different altitudinal zones, this Peru nature tour offers a rich transect of all the habitats present in the incredible Manú Biosphere Reserve.

This Manú National Park tour begins in Lima, where nutrient-rich upwellings from the cold Humboldt Current provide nourishment for teeming seabird colonies that include boobies, cormorants, and penguins. After a short flight to Cuzco, we travel across natural high mountain grasslands and fields farmed for centuries in search of endemic birds such as Bearded Mountaineer and Creamy-crested Spinetail. Once we reach the crest of the Acjanaco Pass above treeline, the landscape tumbles down into progressively taller and wetter forest. Our first stop is Wayqechua Biological Station, where we explore misty elfin forests brimming with high elevation tanagers and hummingbirds. Then, we continue to Cock-of-the-Rock Lodge where lush cloud forest harbors exuberant leks of Andean Cock-of-the-rock, mixed flocks of technicolor tanagers such as Paradise, Saffron-crowned, and Beryl-spangled, and virtuoso songsters like Andean Solitaire and Chestnut-breasted Wren. At Villa Carmen Biological Station, we explore spiny Guadua bamboo and foothill rainforest for the iridescent Bluish-fronted Jacamar, adorable Black-backed Tody-Flycatcher, and skulking Manu Antbird.

Finally, we reach the awe-inspiring Amazonian Rainforest: a habitat layered in complexity, diversity, and beauty. Here, we spend four full days soaking in the spectacle of parrot clay licks attended by hundreds of parrots, visiting quiet oxbow lakes inhabited by prehistoric Hoatzin and electric-colored Agami Heron, watching for colorful toucans and cotingas from canopy platforms, and seeking large mammals like Giant Otter and even South American Tapir. All in all, this Peruvian birding tour covers one of the greatest birding roads in the world.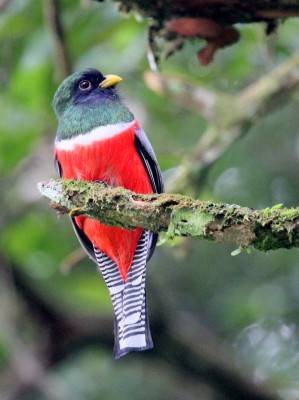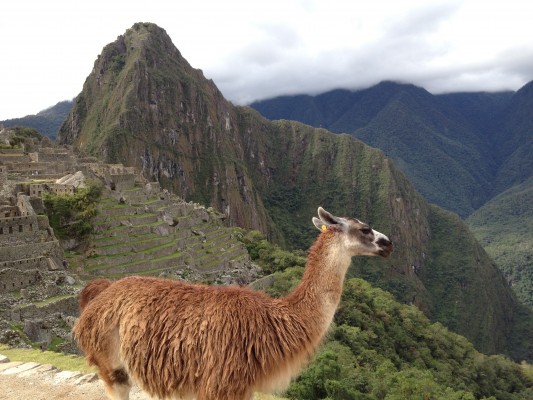 Tour Highlights
Explore the full spectrum of Andean slope habitats, including puna grasslands, elfin forests, cloud forests, and lowland rainforest, each with their own special collection of birds, animals, and plants
Marvel at the incredible lek display of Andean Cock-of-the-rock, a spectacle of sound and color
Witness over fifty species of hummingbird on this route with such evocative names as Bearded Mountaineer, Shining Sunbeam, Wire-crested Thorntail, Booted Racket-tail, and Violet-throated Starfrontlet
Enjoy the lively congregation of hundreds of parrots, parakeets, and macaws at a clay lick, where these noisy birds feed on the mineral-rich soil
Seek out endemic birds found only in Peru such as Chestnut-breasted Mountain-Finch, Red-and-white Antpitta, and Seaside Cinclodes
Be inspired by the biological richness of the Manú-Kosñipata Road, a classic birding route that crosses one of the most biodiverse regions in the world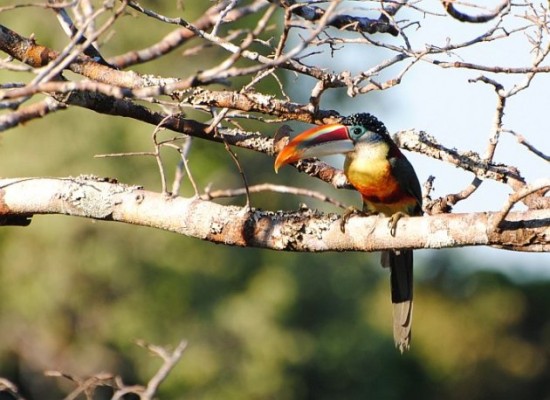 Photo credits: Banner: Rufous-crested Coquette, Black-throated Flowerpiercer, Crested Quetzal, Scarlet-bellied Mountain-Tanager, Wire-crested Thorntail by Miguel Lezama; Black-faced Dacnis by Carlos Sanchez; Collared Trogon by Robert Martinez; Andean Cock-of-the-rock by Greg Smith; Llama at Machu Picchu by Howard Topoff; Curl-crested Aracari by Carlos Sanchez; Machu Picchu, Naturalist Journeys Stock; Giant Hummingbird by Carlos Sanchez; Inca Tern by Miguel Lezama.