Join Naturalist Journeys on an Alamos, Mexico birding tour. Only a day's drive from the United States border is the beautiful colonial town of Alamos, Mexico. Here we encounter the mixing habitats of the Sonoran Desert and the northern-most reaches of the tropics. We also spend a day at the Sea of Cortez, awash with wintering sea and shorebirds, where we dedicate time to learn about the Sinaloa thorn forest and the dry tropical deciduous forest, two of the most endangered habitats in the world.

Just a few of the birds we hope to see include Blue Mockingbird, Rose-throated Becard, Black-throated Magpie-Jay, Purplish-backed Jay, Russet-crowned Motmot, Elegant Quail, Lilac-crowned and White-fronted Parrots, Mexican Parrotlet, Elegant Trogon, Five-striped Sparrow, Crane Hawk, Common Black Hawk, Bare-throated Tiger Heron, and Sinaloa and Happy Wrens, Rufous-bellied Chachalaca, and more.

And while the focus of this trip is birding, we would be remiss if we didn't enjoy the rich cultural history of the region. In fact, the city of Alamos is a National Historic Monument, as well as a "Pueblo Magico" of Mexico.

For much of Mexican nature tour we stay at the beautiful El Pedregal Nature Lodge, set on 20 acres of tropical deciduous forest.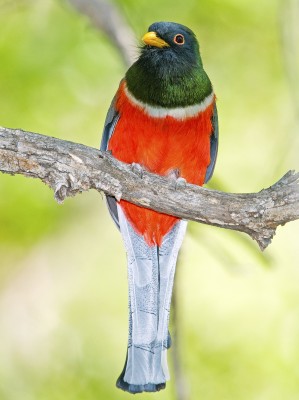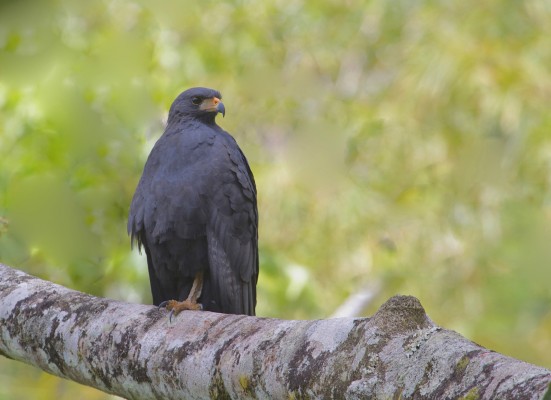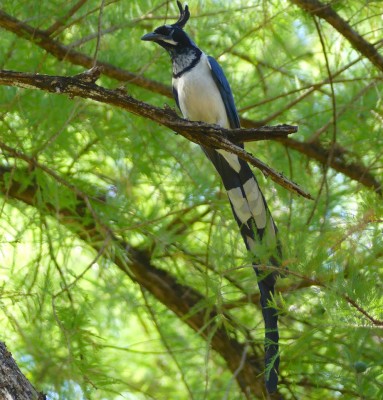 Tour Highlights
Bird your way through the Sonoran Desert between Tucson and Alamos
Relax at El Pedregal Nature Lodge, a relaxing, unique, and beautiful location just outside of Alamos
Explore Sinaloa thorn forest, tropical deciduous habitat, dry tropical deciduous forest, and Sea of Cortez riparian zones and shorelines
Witness stunning Mexican specialties like the Black-throated Magpie-Jay, Purplish-backed Jay, Crane Hawk, Rose-throated Becard, and Plain-capped Star-throat
Enjoy time in the stunningly-beautiful historic town of Alamos, a Mexican "Pueblo Magico"
Watch winter flocks of shorebirds by the thousands on the edge of the Sea of Cortez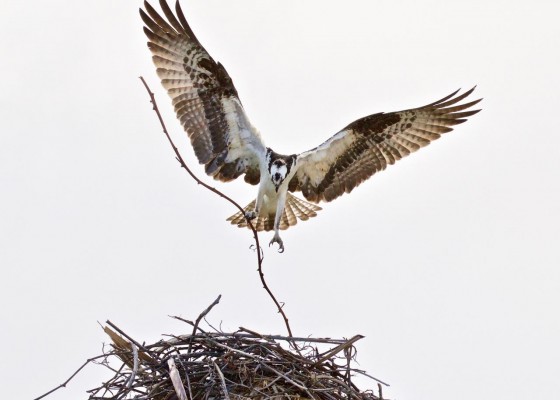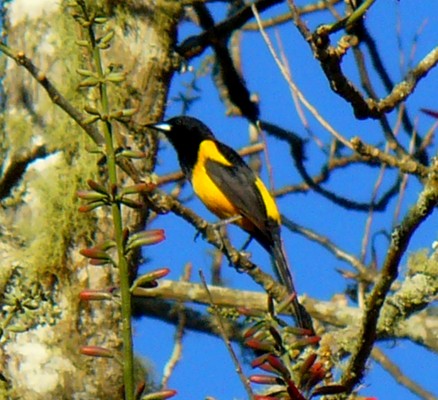 Photo credits: Banner Photo: Roseate Spoonbills by Betty Andres; El Pedregal by Peg Abbott; Mexican Fishermen by Peg Abbott; El Pedregal Trails by Peg Abbott; Russet-crowned Motmot by Peg Abbott; Elegant Trogon by Tom Dove; Green Kingfisher by Peg Abbott; Common Black Hawk by Greg Smith; Black-thoated Magpie Jay by David McKay; Brown Booby by Peg Abbott; Osprey by Bud Ferguson; Gambel's Quail, Naturalist Journeys Stock; Black-vented Oriole by Robert Gallardo.