Discover the wonders of India on this exciting India nature tour. We travel from Kolkata, known as India's cultural capital. We travel by safari vehicle through Singalila National Park, home to Red Panda, Asiatic Leopard, and Himalayan Black Bear, as well as Red-headed Trogon, Hill Partridge, Darjeeling Woodpecker, and more. Explore Kaziranga National Park on safari, keeping your eyes peeled for Indian Elephant, Indian Rhinoceros, and possibly even Bengal Tiger. Explore the Hollongopar Gibbon Sanctuary, a grand opportunity to see Western Hoolock Gibbon, Stump-tailed Macaque, Northern Pig-tailed Macaque, Rhesus Macaque, Capped Langur, and Assam Macaque.

Bird highlights include Great Hornbill, Rufous-necked Hornbill, Swamp Francolin, Bengal Florican, Long-tailed Broadbill, Indian Roller, Grey-headed Fish Eagle, Pallas' Fish Eagle, Blue-naped Pitta, and more.

Internal flights are include in the cost of this India wildlife safari.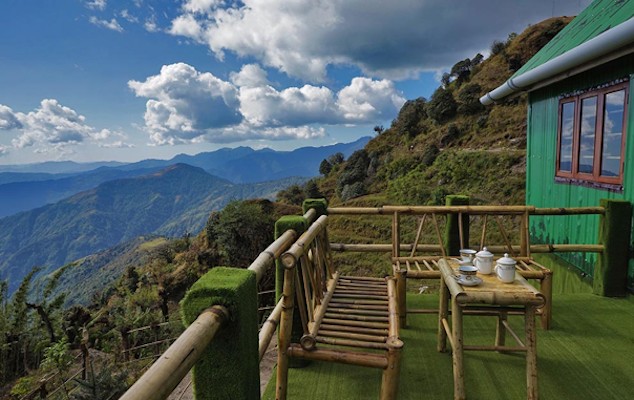 Tour Highlights
Watch for Red Panda in Singalila National Park
Explore in open-air safari vehicles and on foot to see the brilliantly colored Satyr Tragopan, the beautiful Scarlet Finch, and the loudly-patterned Spotted Nutcracker
Enjoy early morning and afternoon safari drives in Kariranga National Park
Spend time exploring Jorhat at leisure
Walk the Hollongopar Gibbon Sanctuary - imagine the sounds!
Travel with one of Naturalist Journeys most popular guides, Carlos Sanchez, who joins our group with 7 or more travelers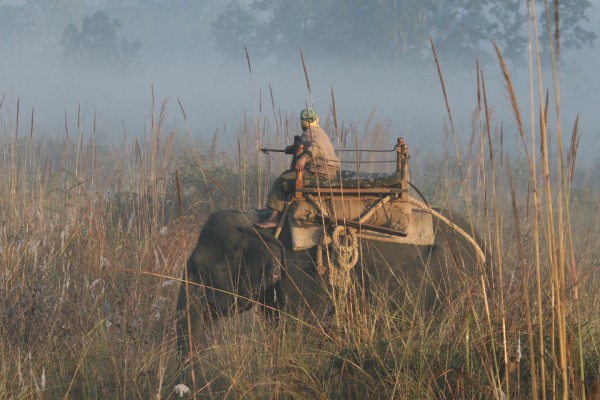 Photo credits: Banners: Red Panda, Avijit Sarkhel; Birders, Naturalist Journeys Stock; Tiger, Peg Abbott; Market, Naturalist Journeys Stock; Mahouts, Naturalist Journeys Stock; One-horned Rhino, Avijit Sarkhel; Siberian Rubythroat, Avijit Sarkhel; Habre's Nest, courtesy Habre's Nest; Peacock, Naturalist Journeys Stock; Mahout, Naturalist Journeys Stock; Women Walking, Naturalist Journeys Stock.