NEW! For 2020, this is our TOP PICK for a winter tour. Discover the wonders of India on this India nature tour—amazing birds, mammals, and landscapes as we travel to three key national park areas from Kolkata, India's cultural capital, into the rich habitats of this colorful country. India is a top destination for mammals as well as birds and our carefully crafted itinerary highlights both. We have chosen Singalia, Kaziranga, and the Sundarbans as three totally different enironments to explore on this India birding tour; our India tour is a national park sampler rich in wildlife. For those with more time, highly recommended is the Kanha National Park extension. Our owner, Peg Abbott, describes that experience as one similar to Yellowstone for its incomparable wildlife viewing.

Explore by safari vehicle through Singalia National Park, home to Red Panda, Asiatic Leopard, and Himalayan Black Bear, and super rare cats like the Clouded Leopard and Asiatic Golden Cat, as well as Red-headed Trogon, Hill Partridge, Darjeeling Woodpecker, and more. Discover Kaziranga National Park on safari, keeping your eyes peeled for Indian Elephant, Indian Rhinoceros, and possibly even Bengal Tiger. Explore the Hoollongopar Gibbon Sanctuary, a grand opportunity to see Western Hoolock Gibbon, Stump-tailed Macaque, Northern Pig-tailed Macaque, Rhesus Macaque, Capped Langur, and Assam Macaque. Then, by boat wind your way through extensive mangroves of the Sundarbans, where swimming Tiger may cross paths with a plethora of water birds.

Birding highlights include seeing Great Hornbill, Rufous-necked Hornbill, Malabar Pied and Oriental Pied Hornbill, Swamp Francolin, rare but possible Bengal Florican, Satyr Tragopan, Black-faced, Chestnut-crowned, Rufous-backed, White-crested, and Greater-necklaced Laughingthrush, Long-tailed Broadbill, Indian Roller, Grey-headed Fish Eagle, Pallas' Fish Eagle, Blue-naped Pitta, and so many more!

Our main tour is designed for two weeks plus your travel time. But since you've traveled all the way to India, we encourage you to make the most of your time at another top national park and maximize your chances to see Tigers by adding our Kanha Tiger Reserve extension—take a peek!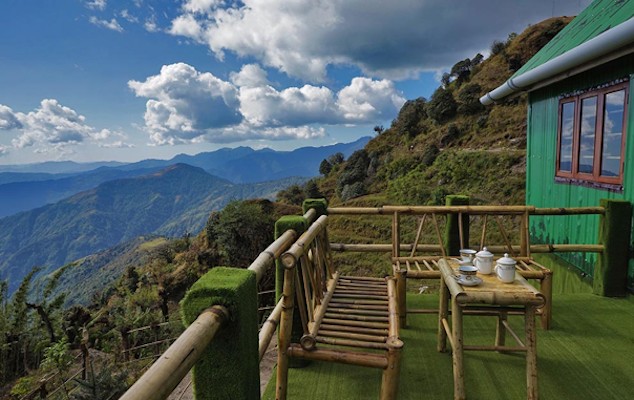 Tour Highlights
See Red Panda as you explore Singalila National Park
From your park lodge porch, stare off to foothills of the Himalayas
Find endemic and regional specialty birds in four very different parks and ecosystems
Spend time alongside the Brahmaputra, one of the great rivers of Asia
At Kaziranga, have the chance to see Indian Elephant and Indian Rhino in the wild
At Sundarban, navigate mangrove areas rich with water birds; keep yours eyed peeled for possible Tigers that swim!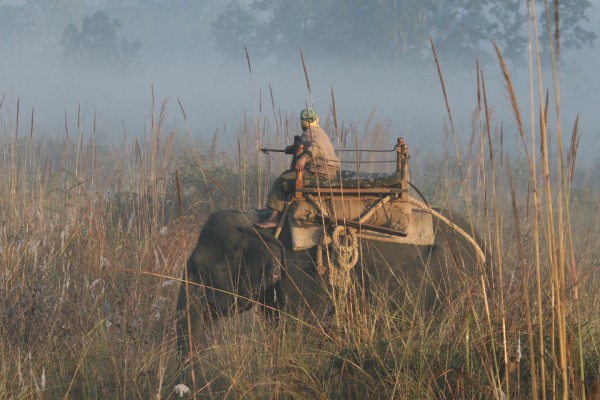 Photo credits: Banners: Red Panda, Avijit Sarkhel; Birders, Naturalist Journeys Stock; Tiger, Peg Abbott; Market, Naturalist Journeys Stock; Mahouts, Naturalist Journeys Stock; One-horned Rhino, Avijit Sarkhel; Siberian Rubythroat, Avijit Sarkhel; Habre's Nest, courtesy Habre's Nest; Peacock, Naturalist Journeys Stock; Mahout, Naturalist Journeys Stock; Women Walking, Naturalist Journeys Stock.