We are very excited to offer this new 10-day Australia nature tour in an area of Outback Queensland that is internationally- significant for its rich Cretaceous marine and terrestrial dinosaur fossils, and home to a large variety of range-restricted extant bird and mammal specialties.

Join Naturalist Journeys on this Queensland birding tour as we visit collections housing huge, almost complete skeletons of ancient marine reptiles from the ancient Eromanga Sea that covered much of inland Australia around 110 million years ago and the fossilized remains of 95 million year old terrestrial dinosaurs (including some cool footprints!). We also try our luck at fossicking for our own Cretaceous fossils! During the tour we also search for mammal specialties like the Purple-necked Rock-wallaby and bird specialties including several species of range-restricted Grasswrens, Grey Falcon, Red Goshawk, Bourke's Parrot, and hopefully huge flocks of Budgerigar and Plum-headed Finch if there is any water about.

Make the most of your trip! This itinerary has been designed to adjoin our Cape York Specialties tour.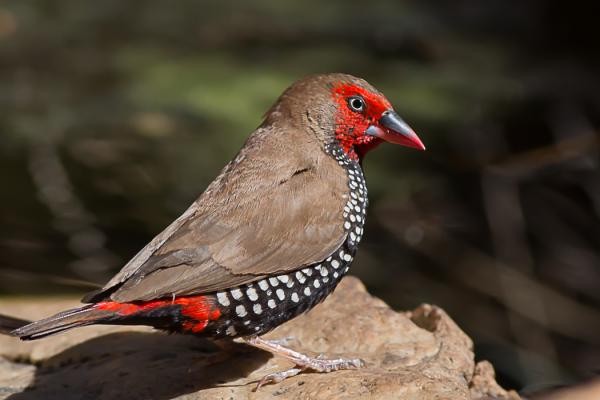 Tour Highlights
Explore the Mount Isa area for birds like the fascinating Spinifex Pigeon, gaudy Painted Finch, the bold Black-necked Stork
Witness beautiful Australian Ringneck and flocks of Budgerigar in Boulia—a real treat to see this common pet store bird in the wild
See impressive marine and dinosaur fossil displays in Boulia and Winton
Get the chance to fossick for opals, belemnite fossils, and other Cretaceous fossils—fun!
Bird Hughenden looking for impressive Black-breasted Buzzard and beautiful Pale-headed Rosella
Visit a local "bush-tucker" garden in Richmond to see native food plants and the fauna it attracts
Join in a fossil dig with a paleontologist; search for bivalves, belemnites, fish, shark's teeth, turtles, and more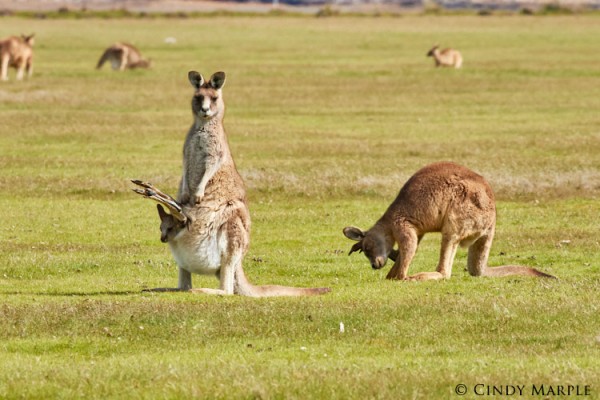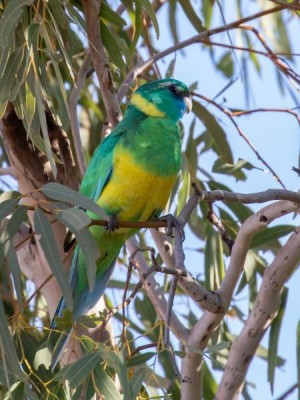 Photo credits: Splendid Fairy-Wren by Greg Smith; Sunset by Greg Smith; Sulphur-crested Cockatoo, Naturalist Journeys Stock; Little Corella by Greg Smith; Brolga by Greg Smith; Australian Bustard by Alfred Schulte; Purple-necked Rock-Wallaby by Alfred Schulte; Painted Finch by Alfred Schulte; Echidna by Alfred Schulte; Red-backed Kingfisher by Alfred Schulte; Eastern Gray Kangaroo by Cindy Marple; Cloncurry Ringneck by Alfred Schulte; Varied Lorikeet by Alfred Schulte.