Thank you for your interest! This journey is either underway or complete, but we do have
many other tour options
for you to choose from.
"How could anyone go through their life without going to Denali?" –Ellen Lahlum

Join Naturalist Journeys for our popular and exciting Alaska nature tour. In a world where the treasures of wildlife and wild places dwindle, Alaska is still a wilderness jewel. More than any place in North America, Alaska's wild character and ecological integrity make a visit here a must. We explore during the month of June to take advantage of endless daylight, active birds, breeding wildlife, and few biting insects.

In Anchorage, Nome, Denali, and Seward we visit signature landscapes—from boreal forests to the coast. We explore the Arctic tundra and search for nesting shorebirds, seek out moose and a variety of birds in dense spruce forests, cruise around seabird nesting islands in the narrow fjords of Kenai, and hike in grand Denali National Park.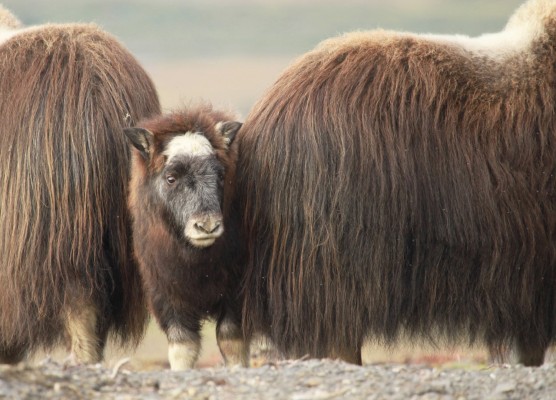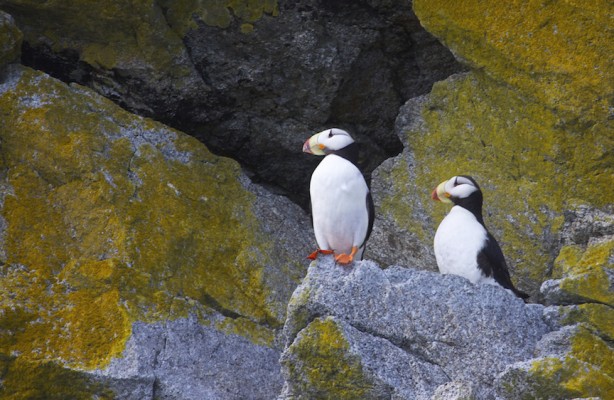 Tour Highlights
Experience Nome's wild tundra landscape while searching for vagrant Asian birds, close to the Arctic Circle
Stand on the Iditarod's finish line
Enjoy time in vibrant downtown Anchorage
Cruise the Gulf of Alaska to see the diversity of marine mammals and nesting seabirds
Witness the sounds and sights of an actively calving glacier in Kenai Fjord NP
Indulge on fine food, enjoy scenic hikes, and watch abundant wildlife at the renowned North Face Lodge or Camp Denali in Denali National Park
Relax on a stunningly scenic train ride from Denali to Anchorage
Take advantage of once-in-a-lifetime opportunities to photograph Alaska's wildlife and scenery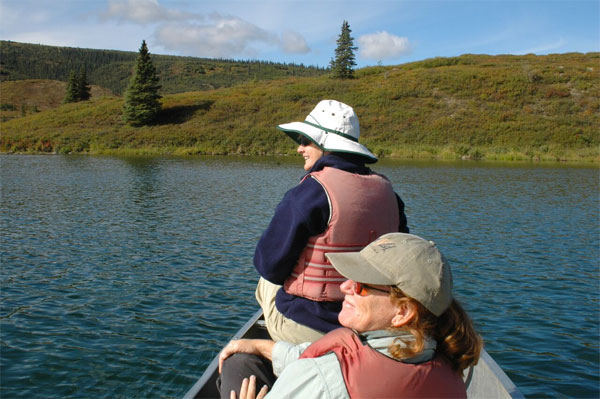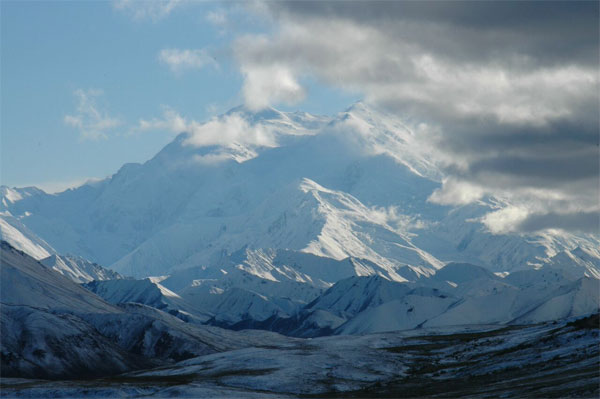 Photo credits: Banners: Denali National Park by Greg Smith; Moose by Sandy Sorkin; Common Murres by Peg Abbott; Grizzly Bear in Denali by Greg Smith; Musk Ox by Greg Smith; Horned Puffins by Greg Smith; Canoeing in Denali National Park, Naturalist Journeys Stock; Muskox with Young, Naturalist Journeys Stock; Dall Sheep by Greg Smith; Horned Puffin by Greg Smith; Bus through Denali, Naturalist Journeys Stock; Canoeing in Denali, Naturalist Journeys Stock; Seward Boat Harbor, Naturalist Journeys Stock; Denali, Naturalist Journeys Stock.