Hidden almost in plain sight, Nebraska has a giant secret — the spectacular Sandhills. This stunning region boasts 128-million acres of sand dunes mostly covered in prairie sustained by rainfall and groundwater, then sliced by beautiful rivers. On this tour we seek out the region's beautiful plants, wildlife, wetlands, rivers, and other unique features.

Look into the wetland eyes of the Ogallala Aquifer that peek out from below the dunes and explore its waters in the stunning streams and waterfalls that hide in the valleys. Visit Ashfall Fossil Beds, a working National Natural Landmark paleontological site that National Geographic called, "the Pompeii of pre-historic animals," to see herds of intact fossil remains. The chant is: "it's rhinos, not dinos." Fun!

Nebraska's Sandhills have a plethora of hidden treasures that we explore throughout the tour. We also make time to meet the conservationists and ranch families who care for this rich native prairie community that supports and stabilizes about 20,000 square miles of sand dunes.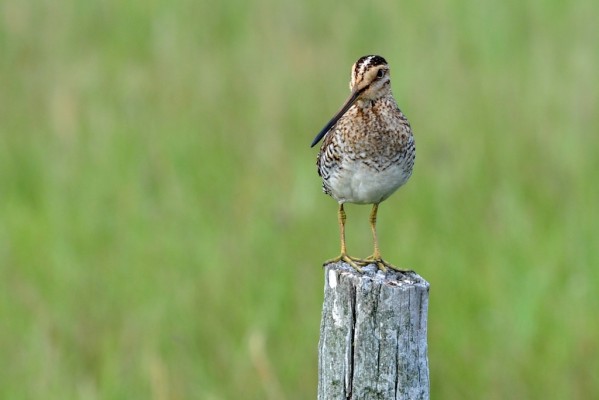 Tour Highlights
Canoe the Niobrara National Scenic River (including a visit to Smith Falls), and canoe, tube or tank the Calamus River near our lodging
Experience herds of Bison and Elk, Black-tailed Prairie Dog towns, and other species on the native prairies at Fort Niobrara and Valentine National Wildlife Refuges
Discover the amazing Ashfall Fossil Beds that contain intact, complete specimens of horses, camels, rhinos and other fossils
Venture deep into the sandhills on a ranch habitat jeep safari tour.
Observe many of the birds that migrate for the summer to Nebraska's Great Plains to breed: Swainson's Hawk, Upland Sandpiper, Burrowing Owl, Western Kingbird, Blue Grosbeak, Dickcissel, Orchard Oriole, Yellow-headed Blackbird, and more
Learn about the prairie ecosystem and conservation efforts to maintain and enhance this landscape
Enjoy the hospitality and share the knowledge of our hosting ranch family who care for the ecosystem and community that supports their ranch and tourism businesses
Photo credits: Banners: Elk by Ed Pembleton; Niobrara River by Ed Pembleton; Badgers by Ed Pembleton; Wilson's Snipe by Ed Pembleton; Sandhills, courtesy Calamus Outfitters; Tank, courtesy Calamus Outfitters; Swainson's Hawk by Carlos Sanchez; Three-toed Horse by Ed Pembleton; Dramatic Sky by Ed Pembleton; Bison by Ed Pembleton.