Thank you for your interest! This journey is either underway or complete, but we do have
many other tour options
for you to choose from.
Join Naturalist Journeys on a wild and wonderful Panama nature tour. Here the wildlife of North and South America blend and the biodiversity is unmatched. We explore the dense western jungles interspersed with open agricultural areas of Panama's Darién region, long coveted, but only recently opened to birders.

Like so much of the world, most of the Darién's primary forest has been logged, yet it still boasts many rich habitats; indeed, the Darién continues to produce new Central American records and is a stepping stone for northward spreading species like Whistling Heron, Southern Lapwing, Slender-billed Kite, Pearly-breasted Cuckoo, Cattle Tyrant, and Yellow-hooded Blackbird.

Spend a delightful five nights at the new Canopy Camp Darién, which boasts modern amenities like large, safari-style tents, full-size beds, private baths and showers, flush toilets, solar electricity, and fans. Two nights at the start and end are in Panama City.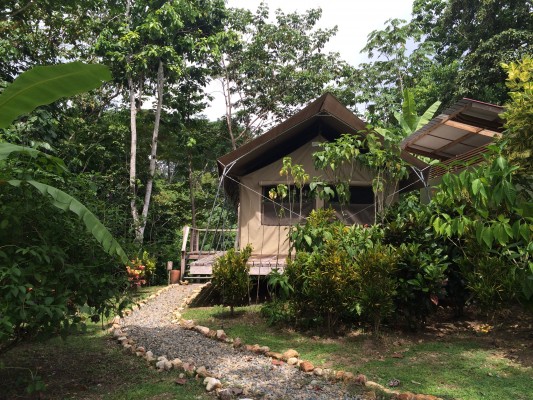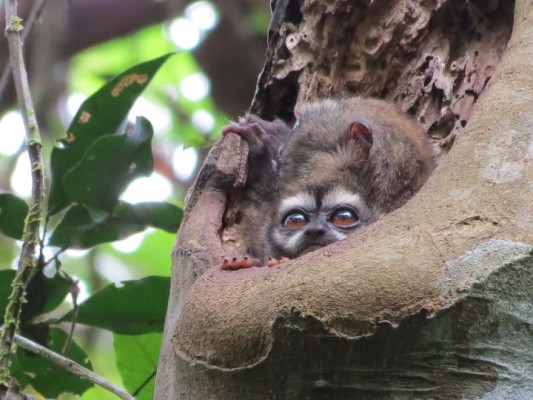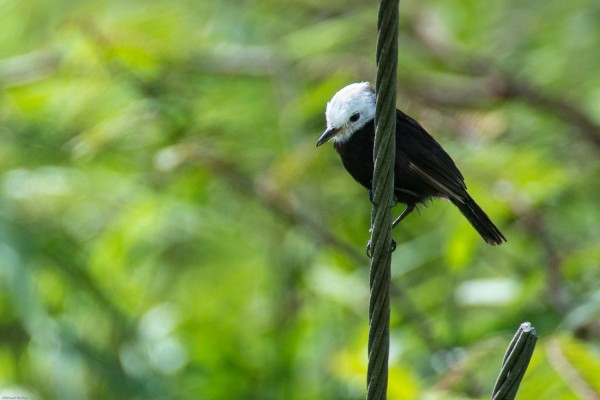 Tour Highlights
Visit Nusagandi, one of Panama's first ecotourism projects, conceived and built by the Kuna Tribe
Bird Canopy Camp's trails for local specialties like Black Antshrike, Double-banded Graytail, Gray-cheeked Nunlet, Yellow-breasted Flycatcher, and Russet-winged Schiffornis
Explore near Yaviza, at the end of the Pan-American Highway and less than 50km from Colombia
Search for night birds near camp, including Striped, Crested, Barn, Black-and-white, and Mottled Owls, as well as Common and Great Potoos
Hike to Las Lagunas in search of beautiful Capped Heron and the extraordinary Black-capped Donacobius
Visit Fundación Tierra Nueva, a non-profit that "works towards the sustainable development of people of the Darién Rainforest"
Visit the mountain village of Nuevo Vigia, accessible by piragua (locally made dugout canoes)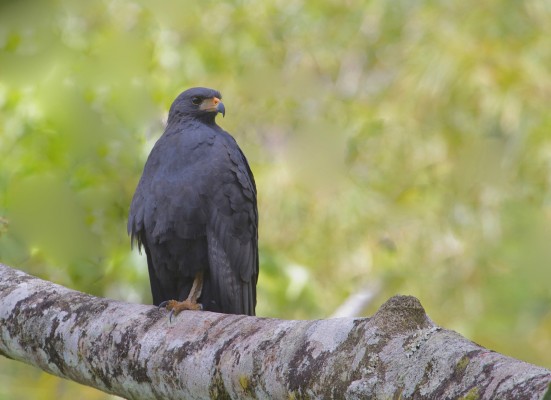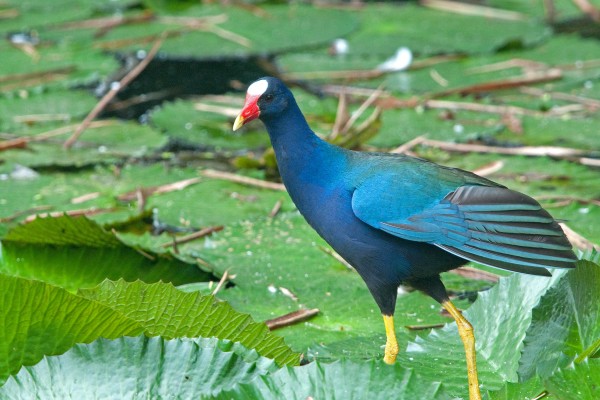 Photo credits: Banner: Black Howler Monkey by Peg Abbott; Pheasant Cuckoo by Carla Bregman; Canopy Camp by Lori Conrad; Night Monkeys by Carla Bregman; White-headed Marsh Tyrant by Mike Boyce; White-fronted Capuchin by Peg Abbott; Common Black Hawk by Greg Smith; Broad-billed Motmot, Naturalist Journeys Stock; Purple Gallinule by Tom Dove.