Currently not taking new bookings for this voyage.

Join Naturalist Journeys for this fun Canadian nature cruise. Explore Canada's East Coast including Sable Island, Perce, Quebec, Gros Morne National Park, Newfoundland and Labrador, and even the quaint taste of France in St. Pierre and Miquelon. See the famous wild horses of Sable Island, and enjoy sea kayaking, paddle boarding, and cycling excursions throughout the voyage.

This Canadian expedition cruise takes travelers to islands and remote parts of Canada's Atlantic coast. Eastern Canada is famous for its rich and diverse culture, found in small fishing communities and remote ports. The region also offers a staggering abundance of wildlife, including prolific birdlife, numerous seal and whale species, and of course, Sable Island's famed horses. Northern Gannet and Atlantic Puffins abound! Beaches and lagoons provide viewing opportunities for numerous shorebirds. On this cruise we hope to see the great baleen whales such as the Humpback, Minke, and Blue Whale, as well as Grey and Harp seals.
Tour Highlights
Cruise aboard the luxurious RCGS Resolute
Explore the fabled and windswept Sable Island, home to nearly 600 wild horses and one of the largest Gray Seal colonies in the world
Look for puffins and razorbills at Cape Breton
Hike, bike, or paddle on picturesque Prince Edward Island; a round of golf is also an option here!
Witness the beautiful sandstone bluffs at Les Isles de la Madeleine in the Gulf of St. Lawrence
See Gaspé Peninsula's famous Northern Gannet colony and watch for many of its 300 recorded bird species
Explore Gros Morne National Park's soaring cliffs, incredible for photography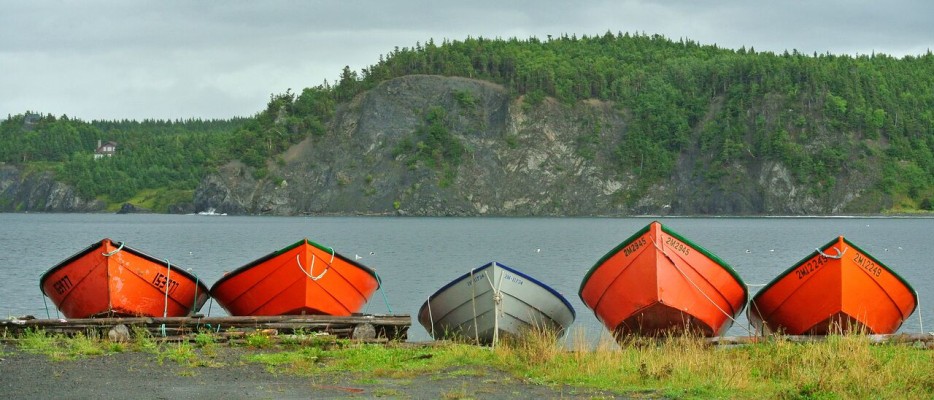 Photo credits: Banners: Northern Gannets by Jocelyn Pride, courtesy One Ocean Expeditions; Peggy's Cove by Greg Smith; Harlequin Ducks by Woody Wheeler; Gros Morne National Park by Peg Abbott; Sable Island Horses by Jocelyn Pride, courtesy One Ocean Expeditions; Scenic by Dave Weaver; Great Shearwater by Greg Smith; Exploring by Zodiac by Dave Weaver; Blackpoll Warbler by Peg Abbott; Orange Boats by Willy Waterton, courtesy One Ocean Expeditions; Humpback Whale by Greg Smith.