Throughout the journey, you are immersed in the splendor of wildlife, both mammals and birds, and our timing is set for the peak of the great wildebeest migration. Because of this timing, we must confirm our tour early; we are there at PRIME time! East Africa is still the ultimate safari experience, hands down!"
— Peg Abbott, Owner of Naturalist Journeys

Join Naturalist Journeys' owner Peg Abbott, and Washington Wachira, one of the leading birders of the region, on this Tanzania wildlife safari to see the splendor of East African birds alongside iconic animals like Elephant, Wildebeest, Common Zebra, Buffalo, Impala, Gazelle, Hartebeest, Eland, Lion, Cheetah, Leopard, Spotted Hyena, Vervet Monkey, Baboon, and so many more. Travel at peak time: Wildebeest are calving and the interactions between predator and prey are intense.

We begin in well-watered Arusha National Park, replete with water birds, views of Kilimanjaro, and our first mammal sightings. Then, witness the splendor of Tarangire National Park, perched on a principal migration corridor into the Serengeti. Be surrounded by wildlife, ancient boulders, and picturesque baobab and fig trees. Later, in Lake Manyara National Park we return to the baobabs and watch for wetland-associated African birds and mammals. Throughout our exploration, learn about the Great Rift Valley we cross and the whole area's fascinating geology.

En route to the Serengeti, either coming or going, visit Oldupai Gorge, famous for the study of human evolution and one of the most significant anthropological sites in the world, also a spot for some specialty birds including Capped, Isabeline and Northern Wheatears, and several brightly-colored sunbirds. Descending into the realm of Ngorongoro Crater's volcanic features, mountains, plains, lakes, forests, and archaeological sites, is a highlight. Dotted with watering holes, this incredible area offers shelter to almost 30,000 individual animals. Massive Bull Elephants, tolerant Lion prides with cubs, and displaying Gray-crowned Crowned Cranes are often highlights.

We enjoy lodgings at comfortable safari camps that offer all the creature comforts, yet are close to the action. At Ngorongoro Crater, we descend into the Crater for wildlife viewing, and enjoy rooms with grand views on the rim.

This Tanzania safari has been designed to complement our pre-tour Kenya Extension.

Our pre-tour Kenya extension is highly recommended to find the most species variety – chosen for habitats that differ from those we visit in Tanzania. We include time in some of country's finest parks: Nairobi NP, Mount Kenya NP, Samburu/Buffalo Springs and Abedere – making a loop north from Nairobi. As Nairobi is a major air hub for the region and many pass through here to get to Arusha, this extension is a great (and simple!) way to expand your experience.

Central to our journey is ample time in the Serengeti eco-system, at this time particularly Ndutu. We make reservations more than a year out to be at this particular spot for the great Wildebeest calving here at the apex of the great migration. With its endless plains, the Serengeti is the heart and soul of our African wilderness experience. In February, there are thousands and thousands of wildebeest, intermingled with thousands of Zebra that move with them, on display. Immerse yourself in wildlife with excellent guides while enjoying Naturalist Journeys' well known camaraderie!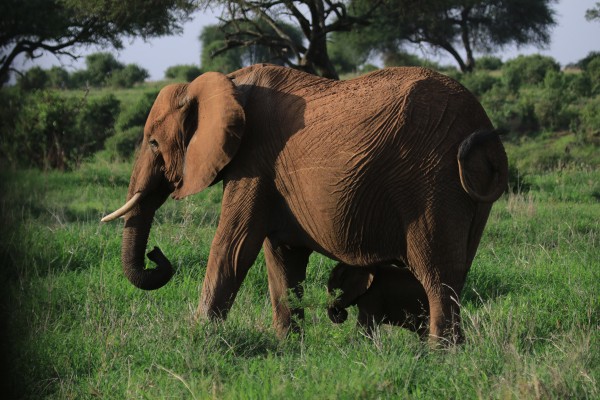 Tour Highlights
Explore well-watered Arusha National Park with fine views of Mt. Meru
Spend two nights at Tarangire National Park, with picturesque and ancient Baobabs and many elephants
Witness spectacular concentrations of wildlife at seasonally-shrinking watering holes; watch interactions between predator and prey
Search for fascinating birds in the Serengeti, like Hamerkop, Saddle-billed and African Openbill Storks, Lappet-faced Vulture, and Tawny and Martial Eagles
Find big cats and watch their behavior; in the last years we have seen all the big cats, plus in some years, Serval and Caracal
Discover Lake Manyara National Park, home to tree climbing Lion, enormous tusked Elephant, Bushbuck, Giraffe, Zebra, Buffalo, Leopard, Impala, and more
Visit Oldupai Gorge with a local guide, and learn about the sequence of important anthropological finds
Opt for a sunrise hot air balloon ride over the Serengeti — wow!
Absorb the view from the rim of Ngorongoro Crater, then venture into the crater with its teeming wildlife
Witness the rare Black Rhino in Ngorongoro Crater, as well as many bull Elephant
Opt for the Kenya extension — with landscapes from Mt. Kenya to the arid north where a fascinating mix of birds and animals complement those of our main safari – Gerenuk, Grevy's Zebra and more.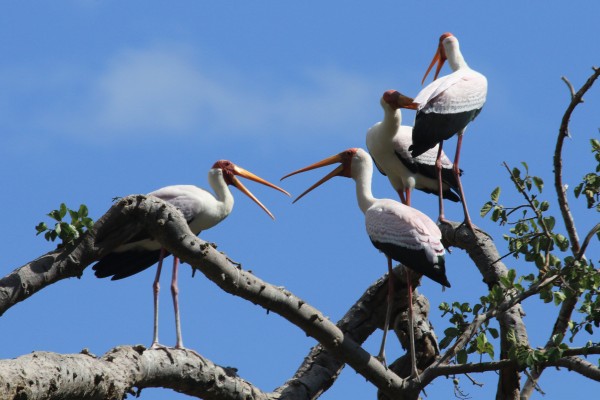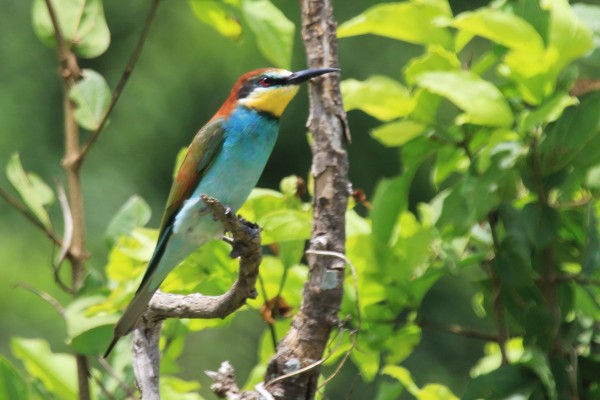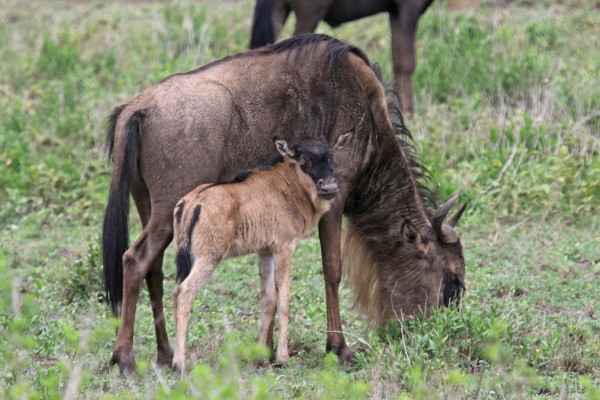 Photo credits: Banners: Elephants by Peg Abbott; Saddle-billed by Greg Smith; Wildebeest and Zebra by Peg Abbott; Giraffes under Baobab by Peg Abbott; Leopard by Greg Smith; African Fish Eagle, Crowned Crane, Elephant with Infant, Lion Cub, Yellow-billed Stork Rookery, Zebra Greeting, European Bee-eater, Wildebeest and Calf by Peg Abbott.