Join us for a VERY special and fun opportunity to explore Trinidad with Dennis Paulson, an unparalleled expert, photographer, and author on the identification and natural history of dragonflies and damselflies. The chance to travel with Dennis is thrilling news for Caligo Ventures and the Asa Wright Nature Centre. Dennis' broad knowledge of nature helps you discover the amazing natural history of Trinidad in tremendous detail.

The tropical islands of Trinidad and Tobago are highly-regarded as a place to see spectacular birds at close range—particularly the colorful species almost in arm's reach observed with ease from the Asa Wright Nature Centre's famed Verandah. However, equally ornate, but less well-known, the richly diverse members of the order Odonata are exciting to observe—so jewel-like and varied. Thrill to find the delicate Fairy Skimmer, the electric Guiana Scarlettail, and the spectacular Magnificent Megadarner, while expanding your knowledge of these unique species and so many more. We record our sightings as we go, we hope to add more to the knowledge base of the islands with every day's field sightings.

And along the way, we take in a sample of the incredible species diversity of Trinidad, with over 480 birds, 97 native mammals, over 100 reptiles and amphibians, 617 butterfly species as well as more than 2,200 species of flowering plants that bring so many birders and natural history buffs to this two-island nation. Local expert birding guides join Dennis on all field outings.

For those who wish, there is always time for birding too! Awaken in your comfortable room at the Asa Wright Nature Centre to the call of the Barred Antshrike. Watch stunning Green and Purple Honeycreepers and up to 40 other species at feeders from the Centre's famous verandah while sipping coffee grown and roasted on the Centre's estate. Scan the forest trails for trogons, toucans, and antbirds with the guidance of local Centre guides. Hear the "bong" of the Bearded Bellbird across the forest canopy. And complete your day with a night hike or drive for secretive owls and nightjars.

Dennis is joined by our great Trinidad-based birding guides, including Dave Ramlal who has been scouting many areas for a number of years. Nancy Norman, an avid dragonfly enthusiast and photographer lends a hand as well. Opt to extend your time at the lovely Cuffie River Nature Retreat on Tobago for an additional two nights.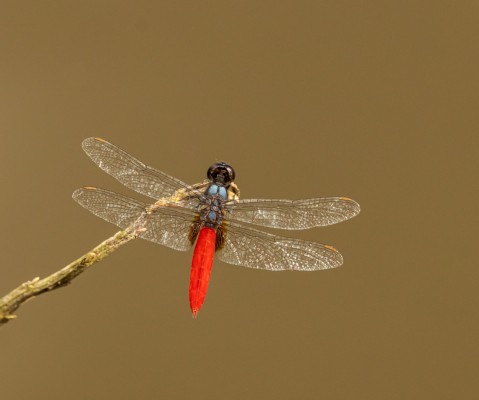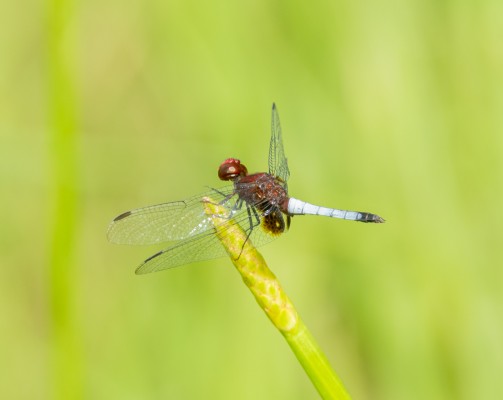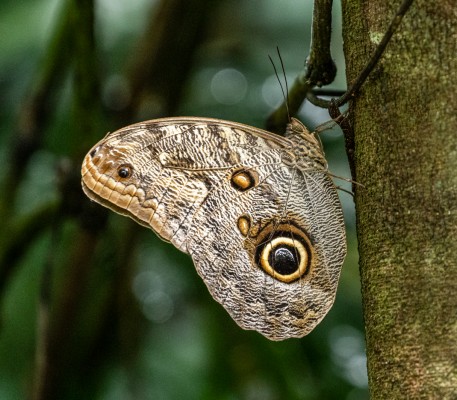 Tour Highlights
Identify, observe, and photograph if you wish, many of the 120+ species of dragonflies and damselflies found in Trinidad—get up close to these flying jewels!
Learn all about odonate biology: foraging behavior and diet, reproductive habits, and what larvae are doing underwater
In addition to dragonflies, Dennis helps with your sightings of other tropical insects, birds, bats, and other mammals, plants and more as you survey the scenery of Trinidad's lush mountains and extensive shores, that include mangroves, freshwater swamps, pocket wetlands, forest trails, gardens and agricultural fields
Witness manakin leks, army ants and tarantulas, mammals and oilbirds, and, of course, dragonflies along Asa Wright Nature Centre's extensive trails and garden paths
Take a night hike; or check the spotlights set up to attract fanciful moths
Experience crimson skies with thousands of Scarlet Ibis flying in to their roost in Caroni National Park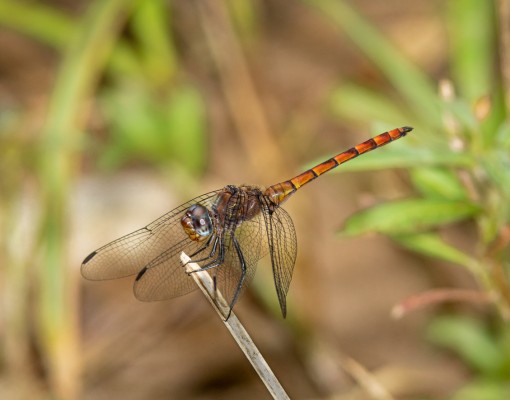 Cost of the Journey
Cost of the journey is $2490 DBL or SGL based on double occupancy, from Port of Spain, Trinidad. Tour cost includes airport transfers, accommodations for 7 nights, all meals, professional guide services, park and program entrance fees, and miscellaneous program expenses.

Cost of the tour and extensions do not include: round-trip airfare to and from Port of Spain, Trinidad; items of a personal nature such as laundry, telephone, drinks from the bar; or gratuities for guides and personal services.

Cost of the Tobago post-tour extension is $695 DBL / $885 SGL per person, based on double occupancy—limited availability.
Travel Details
Please make air travel plans only after the minimum group size of 6 has been reached. The airport for this tour is Port of Spain, Trinidad (POS). Most major airlines service this very centrally-located airport. Plan to arrive on or before June 19 and depart on or after June 26, for the main tour, or AFTER 10:00 AM on June 28 if you are participating in the post-tour extension. If you wish to arrive in Trinidad early, or extend your visit on Tobago, we can assist you with bookings and plans.
Items of Note
Group Size
This special Celebrity tour has a maximum of 14 participants; two vans are used for transport.
Photo credits: Hercules Skimmer, Nancy Norman (NN); Amazon Sapphirewing, NN; Guiana Scarlettail, NN; Red-faced Dragonlet, NN; Dark Owl Butterfly, NN; Raquet-tipped Rubyspot, NN; Blue-eyed Setwing, NN; Golden Streamskimmer, NN.