Spain sees some of the richest and most exciting birding in all of Europe. It sits on a migratory pathway and with a wide variety of habitats, it is a top European birding destination. On this tour, our field days occur in scenic landscapes that include hilltop villages, historic churches, and shady groves.

We have carefully crafted this tour with a good pace in mind. Spend several days each in three fabulous birding regions: Extremadura, Andalusia, and Castilla-La Mancha. Breeding birds are on territory as wildflowers come into bloom and paint the natural landscape. In addition to birding and natural history, we make time to experience the many cultural, architectural, and culinary delights that the lovely country of Spain has to offer.

Our spring Spain birding and nature tour explores the mountains of Sierra de Gredos, a landscape of bottle-green pines, granite peaks, and alpine meadows. We experience the rolling grassland steppes and cork-oak forests of Extremadura, known for harboring the largest number and variety of nesting raptors in all of Europe. We also visit the wetlands of Doñana National Park, one of the largest and most important wetlands on the continent, in the region of Andalusia in southern Spain. Visit the Sierra Morena for the possibility of seeing Iberian Lynx, and to see the bird-rich lagoons of Castilla-La Mancha.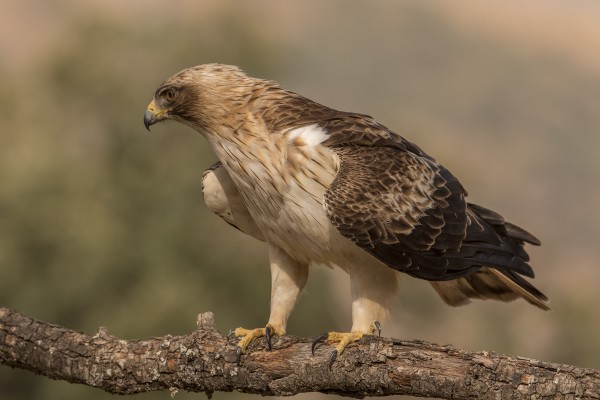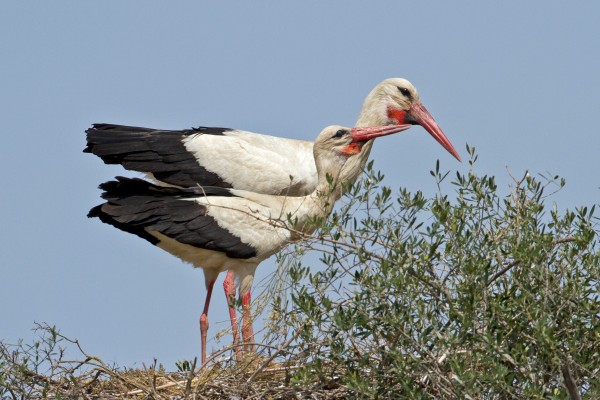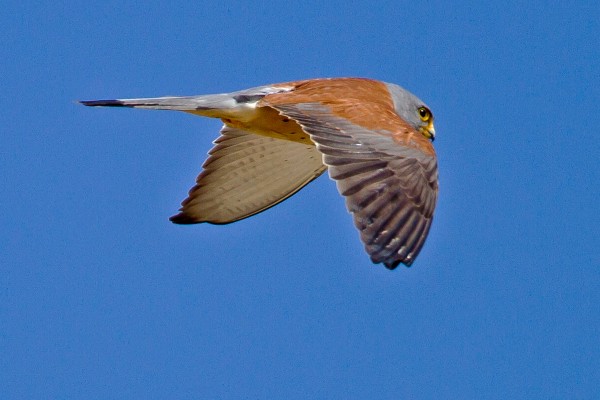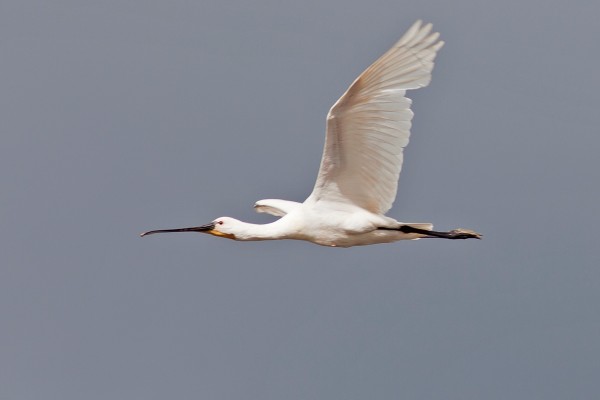 Tour Highlights
Traverse through the unspoiled countryside of Extremadura, exploring the threatened grassland steppes in search of iconic species like Great and Little Bustard, Black-bellied and Pin-tailed Sandgrouse, Great Spotted Cuckoo, and six species of lark
Witness the beauty of the granitic Sierra de Gredos while looking for Spanish Ibex, Ortolan Bunting, Rufous-tailed Rock-Thrush, and more
Explore one of the largest and most important wetlands in Europe, Doñana National Park, and experience its rich diversity of water birds, including Greater Flamingo, Eurasian Spoonbill, Squacco Heron, and Collared Pratincole
Immerse in the exquisite Romanesque and Moorish architecture of historic Sevilla
Discover the great diversity of raptors (up to 20 are possible!) that Spain has to offer, with highlights including Cinereous and Egyptian Vulture, Spanish and Booted Eagle, and Montagu's and Eurasian Marsh-Harrier
Enjoy the rich dance and folkloric music traditions of southern Spain with an evening Flamenco performance
Watch for the one-of-a-kind Bearded Reedling in the marshes of La Mancha, home to the famous windmills that inspired Miguel de Cervantes's work Don Quixote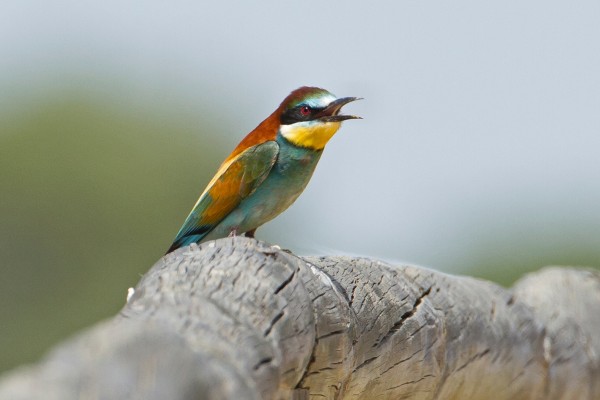 Cost of the Journey
Cost of the journey is $5290 DBL / $5940 SGL per person from Madrid, Spain, based on double occupancy and includes: airport transfers, accommodations for 13 nights, meals as specified in the itinerary, professional guide services, local guides, local park and reserve entrance fees, and miscellaneous program expenses.

It does not include roundtrip airfare to or from Madrid, or items of a personal nature such as: laundry, telephone, drinks from the bar, or gratuities for porterage or personal services.

Travel Details
Please plan to arrive at Adolfo Suárez Madrid–Barajas Airport (MAD) at your leisure on April 9, 2022 Please plan your flights home in the afternoon on April 22. Please check your flight times with us before you book and finalize your plans.
Carlos Sanchez

Born in Miami, Florida, Carlos has had a fascination with wildlife since childhood. In college he began to bird in earnest throughout Florida, South America, and even Australia. Currently, Carlos sits on the board of the Tropical Audubon Society, is a regular contributor to the birding blog 10,000 Birds, and leads local tours through his company, EcoAvian Tours. He has also been a resident guide at lodges in both Ecuador and Brazil.

Other trips with Carlos Sanchez
Photo credits: All photos courtesy of by Pieter Verheij Photography, Spanish Nature unless noted otherwise. Griffon Vultures; Greater Flamingo; Fox; Great Spotted Woodpecker; Booted Eagle; White Stork; Lesser Kestrel; Eurasian Spoonbill; European Roller; Azure-winged Magpie; Greater Flamingo; European Bee-eater; European Roller; Hoopoe; Purple Heron; Crossbill; Spanish Imperial Eagle; Great-crested Grebe by Greg Smith; Black Vulture; Black-eared Wheatear; Spanish Imperial Eagles; Hawfinch by Gerard Gorman; Pin-tailed Sandgrouse; Greater Flamingos; Fox; Eurasian Spoonbill; Chaffinch; Bulls of Guisando by Carlos Sanchez; European Greenfinch by Carlos Sanchez; Iberian Ibex by Carlos Sanchez; Lizard by Carlos Sanchez; Seafood in Andalusia by Carlos Sanchez; Tortoiseshell Butterfly by Carlos Sanchez; White Stork by Carlos Sanchez; White-headed Duck by Carlos Sanchez.