Embark on a true African safari to Botswana, where the wildlife is pristine, and our days are timed with the rhythm of nature. Across the Okavango Delta and along the Chobe River, experience birds and mammals of different habitats, from vast savanna to deep water wetlands. On safari, we get amazingly close views of predator and prey, without disturbing their interactions and day-to-day survival.

On this African safari we spend our first days on the move, kept comfortable with the rustic luxuries of a mobile-tented camp, complete with private baths, a chef, and a host guide with 25+ years of experience. This mobile camp is designed to get us as close to the wildlife as safety allows. Imagine the richness of those wild nighttime sounds beneath skies awash with southern stars. We next spend time at two lodges that feature the upscale comfort of a permanent camp with private facilities, and a central restaurant and bar. With more developed resources, these small permanent camps have an ambiance of luxury and give us a sense of the camps visited by Hemingway and others in years gone by.

If big game, southern constellations, and the enchanting sounds of wild Africa beckon, this safari is sure to entice.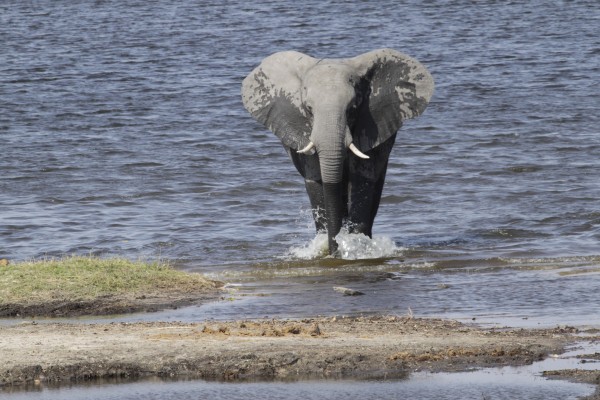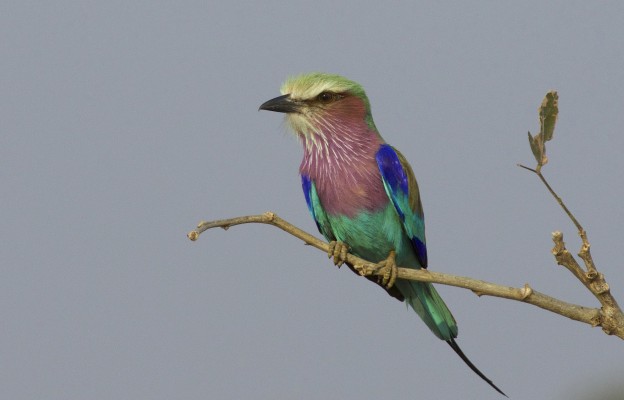 Tour Highlights
Follow the wildlife with expert guides and the mobility of a tented camp
Embark on morning and afternoon game drives
Find a great sampling of Southern Africa's elegant and colorful array of birds, in addition to myriad mammals like big cats, Elephants, and more!
Explore Moremi Game Reserve's Papyrus-lined channels, lagoons, and lush riverine forests
Find signature birds like Slaty Egret, Black Heron, African Openbill Stork, Hammerkop, African Fish Eagle, Ground Hornbill, bustards, hoopoes, and of course, the stunning Lilac-breasted Roller
Stay at deep water camps, where we watch Elephant and other wildlife while on boat excursions
Have an excellent chance to see, and photograph, African Wild Dog
Experience a cruise along the Chobe River, encountering Hippo, Water Buffalo, and a host of herons and egrets, including the world's largest: the Goliath Heron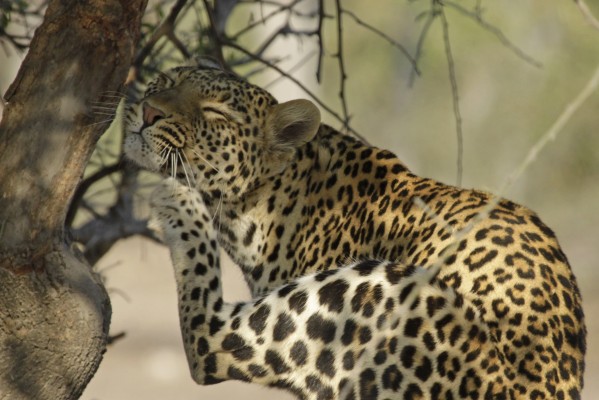 Greg Smith

Greg spent over 20 years working as an ecologist managing sensitive bird species for California State Parks along the Central coast. His decision to promote to the Park Superintendent series allowed him to work directly with partners in conserving lands for the benefit of birds, people, and resources. And then he retired! Three days later he started his now eleven-year career with Naturalist Journeys by leading his first of over sixty tours. He had already traveled to all seven continents, and now has a Master Bird Banding permit, both of which made him a great fit to work with Peg and to lead natural history and birding tours to her exceptional array of tour locations. His relaxed style and breadth of knowledge makes his tours both educational and fun, all while exploring Naturalist Journeys' diverse locations and viewing the areas' distinctive birds, wildlife, and plant species. Two of his favorite past times are good food and photography, so take a peek at his Flickr site to see some of what he shares with those that join him on his tours.

Other trips with Greg Smith
Photo credits: Banner: Mokoro Ride, Peg Abbott; African Elephant, Peg Abbott; Lioness before the Hunt, Peg Abbott; Malachite Kingfisher, Peg Abbott; Leopard, Peg Abbott; Giraffe, Naturalist Journeys Stock; Ground Hornbill, Naturalist Journeys Stock; Lilac-breasted Roller by Greg Smith; Hippos at Sunset by Peg Abbott; Hyena, Naturalist Journeys Stock; Leopard Scratching, Naturalist Journeys Stock; On Safari, Naturalist Journeys Stock.