Breaching whales and dolphins, massive Gray Seal colonies, roving bands of wild horses, rare birds and glistening waters are just some of the natural wonders that await us as we cruise the coastal waters of four Canadian provinces. We soak in a wide variety of fascinating cultures found in Nova Scotia, Prince Edward Island, Quebec, and Newfoundland & Labrador and also manage to visit Europe without crossing the pond with a memorable stop on the French Island of Saint-Pierre. Dance and dine with Acadians, sample the Bannock bread, basket arts and beading of the Mi'kmaq First Nation, and feel – and taste – the lingering influences of Scottish and French settlers in this ruggedly beautiful part of the world. This tour is a wonderful blend of Zodiac cruises to spot birds, seals, whales, and other wildlife and a deep dive into of the myriad vibrant and unique cultures that coexist side by side in Northeast coastal Canada.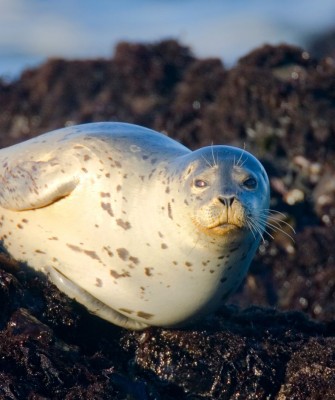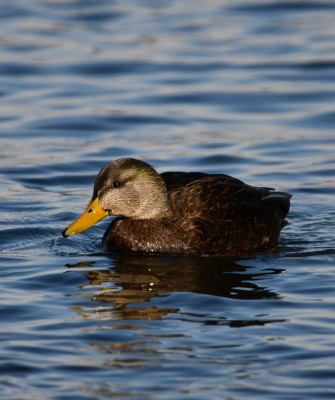 Tour Highlights
Experience four Canadian provinces on one cruise!
Explore remote areas of coastal Nova Scotia, Newfoundland, Les Îles-de-la-Madeleine and the French island of Saint-Pierre
Set foot on mystical Sable Island, home to one of the world's largest breeding colonies of grey seals, legendary wild horses, and rare birds
Experience Acadian food, music, and crafts in Chéticamp—a bilingual Maritime town
Explore Francois, Newfoundland: a charming fishing village with colorful buildings, warm hospitality, and a taste of coastal living.
Stroll the streets of Charlottetown—a city that seamlessly blends history, culinary delights, and warm hospitality.
Discover the rich cultural heritage and stunning red sandstone cliffs of the Les Îles-de-la-Madeleine
Watch for northern bottlenose and other whales as we transit the Gully Marine Protected Area
Discover North America's oldest city, St. John's, with its picturesque Battery neighborhood, majestic Signal Hill, and dynamic old town

Trip Itinerary
Itineraries are guidelines; variations in itinerary may occur to account for weather, road conditions, closures, etc. and to maximize your experience.
Thurs., June 27 :
St. John's, NL, Canada | Begin Your Adventure
Welcome to St. John's—the vibrant capital of Newfoundland and Labrador. Board the Ocean Endeavour for an evening departure and sail out of the historic port, looking out for Signal Hill as you exit the world-famous Narrows. The charming houses of the Battery are always a hit with shutterbugs. Watch for icebergs, whales, and seabirds as you sail!
Fri., June 28 :
At Sea | Learn On board
Listen to stories of the fascinating history and ecology of Sable Island as you sail towards its sandy shores. Enjoy workshops and presentations, watch a documentary, and get your binoculars ready to watch for marine mammals and seabirds in the rich waters of the northwest Atlantic.
Sat., June 29 – Mon., July 1 :
Sable Island, NS | See World-Famous Wild Horses
Be among the lucky few to set foot on Sable Island, a sandbar as long as Manhattan, but only about a kilometre wide. See the world-famous Sable Island wild horses, the largest Grey Seal colony in the world, and its many varieties of birds—including the endemic Ipswich Sparrow.

Hike the island's sand dunes, take a Zodiac cruise along its shores, and learn first-hand about its fascinating human history. Due to the unique weather conditions here, we'll maximize opportunities for you to explore.
Tues., July 2 :
The Gully Marine Protected Area | Search for Whales & Dolphins
Sail through the Gully, a marine protected area where the sea floor plunges two and a half kilometres into a submarine valley; it's one of the most prominent undersea features in eastern Canada. Learn about the significant coral communities and diversity of shallow and deep-water fish here, which draw whales and dolphins. Join our onboard researchers out on deck to scan the waves for exciting sightings and to appreciate this abundance of marine life!
Wed., July 3 :
Cape Breton Island & Bird Islands | Enjoy Birdwatching & Zodiac Cruising
Immerse yourself in Cape Breton Island's natural history, from its diverse habitats and wildlife to its rugged landscape formed by geological forces. Explore the island's unique cultural landscape, shaped by Mi'kmaq, Scottish, and Acadian people. Discover the island's boreal forests and wetlands, home to majestic Moose, Black Bear, and Bald Eagle.

Take a Zodiac cruise around Bird Islands, a critical seabird nesting and breeding area with Canada's largest colony of Great Cormorant. Watch for Black-legged Kittiwake, Razorbill, Atlantic Puffin, Black Guillemot, and even Leach's Storm Petrel.
Thurs., July 4 :
Chéticamp | Hike the Cape Breton Highlands
Call in at the fishing village of Chéticamp on the western shore of Cape Breton Island. Enjoy the busy fishing harbour, rug-hooking museum, shops, and restaurants that all offer a taste of true Acadian heritage.

Hike the spectacular Skyline Trail at nearby Cape Breton Highlands National Park, world-renowned for its wildlife and scenery of rugged highlands and wind-swept coasts.
Fri., July 5 :
Charlottetown, PEI | Step into the Past & Savour the Present
Enjoy your free time while exploring Charlottetown. Wander through the historic downtown area, where the Charlottetown Conference took place and Canada's Constitution was born. Treat yourself to the best of local cuisine, including fresh seafood, produce, and craft beer, and experience the friendly charm of the locals.

You could also opt for a guided cultural tour at Lennox Island Mi'kmaq First Nation. Learn the art of crafting beaded jewelry and woven baskets, make traditional bannock bread, and listen to stories passed down through generations.
Sat., July 6 :
Les Îles-de-la-Madeleine, QC | Revel in Acadian Culture
Spend the day exploring the robust Acadian heritage, culture, cuisine, and language of Les Îles-de-la-Madeleine (the Magdalen Islands). Admire the striking red sandstone cliffs that, although a part of Québec, are in fact geographically closer to Nova Scotia and Prince Edward Island.

Meet some of the 12,000 or so friendly residents who call this archipelago home and be sure to browse the shops and restaurants for handicrafts, seafood, local wines, and beers!
Sun., July 7 :
Francois, NL | Kick up a Jig at a Kitchen Party
Experience the warm hospitality and adventurous spirit of Francois, Newfoundland—a quaint and picturesque fishing village, with colourful homes and buildings that offer visitors a glimpse into Newfoundland's coastal lifestyle.

Explore the town, hike to stunning lookout points and waterfalls. A day in Francois stimulates your soul and reminds you of the importance of good neighbours, stories, and music.

After a day of adventure, head to the community hall for an oversized kitchen party with treats, drinks, and dancing. Rediscover a bit of your own spirit, through the essence of Newfoundland's culture in this charming and resilient community.
Mon., July 8 :
Saint-Pierre, France | Wave a Fond Farewell
Say your farewells to Atlantic Canada in the colourful town of Saint-Pierre, a delightful finale to your trip. Just off the shores of Newfoundland, lie the islands of Saint-Pierre and Miquelon—an official territory of the French Republic.

Take a glimpse at the charming colorful houses with wooden balconies and narrow cobblestone streets as you disembark and head on your bus tour to the airport for your charter flight to St. John's, NL.
Sable Island Coast by Michelle Valberg



Bald Eagle



Francois, Newfoundland by Mike Beedell



Feeding Frenzy courtesy of Adventure Canada



Newfoundland Sunset



Red-breasted Merganser



Seal on Sable Island by Dennis Minty



Great Black-backed Gull



Cape Breton Island


Cost of the Journey
Cost of the journey is based on cabin type, per person: Interior Twin: $5776 | Exterior Twin: $6881 | Main Twin: $7476 | Comfort Twin: $8071 | Select Twin: $8751 Cost includes: Passage aboard the Ocean Endeavour, applicable taxes and credit card fees, complimentary expedition jacket, contribution to Adventure Canada's Discovery Fund, special access permits, entry, and park fees, expert expedition team, guided activities, sightseeing and community visits, all Zodiac excursions, port fees, pre-departure materials, educational program, Photo Equipment Trial Program, interactive workshops, evening entertainment, all shipboard meals. Cost does not include: Your flight from home to St. John's and back, and charter flights of $495, which will be added to your invoice, program enhancements/optional excursions, gratuities, personal expenses, mandatory medical evacuation insurance, additional expenses in the event of delays or itinerary changes, possible fuel surcharges and administrative fees, pre- and post-trip hotel accommodation.
Please note: Cruise payments are subject to the terms and conditions of the cruise company, Adventure Canada, we contract with and may be fully non-refundable. These terms and conditions are primary over those of Naturalist Journeys.
Naturalist Journeys' Added Value: Why cruise with Naturalist Journeys? First and foremost, it doesn't cost you more to cruise with us. You pay the same rate you would if you booked directly through the operator. That's where the perks come in! When you book with Naturalist Journeys, you're part of a group. We send a leader with you who adds excellent hosting and interpretation skills, and facilitates group interaction. We also send you a species list and trip report once the trip is over. So really, you get the benefit of a small-group guide without the added cost!
Travel Details
Please plan to make air travel plans only after the minimum group size has been met. We will send you a confirmation email as soon as the trip has been confirmed.
Arrival and Departure Airport: St. John's International Airport (YYT)
Arrival Details: Plan flights to arrive on June 26, 2024 at your leisure.
Departure Details: Plan flights to depart July 8, 2024 in the evening. We will send more specific flight times once you've paid your deposit. If you prefer a more leisurely departure, you can overnight in St. John's and depart on July 9.
Travel Tips: You will need to overnight in St. John's, Newfoundland on June 26 to ensure you don't miss the ship the next day. There are plenty of hotel options and we have some recommendations below. If you'd like to get out and explore St. John's there are plenty of things to see! Signal Hill National Historic Site not only has amazing views overlooking the harbor and city but is also significant because of its military and communications history. There are also several trails here if you feel like going for a hike. The Rooms is a public cultural facility that includes archives, an art gallery, and museum where you can immerse yourself in the culture of Newfoundland and Labrador. Both sites are located right in town and easily accessed by taxi. If you want to visit the most easterly point in Canada, look for seabirds and migrating whales, and see the oldest surviving lighthouse in the province then a visit to the Cape Spear Lighthouse National Historic Site in a must. It's located about 20 minutes from town and is best accessed via taxi or rental car.
If you would like to stay near the airport, we would recommend:
Holiday Inn Express & Suites St. John's Airport
(709) 738-0123
Best Western Plus St. John's Airport Hotel and Suites
(709) 758-5004
If you would like to stay close to the harbor, we recommend:
(709) 383-2125
Courtyard St. John's Newfoundland
(709) 722-6636
Visa Requirements: US citizens do not require a visa for tourist visits of this length.
Browse below for trip reports and species lists from past versions of this and other tours from this destination.
Arctic
July 2022 (Birds, Bears, and Belugas)
July 2023 (Birds, Bears & Belugas)
Canada
June 2017
July 2018
July 2019
Stephen Grace

Stephen is an award-winning author, natural history educator and conservationist. He has also contributed to documentary films, and his nature photography has been widely published. Over the past two decades, he has introduced groups of travelers to nature and culture in destinations as varied as Uganda, New Zealand and Alaska.

After moving from Colorado to the Oregon coast, Stephen was captivated by the sight of a Tufted Puffin carrying fish back to its burrow, and the first time he heard a Swainson's Thrush sing, he knew his life would never be the same. He has been studying birds and sharing their beauty with people ever since.

Formative experiences during Stephen's journey as a naturalist have included tagging along as a teenager with his grandparents in Madera Canyon, where he absorbed their love of Arizona's sky islands; helping people with different ability levels experience the Yellowstone ecosystem when he lived in Jackson Hole, Wyoming; and sailing aboard a historic schooner to share the wonders of the Salish Sea with students.

Now based in Port Townsend, Washington, Stephen explores the Pacific Northwest by backpacking, paddleboarding, snorkeling, biking, trail running, and skiing. His wide-ranging natural history pursuits include coring trees to count their growth rings, identifying bats by analyzing their biosonar signals, hunting mammoth tusks in Pleistocene bluffs, searching for the elusive Rubber Boa, preserving native prairie, raising awareness about plankton, and leading sea slug safaris.

Other trips with Stephen Grace
Pace & Protocols +
Pace of the Tour & What to Expect You will receive a Schedule-at-a-Glance and list of
Read more
Photo credits coming soon.