Join award-winning wildlife photographer and author Kirsten Hines on this Naturalist Journeys' photography adventure into the tropical wilderness that serves as her backyard in south Florida.

A biologist, writer, and photographer, Kirsten's work has appeared in numerous exhibitions and publications, including her six books on south Florida's nature and history. Three of her books feature the area's national parks and two upcoming titles, Wild Florida and Birds of Florida, focus on the state's animals. Sharing her intimate knowledge, Kirsten takes you to some of her favorite wildlife photography destinations at the optimal times to capture south Florida's unique fauna and splendor.

Attached to temperate North America but extending into the warm waters of the Caribbean, south Florida is unlike any other place in the world. Widely known for its tropical Everglades marsh, south Florida is a complex ecosystem that also includes a variety of upland habitats that house an unparalleled mix of temperate and tropical species at the edges of their ranges. Combine this with an incredible diversity of introduced, nonnative species that now thrive wild throughout the region, the photographic opportunities are limitless.
This tour is largely based out of Coconut Grove, a historic community on the shore of Biscayne Bay that pre-dates Miami and continues to be one of its most vibrant neighborhoods. From this central location, we journey south into the Florida Keys, north into central Florida scrub habitat, around oases of nature within Miami's urban matrix, and throughout the Everglades, finishing the trip with a night in Flamingo to experience the true magic of the Everglades.
Each tour includes several full-day excursions with multiple photographic stops timed to coincide with the biology of the animals and optimal photographic conditions. There is a limit of four persons for this intimate and focused photo workshop. If you have a small group of your own, ask us for a private booking, a limited number of additional dates are available.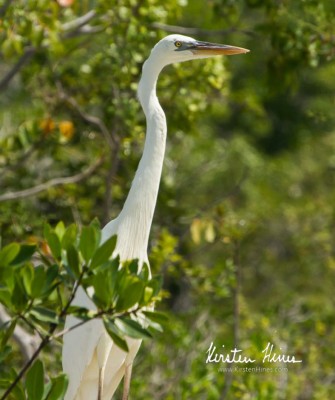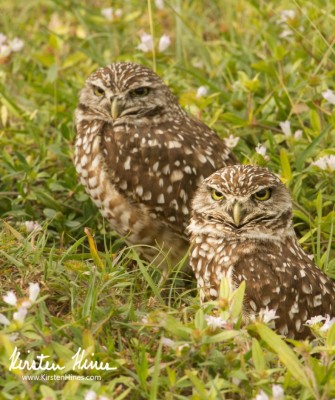 Tour Highlights
Get hands-on photography instruction at some of south Florida's top wildlife locations, timed for optimal conditions.
Encounter tropical animals that occur nowhere else in the USA: American crocodile, Atala Butterfly, West Indian Manatee, Mangrove Cuckoo, White-crowned Pigeon, and more.
Photograph endemic species such as the Florida Scrub-Jay, Florida scrub lizard and others in their equally endemic sand-scrub habitat.
Experience the history and magic of Coconut Grove, one of Miami's oldest and most vibrant communities.
Explore Miami's natural side, experiencing not only its native tropical biodiversity but wild birds and reptiles introduced from around the world.
Tour picturesque cypress domes, complex tropical hammocks, intricate pine rocklands, and vast Everglades marshes.
See the Everglades from the perspective of the Miccosukee on a private airboat tour to an ancestral tree island camp.
Capture intimate images of Wood Stork, Anhinga, herons, egrets, and other wading birds at a bustling rookery.
Trip Itinerary
Itineraries are guidelines; variations in itinerary may occur to account for weather, road conditions, closures, etc. and to maximize your experience.
Day 1: Arrivals
You are picked up at the Miami International Airport (MIA) and driven a short way to get settled at our main hotel for the workshop in historic Coconut Grove where tall trees and palms arch over and line curving roads. We start with a sunset photography session at a nearby tropical forest, followed by dinner and an introduction to photographing South Florida's nature at Kirsten's Kottage Studio Gallery located in a century-old Coconut Grove cottage. Over the next few days, Kirsten introduces you to Florida's specialized habitats and the animals that live there including tropical crocodiles, manatees, land crabs, butterflies, Roseate Spoonbill, White-crowned Pigeon, temperate alligators, deer, monarchs, Bald Eagle, Blue Jay, and more; she shows you colorful residents and, pending the dates you select, a mix of migratory species that overwinter, oversummer, or simply pass through on their way between northern and southern seasonal homes.
Accommodations in Coconut Grove (D)
Day 2: Tamiami Trail
Get your first opportunity today to photograph the vast marshes of the Everglades as the sun's first rays shift through swaying sawgrass. Anhinga warm their wings in the golden light as Great Egret stalk the water's edge and Snail Kite might soar above. We travel westward along Tamiami Trail, appreciating the transition from Everglades marsh to the bromeliad-festooned cypress domes of Big Cypress National Preserve. Stopping at tranquil oases along the way, we seek out American alligators, Big Cypress fox squirrels, turtles, Barred Owl, and good numbers of wading birds posed within these picture-perfect natural sets. If water conditions are right, we find large mixed flocks of ibis, egrets, and herons, often including Wood Stork, Roseate Spoonbill, and White Pelican within easy camera range. Join a local Miccosoukee-operated private airboat tour of an ancestral family camp set in a remote area of marsh. As the sun sets, capture skies filled with birds as they return to night roosts, or the mystery of gnarled cypress trees silhouetted against the twilight.
Accommodations in Coconut Grove (B,L,D)
Day 3: Southern Biscayne Bay | Key Largo
Mangrove-lined shores greet you this morning as we work our way along Biscayne Bay's southern coast into the upper Florida Keys. With a little luck, we hope to photograph an elusive Mangrove Cuckoo peering out from the branches, or a White-crowned Pigeon perched near the top of these stilt-like trees. In late spring, Florida's endemic subspecies of either Prairie or Yellow Warbler may emerge to trill in early morning light. We explore coastal marshes for rails and nighthawks, tropical maritime hammocks for wintering songbirds, and sandy beaches alongside aquamarine waters for an array of shorebirds. Watch for Magnificent Frigatebird overhead, and no doubt, green iguanas in the surrounding bushes.
Accommodations in Coconut Grove (B,L,D)
Day 4: Miami Area
While nature is rarely the first thing people associate with Miami, it's situated within a biodiversity hotspot for tropical species and pockets of this wealth remain tucked within the city's limits. Spend the day exploring oases of natural coastal dunes, beaches, endangered pine rocklands, tropical hammocks, and naturalistic gardens where a variety of native species like Wilson's, Semipalmated, and endangered Piping Plover winter on the sand, blue land crabs scuttle through roots, golden orbweaver spiders sparkle between bushes, and assorted waterbirds float across ponds while American crocodiles bask on shore. Birds ranging from tiny Ruby-throated Hummingbird to impressively large Great Horned Owl fill the canopy above.

In addition to this abundance of native species, Miami is also an epicenter for nonnative birds and reptiles, providing opportunities to photograph Central American parrots, African agama lizards, Red-whiskered Bulbul from Asia, and myriad other species from around the world, many of which are only found in south Florida within the continental United States. We have unstructured time in the middle of the day for those who would like to explore Coconut Grove independently or to join Kirsten at her studio gallery for an optional Adobe Lightroom photo-processing workshop or photo review session.
Accommodations in Coconut Grove (B,L,D)
Day 5: Palm Beach Area
As the sun rises, we set up dramatic opportunities to photograph Wood Stork, Anhinga, Double-crested Cormorant, and a variety of herons and egrets on their nests (seasonally) in a bustling rookery. Roseate Spoonbill, Black-bellied Whistling Duck, Purple Gallinule, Limpkin, songbirds, marsh rabbits, alligators, and a variety of turtles are other regulars to be photographed in this matrix of shimmering water and lush vegetation.

Following this wetland immersion, we head north for a taste of central Florida's xeric sand-scrub habitat. This endangered subtropical forest houses a suite of endemic species including the Florida Scrub-Jay, the Florida scrub lizard, and red widow spiders. We seek out all these species, plus gopher tortoises and more as we explore the area's shrub-studded white sands. We also have the opportunity to visit Burrowing Owl so accustomed to people they practically pose for photographs.
Accommodations in Coconut Grove (B,L,D)
Day 6: Everglades National Park
Today is devoted to the subtle but stunning beauty of North America's only tropical wetland. Greet the day at one of the park's best wildlife-viewing areas to photograph the mix of temperate and tropical animals that make this World Heritage Site unique. Perhaps an Anhinga swallows a fish whole mere feet away, a south Florida-specialty Great White Heron might pose statuesque along the water's edge, and alligators are certainly here. We spend the day working our way through the vast fields of sawgrass contained within the park, stopping to explore upland pine rocklands, palm-studded forests, and mangrove-lined ponds, each of which contains a variety of birds to add to your portfolio.

We close the day at the southern end of the park's road in Flamingo, exploring brackish ponds for Black-necked Stilts, marina waters for American crocodiles and West Indian manatees, ocean-side beaches for a variety of shorebirds, and scanning the skies for Osprey, American Kestrel, and Swallow-tailed Kite in spring.
Accommodations in Flamingo, Everglades National Park (B,L,D)
Day 7: Departures
By staying this last night at Flamingo, we can experience an Everglades wakening as Wood Stork, White Ibis, Roseate Spoonbill, and egrets begin crisscrossing the sky first as pre-dawn shadows, then in glowing gold light as the sun peaks above the horizon. We capture the magnificence of this magical time of day before making our way back north, stopping long enough to photograph Scissor-tailed Flycatcher, assorted kingbirds, and possibly a White-tailed Kite or Short-tailed Hawk along the way.
The tour ends mid-day at Miami International Airport. Please schedule departing flights for 3:00 PM or later. (B)
Red-masked Parakeet by Kirsten Hines



Wood Stork Nest by Kirsten Hines



Green Iguana by Kirsten Hines



Great Blue Heron by Kirsten Hines



Piping Plover by Kirsten Hines



Swallow-tailed Kite by Kirsten Hines



Marsh Rabbit by Kirsten Hines



American Alligator by Kirsten Hines



Limpkin by Kirsten Hines



Florida Scenic by Kirsten Hines



Box Turtle by Kirsten Hines



Scrub Jay by Kirsten Hines



Common Nighthawk by Kirsten Hines


Cost of the Journey
Cost of the workshop is $TBD

This cost includes: accommodations for six nights, most meals as specified in the itinerary (B=breakfast, L=lunch, D=dinner), airport welcome and transfer or hotel shuttle, land transportation during the journey, professional guide services, park and other entrance fees, and miscellaneous program expenses.

Cost does not include: round-trip airfare to and from Miami, items of a personal nature such as laundry, telephone, drinks from the bar, and gratuities for luggage handling or personal services.
Travel Details
Please plan to make air travel plans only after the minimum group size has been met. We will send you a confirmation email as soon as the trip has been confirmed.
The arrival airport for this tour is Miami International Airport (MIA) in Miami, FL.
Items of Note
Most sites require moderate hiking along mostly flat and even terrain, so please plan to bring a good pack to carry photographic gear, water, sun, and bug protection. This workshop is designed for photographers using SLR cameras with at least a 200mm telephoto lens. For those interested in photographing insects, amphibians, and smaller reptiles, a macro lens is highly recommended along with a tripod. For those interested in capturing wildlife within the landscape, mid-range (ex. 24-105mm) or wide angle (35mm or less) lenses are recommended.
Browse below for trip reports and species lists from past versions of this and other tours from this destination.
Florida & Keys
April 2012
April 2013
April 2015
April 2019
April 2021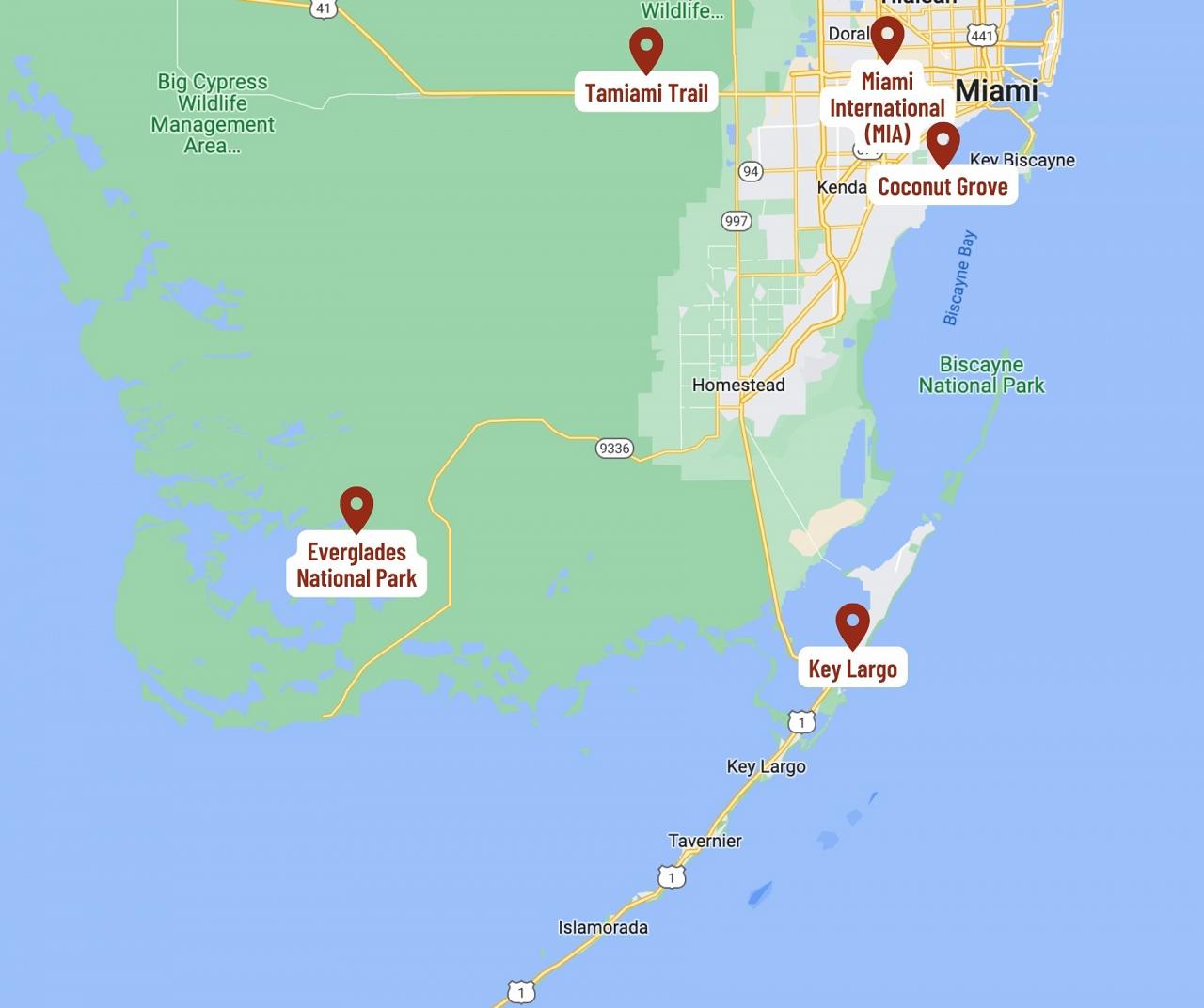 Essential Information +
Packing List +
Suggested Reading List +
Useful Links +
Photo credits coming soon.