Where We Are
Our office is in Portal, Arizona, a small village of birding fame in Southeast Arizona. Arizona does not go on daylight savings time, so in the winter months we match time with New Mexico, just seven miles down the road, on Mountain Standard Time. In the summer we hang with California, on Pacific Time.
How to Reach Us
We value your questions and interest in our tours, and are happy to answer questions. We answer phones regularly from 9:00 AM to 5:00 PM, and have someone on-call for emergencies after hours. However, at all times, email is the best way to reach us; we are online all day, and this is our fastest response. We have two phone lines coming in here, and to our other offices. If you are not reaching us, please try again! Note that the phones roll over to voicemail if we are on another line. One of our lines is on a computer voicemail so you will hear a delay, but this one leaves us an email message which is very helpful.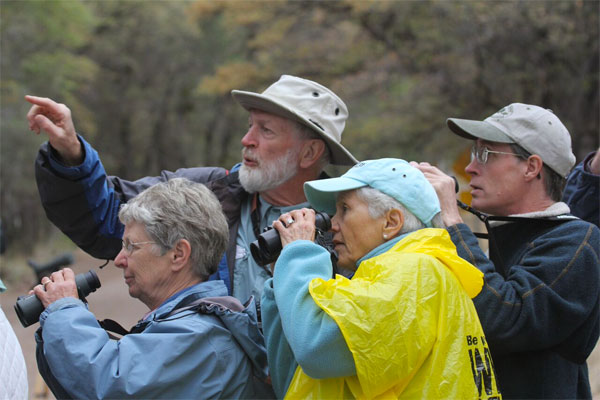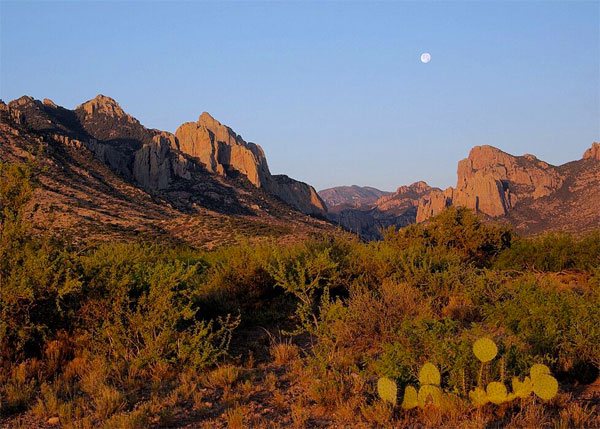 Small, but Special!
We are a small company that handles operations of all our tours, in addition to sales, registration, and booking. This way we see the process all the way through and can give very personal service. However, during major winter storms or just prior to a major tour, we must take care of operations first, so please bear with us if we do not respond to a new call right away.
Who You Are Calling
In a village of just 300, Naturalist Journeys / Caligo Ventures is lucky to find skilled and personable help for our mission to offer exceptional experiences. Peg Abbott is the founder, owner, and CEO for both sides of our combined companies. She has worked in ecotourism, guiding, and birding for over 35 years and has traveled on all seven continents. Susanne Apitz is our key salesperson for Caligo Ventures and the amazing Asa Wright Nature Centre in Trinidad and Tobago. Susanne has traveled extensively in Central America and the Caribbean and is an avid snorkeler. Peg is the key person for our other locations, assisted by a host of knowledgeable guides for tour design, and by Dodie Logue and Sarah Thomson for operations. Mia Schartz provides our registration and invoicing services, and Tristen Adams helps us with data entry. Joy Mendez and her company, Work As Play, does a crack job of designing our tour itineraries. Neighbor and world-traveling friend Lori Conrad lends us sage advise. Behind the scenes, Julie Fannon is invaluable at helping with our copywriting and promotion, while Tamara Winkler and Katy Estrada, CPA, keep our accounting straight. It takes a village!