Canopy Tower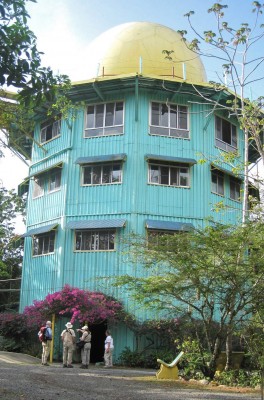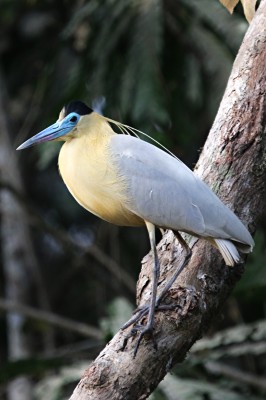 Just 35 miles north of Panama City, stay in one of the world's most unique eco-lodges, a renovated radar installment that is as close as you can get to sleeping in the rainforest canopy. Tanagers, toucans, and tityras can be seen right from your bedroom window, as can troops of diminutive Geoffrey's Tamarins traveling quickly through the trees, and Three-toed Sloths moving at a far more leisurely pace. The dining area and the roof give you great looks at elusive canopy birds, including Green-legged Honeycreeper, Collared Aracari, White-necked Puffird, Green-shrike Vireo, Blue Cotinga, and Keel-billed Toucan.
Canopy Lodge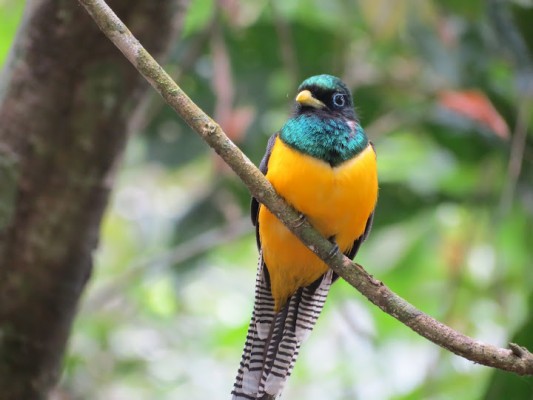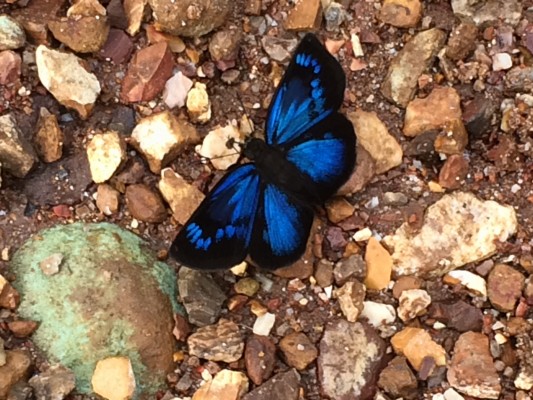 Indulge yourself in a stay at one of best boutique eco-lodges of the New World tropics. This sleek, modern lodge with an expansive outdoor dining area lies adjacent to the protected Cerro Gaital Natural Monument. Relax or bird from spacious rooms with large balconies. Feeders are active and great for photography. In the extensive gardens and ponds surrounding the lodge find species like Crimson-backed Tanager, Dusky-faced Tanager, Social Flycatcher, Yellow-faced Grassquit, Rufous-tailed and Violet-headed Hummingbirds, and Clay-colored Robin.
Canopy Camp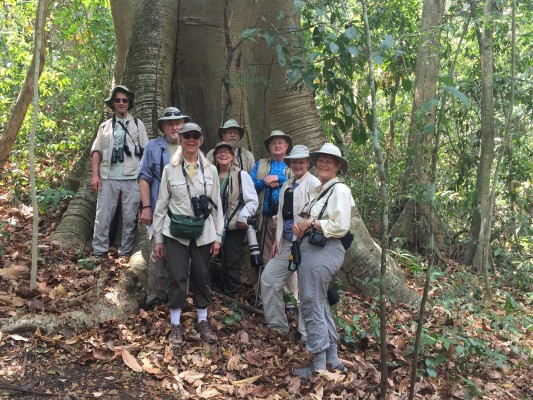 Explore Central America's link to South America for a host of new birds at accommodations reminiscent of a luxury tented safari camp in Africa. Head east along the Pan-American Highway to the passport check at the provincial boundary, a reminder that you are entering a more remote part of Panama. Your destination is Canopy Camp Darién, where you are surrounded by jungle vegetation but cozy in large, safari-style tents with full-size beds, private baths and showers, flush toilets, solar electricity, and fans. Venture forth from here to take in fabulous and varied birding including species like Whistling Heron, Southern Lapwing, Slender-billed Kite, Pearly-breasted Cuckoo, Cattle Tyrant, and Yellow-hooded Blackbird.
Tranquilo Bay Lodge
Ocean-front lodgings await! Swim and enjoy boat trips as well as forest walks for birding with expert guides and great hospitality here. There are just six deluxe air-conditioned cabanas at Tranquilo Bay, each featuring a spacious tiled interior with French doors opening to a large, covered and elevated porch area. Each has a large bathroom with walk-in shower, water heater, and air conditioner. Need time to chill? Bird from the hammock on your covered porch. Watch the sunset over the forest and stunning Talamanca Range from canopy level.
Mt. Totumas Lodge in the Cloud Forest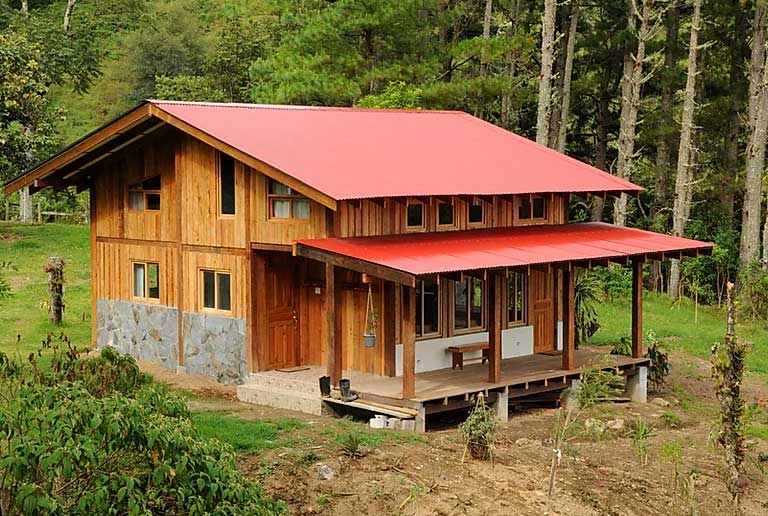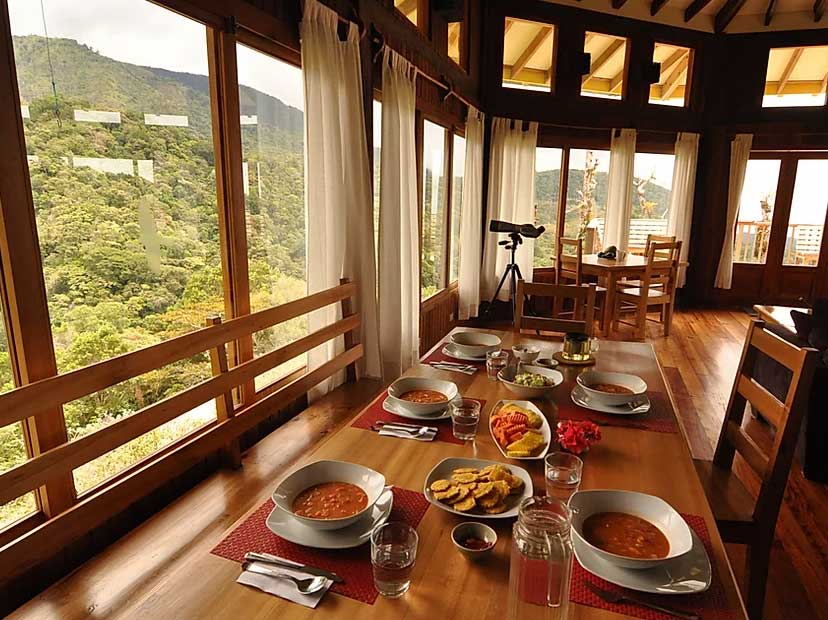 This is easy to pair with Tranquilo Bay including a great birding day on your transfer from lodge to lodge. Located on a 400-acre reserve directly bordering La Amistad National Park, Panama's spectacular cloud forest is at your doorstep. Superlative accommodations and local farm to table cuisine complement the well-maintained trails and experienced guides for a well-rounded experience. Watch Resplendent Quetzals, Three Wattled Bellbirds and monkeys from your deck!