Thank you for your interest! This journey is either underway or complete, but we do have
many other tour options
for you to choose from.
Fall hues and cooler weather make September an ideal time to experience the natural secrets hidden deep in Kansas' tallgrass prairies. Witness tens of thousands of acres of prairie that stretch your imagination and inspire your heart. Join Naturalist Journeys on this fun tallgrass prairie tour to investigate world-class wetlands and grasslands as we explore the amazing prairies of central Kansas and the Flint Hills ecosystem. This is the only remaining area in America with intact, extensive tallgrass prairie landscapes.

September brings autumn color and tall, mature grasses decorate the landscape. This is our guides' favorite time to visit. Discover Big-bluestem, Indiangrass, Switchgrass, and the other tall grasses that blanket these hills, and savor late-blooming wildflowers.

In the Flint Hills, limestone and chert geology defied use of the plow, favoring a grass and ranching agriculture that led to preservation of large expanses of prairie. This rock foundation also provided a rich cultural and architectural heritage that we discover passing through small heartland towns. From stone fences to elegant homes, barns and courthouses, the native stone solidified history. As our route crisscrosses the Santa Fe Trail, we feel the pull of westward expansion that brought Norwegian, Irish, Swedish, and German settlers to this area.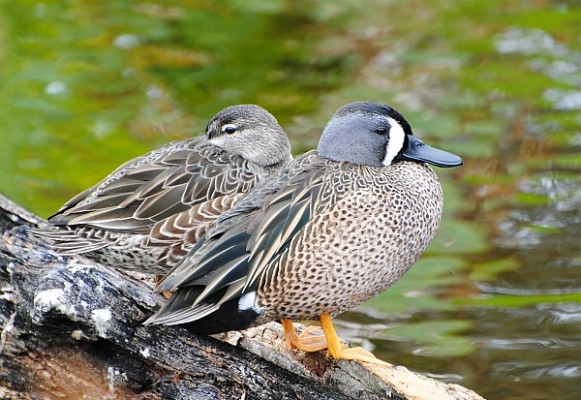 Tour Highlights
Witness the grandeur and history to ranching days at the NPS's Tallgrass Prairie Preserve
Learn about the latest research on prairie ecosystems at Konza Prairie
Visit the Maxwell Game Wildlife Refuge to see bison and possibly elk
Look for Burrowing Owl at Cheyenne Bottoms, a Wetland of International Importance
See raptors, gulls, early migrating waterfowl, shorebirds, and with a bit of luck, American White Pelican by the thousands
Explore with local guides, Ed and Sil Pembleton, who have their finger on the pulse of the area, and help you get the most out of your visit
Photo credits: Banners: Prairie Photos and Greater Yellowlegs by Ed Pembleton; A Walk in the Grass by Ed Pembleton; Snowy Plover by Greg Smith; WIld Turkeys by Ed Pembleton; Blue-winged Teals by Carlos Sanchez; Burrowing Owl by Greg Smith; American Bittern by Carlos Sanchez; Willow Leaf Sunflower by Ed Pembleton.