Winter brings a wonderland to the Yellowstone landscape and is perhaps the best season of the year to find and observe wolves. Dramatic behavior revs up with competition among packs for territory and within packs for mating opportunities. Among the daily sightings are frosty Bison lumbering by, Bighorn rams gathering on snowy cliff ledges, tall Moose nibbling leafless twigs, and prowling Coyotes pouncing on unsuspecting prey. Be cautioned—participants must be prepared to withstand frigid conditions!

Join us for an incredible experience with wolves and other wildlife in the wilds of Yellowstone!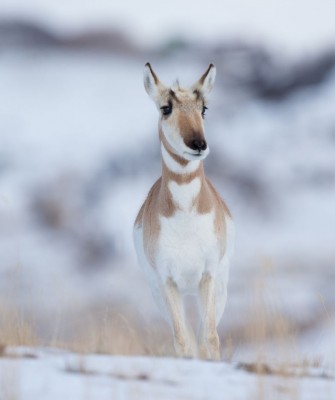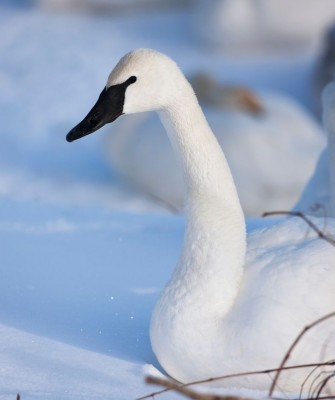 Tour Highlights
Explore Yellowstone in an exciting new season—winter makes for incredible wildlife viewing
Travel with wolf experts, ready to share their knowledge with you
Unpack once and relax at the Absaroka Lodge, right on the Yellowstone River
Witness fascinating wolf behavior, from hunting, playing, sleeping, and even courting
Seek out classic western wildlife, including Bison, Pronghorn, Bighorn Sheep, and Elk
Spend time in the Lamar Valley, so renowned for its abundance of wildlife
Photograph stunning landscapes under a blanket of sparkling snow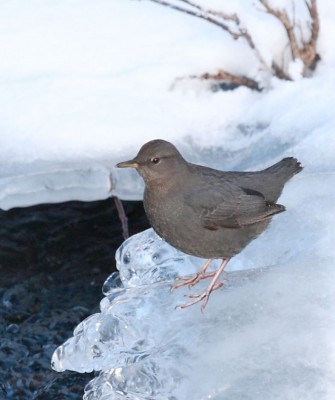 Trip Itinerary
Itineraries are guidelines; variations in itinerary may occur to account for weather, road conditions, closures, etc. and to maximize your experience.
Sun., Jan. 28 :
Arrivals in Bozeman
Please plan to arrive at your leisure today into Bozeman. The GranTree Inn offers free shuttle service to/from the airport, and for visiting downtown shops or the famous Museum of the Rockies. Dinner is on your own tonight.
Accommodations at Best Western GranTree Inn
Mon., Jan 29 :
Yellowstone National Park
You're met this morning by your guides to transfer to Yellowstone National Park. The route is through the scenic Paradise Valley rimmed with rugged mountain peaks. A lunch stop is planned on route to the park. At Yellowstone, the group visits the famous Roosevelt Arch for a formal arrival to the park, and explores the wildlife-rich winter range of Pronghorn, Elk, and Deer.

Check in follows at the Absaroka Lodge in Gardiner. From your room, the views of the Yellowstone River and its rolling hills and snow-clad mountains astound! The Absaroka Lodge features Wi-Fi, cable tv, and balconies in each room overlooking the Yellowstone River. Our evening meal is prepared and served by our chef Zac Kellerman of Zac's Montana Kitchen. Dinner is accompanied by an orientation for the days ahead.
Accommodations at Absaroka Lodge (B,L,D)
Tues., Jan. 30 :
Yellowstone Wolf & Wildlife Watching
An early morning departure creates our best chances of viewing active wildlife. Wolves are our priority, but many wildlife species are seen along the way. We search the park's northern range for wildlife from Bison to Bears, Badgers to Bald Eagles. Search areas include the Blacktail Plateau, the Slough Creek valley, and the famous wildlife haven, Lamar Valley, for resident wolf packs. Our search teams with rangers, scientists, and the eclectic wolf-watching faithful in a mutual effort to find and observe wildlife. Lunch is at Mammoth Hot Springs, followed by a walk through the terrace boardwalks to experience the amazing travertine hot springs, some of Yellowstone's finest thermal features. An evening presentation accompanies Zac's gourmet dinner at the Track Education Center in Gardiner.
Accommodations at Absaroka Lodge (B,L,D)
Wed., Jan. 31 :
Yellowstone Wolf & Wildlife Watching
Our schedule is similar to yesterday with the goal to look for multiple wolf packs and make observations of a variety of behaviors and activities (hunting, playing, traveling, feeding, (sleeping!), etc.). This time period is at the beginning of the breeding season for wolves, so courtship behavior may bring exceptional opportunities to view and learn. Lunch is back in Gardiner, followed by an optional short hike. An after-dinner evening session at the center in Gardiner features one of our special guest speakers, to be announced. Past speakers have included Dr. Douglas Smith, film-maker Bob Landis, canine geneticist Dr. Dan Stahler, and other distinguished experts in the field of wolf biology and behavior.
Accommodations at Absaroka Lodge (B,L,D)
Thurs., Feb. 1 :
Northern Range & Lamar Valley
To maximize our opportunities for viewing wolves, bears, and many other wildlife species we return to the Northern Range and Lamar Valley. Lamar is one of the best areas in the park for wolves, bears, and vast herds of Bison and Elk. The sheer abundance gives this area its well-earned nickname, 'The Serengeti of North America.' Lunch is at the home and photography gallery of Dan and Cindy Hartman, who live in Silver Gate, a small and charming mountain town outside the northeast entrance of the park. They are exceptional naturalists that share their many insights to wildlife in the area. After an afternoon return drive through the park, a final celebration dinner follows with Chef Zac in Gardiner.
Accommodations at Absaroka Lodge (B,L,D)
Fri., Feb. 2 :
Departures
After breakfast we transport to the Bozeman airport for mid-day airlines departures no earlier than NOON. (B)
Snowy Bison



Wolf Pack



Great Gray Owl



Pronghorn



Wolves



Snowshoe Hike courtesy of Nathan Varley and Yellowstone Wolf Tracker



Winter Scenic courtesy of Nathan Varley and Yellowstone Wolf Tracker



Winter Hike courtesy of Nathan Varley & Yellowstone Wolf Tracker



Wolf courtesy of Nathan Varley and Yellowstone Wolf Tracker



Gray Wolf



Winter Scenic



Wolf Pack courtesy of Nathan Varley and Yellowstone Wolf Tracker



Bison



Wolf courtesy of Nathan Varley & Yellowstone Wolf Tracker



Winter Yellowstone Scenic



Bison in the snow



Mammoth Hot Springs Winter Yellowstone



Coyote in the snow Yellowstone


Cost of the Journey
Cost of the journey is $2490 DBL / $2750 SGL per person, based on double occupancy. This cost includes: accommodations for 5 nights, all meals as specified in the itinerary (B=breakfast, L=lunch, D=dinner), park entrance and other activity fees for activities for 6 days as described in the itinerary, professional guide services, pre-departure materials, and miscellaneous program expenses. Tour cost does not include: round-trip airfare to and from Bozeman, Montana (BZN). The tour cost does not include items of a personal nature such as laundry, telephone, drinks from the bar, or gratuities for luggage handling or personal services.
Travel Details
Please plan to make air travel plans only after the minimum group size has been met. We will send you a confirmation email as soon as the trip has been confirmed.
Arrival and Departure Airport: Bozeman Yellowstone International Airport (BZN)
Arrival Details: Plan to arrive January 28, at your leisure
Departure Details: Plan February 2 flights after 12:00 PM
Travel Tip: If you want to arrive early, Bozeman is a scenic and fun town to explore. The Museum of the Rockies is an excellent introduction to natural and cultural history. The downtown area is trendy with western-themed shops and restaurants, very walkable. The airport is 10 miles from downtown so depending on your interests, you may want to choose a hotel that offers shuttle service to town, choose a downtown hotel, or rent a car. Taxis and Uber are readily available, too.
Hotel Recommendations:
Top Choice: Best Western Plus GranTree Inn. Adding a night to our first night tour hotel makes the best use of your added time. The hotel offers a free airport shuttle as well as free shuttle service downtown and to a few other area attractions. If this is your choice, please book this online and give us the confirmation number so that we can submit it when we send our final room list, (the goal being you don't have to change rooms).
If you prefer to stay adjacent to the airport, we recommend: Holiday Inn Express & Suites Belgrade (406) 388-7100
Splurge and stay downtown at: Kimpton Armory Hotel Bozeman (406) 551-7700 Element Bozeman (406) 582-4972
Browse below for trip reports and species lists from past versions of this and other tours from this destination.
Yellowstone
June 2011
June 2012
June 2013
September 2016
September 2017
September 2018
September 2019
June 2021
September 2021
September 2022
June 2023
September 2023
Nathan Varley & Linda Thurston

Nathan Varley and Linda Thurston met in 1996 working on the Yellowstone Wolf Restoration Project in its earliest stage. Project director Doug Smith takes some credit for matching the two wildlife biologists who married 3 years later. Following their years with the wolf project, they created THE WILD SIDE, LLC for their ecological research and university-level field programs. Over a decade ago, YELLOWSTONE WOLF TRACKER was developed as Yellowstone's premier wildlife guiding service, providing services for hundreds of guests throughout the year, and setting the standard for professional service in the industry today

Other trips with Nathan Varley & Linda Thurston
Essential Information +
Packing List +
Suggested Reading List +
Useful Links +
Photo credits: Banners: Wolf Pack (courtesy of Nathan Farley & Yellowstone Wolf Tracker), Yellowstone Winter Scenic (NJ Stock), Winter Bison (NJ Stock), Yellowstone Scenic (NJ Stock), Gray Wolf (courtesy of Nathan Farley & Yellowstone Wolf Tracker), Winter Hike (courtesy of Nathan Farley & Yellowstone Wolf Tracker) Thumbnails: Wolf (courtesy of Nathan Farley & Yellowstone Wolf Tracker), Hairy Woodpecker (NJ Stock), Pronghorn (NJ Stock), Tundra Swan (NJ Stock)