Discover Honduras, a fascinating country with abundant lakes, lush mountains, and pristine beaches. This is also a land of stunning biodiversity with a rich history of ancient civilizations. More than 800 species of birds occur here, including the endemic Honduran Emerald and the stunning Resplendent Quetzal. The country also hosts many mammals, including Manatee, Jaguar, sloths, monkeys, Tapir, and Peccary. While ecotourism is still emergent here, Honduras has preserved important habitats in nearly 100 outstanding reserves.

Our journey highlights the country's rich biodiversity, friendly, relaxing lifestyle, and several of its archaeological gems. Honduras is perhaps best known for the ruins of Copan, the "Paris of the Mayan World." In addition to this stunning location, we visit the prime sites of Las Sepulturas and the Lencan archaeological site of Los Naranjos.

Along with excellent ruins, we explore stellar birding locations that showcase the country's wide range of habitats, from the vast wetlands and seasonal flooded forests of Lago Yojoa, the country's largest freshwater lake, to the beautiful mid-elevation forests near Copan. We also take in the broadleaf rainforest of Cerro Azul Meambar National Park and the pine-oak and cloud forest of Santa Barbara National Park.

Expect a rainbow of birds: Green Violetear, Violet Sabrewing, Green-throated Mountain Gem, Collared Trogon, Flame-colored Tanager, Barred Parakeet, and more. Your guide is also one of the world's foremost experts on butterflies, particularly here in his home territory!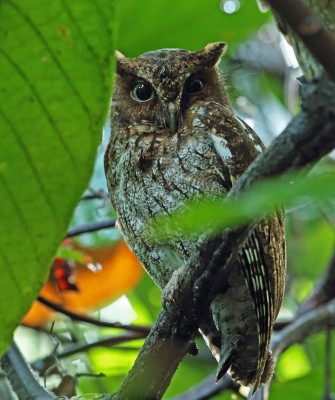 Tour Highlights
Travel with the author of the Guide to the Birds of Honduras, expert Robert Gallardo whose Guide to the Butterflies of Honduras makes him your double-expert naturalist for beautiful winged creatures
Spend a full day exploring the stunning Maya ruins of Copan
Bird and boat on Lake Yojoa, Honduras' largest natural freshwater lake
Explore the lush Cerro Azul Meámbar National Park, teeming with birds and also the beautiful cloud forest of Santa Barbara National Park
Relax and let birds come to you at Panacam Lodge's buzzing hummingbird feeders
Enjoy species that are easier to see here than elsewhere in their range, including Keel-billed Motmot, White-breasted Hawk, Guatemalan Screech-Owl, Great Swallow-tailed Swift and Bushy-crested Jay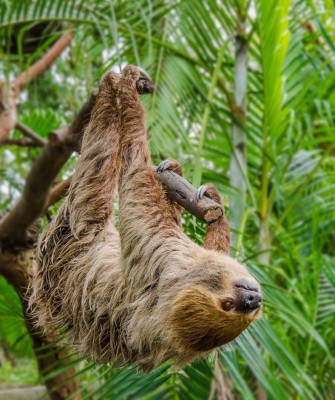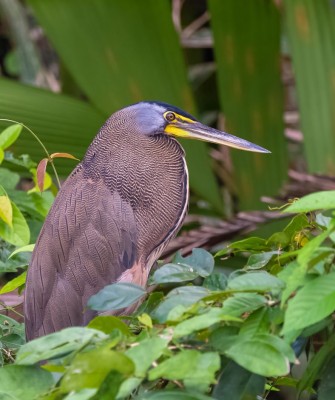 Trip Itinerary
Itineraries are guidelines; variations in itinerary may occur to account for weather, road conditions, closures, etc. and to maximize your experience.
Sun., Feb. 11 :
Arrivals | Lake Yojoa
Upon arrival we make the one and a half hour drive to scenic Lake Yojoa. The flat terrain with farmland gives way to forested slopes as we approach the lake. This is the country's largest natural freshwater lake. The surface covers 30+ square miles and sits in a volcanic depression. On the east side, Cerro Azul Meambar National Park covers more than 40,000 acres and consists mostly of broadleaf rainforest. Santa Barbara National Park, on the west side of the lake, is pine-oak and cloud forest. The lake itself is surrounded by vast wetlands and seasonal flooded forest—a great location to start our trip!
Accommodations at Panacam Lodge, Meambar National Park (D)
Mon., Feb. 12 :
Cerro Azul Meambar National Park
This morning we look for birds and other wildlife around the visitor's center and some lower trails. There is also a tower where we have a chance to spot some canopy-dwelling species. Purple Porterweed not only attracts hummingbirds, but also an assortment of beautiful swallowtail butterflies. Some of the birds we seek out include Long-billed Starthroat, Northern Barred Woodcreeper, Stub-tailed Spadebill, and Blue-crowned Chlorophonia. Lesson's Motmot is almost tame here. Close to the visitor center is the best place in Honduras to see the tiny, yet amazing Black-crested Coquette, which your guide compares to a miniature Samurai warrior fully equipped with a headdress and body armor! This location is also be our best chance on this trip to see the prized Keel-billed Motmot. Honduras is at the center of this bird's distribution and is actually our fairly common in places.
Hummingbird feeders entertain us with the giant and dazzling Violet Sabrewing and Long-billed Starthroat, our constant companions. In the afternoon, we may choose to take a walk to a nearby waterfall or walk partway down the entrance road.
Accommodations at Panacam Lodge inside Meambar National Park (B,L,D)
Tues., Feb. 13 :
Lake Yojoa
This morning we make the short drive down to the lakeshore for a different experience. We board a boat and cruise along parts of the shoreline. Snail Kite is abundant here, feeding primarily on aquatic snails. Waterfowl of all sorts frequent the lake, including resident and migratory ducks, herons, gallinule, and Osprey. The scenery is breathtaking as we enjoy a full morning out on the water. We take our lunch at a restaurant with a beautiful view and fresh local cuisine. After lunch we try our luck finding secretive crakes and rails in the nearby marsh. We then return to Meambar National Park for some late afternoon bird watching.
Accommodations at Panacam Lodge inside Meambar National Park (B,L,D)
Wed., Feb. 14 :
Los Naranjos Archaeological Site
This morning we return to Lake Yojoa, where we visit the Los Naranjos archaeological site. This site was thought to be of Lencan origin and in actuality very little excavation has been done, but there is a small museum with some pottery on display. The area, however, is filled with birds in a beautiful seasonally flooded forest. There is a gravel trail as well as an elevated boardwalk where we search for Rufous-and-white Wren, wild Muscovy Duck, Bare-throated Tiger-Heron, White-winged Becard, Red-lored Parrot, Rufous-breasted Spinetail, and Ivory-billed Woodcreeper.

We return to Meambar National Park for some late afternoon birding or relaxing on the cabin patio. We look for fruiting wild fig trees, which attract a wide range of birds, including euphonias, chlorophonia, tanagers, parrots, trogons, toucans, and more.
Accommodations at Panacam Lodge inside Meambar National Park (B,L,D)
Thurs., Feb. 15 :
Meambar National Park to Copan Ruins
We do some early morning bird watching around the visitor's center, have breakfast, then check out. We begin to make the five-hour drive to the extreme western part of the country to our next destination, Copan, stopping along the way for lunch and birds.

After arriving in Copan, we stay three nights at Hacienda San Lucas, which sits on the side of the mountain overlooking the Copan River and the main ruins site. Nestled amidst a mixed deciduous forest away from the hustle and bustle of town, it's a great place to relax and enjoy the cuisine, birds, and local atmosphere.
Accommodations at Hacienda San Lucas (B,L,D)
Fri., Feb. 16 :
Main Copan Ruins
We wake this morning to some fresh coffee in a different environment. The surrounding deciduous forest harbors a different set of birds than we've seen so far, including Altamira and Streak-backed Orioles, White-throated Magpie-Jay, and Elegant Trogon.

After breakfast we visit the main site of Copan Ruins and are immersed in Maya culture. The elaborate artistry of the stelae and altar encountered in this once-sprawling city is amazing. Many were carved during the golden age (711-736 A.D.) and one of the highlights is the Hieroglyphic Stairway, which preserves the longest written record of Maya history in stone and describes the lineage of the sixteen rulers. This site is often likened to the "Paris of the Maya Kingdom" due to all its preserved glyphs. We enjoy a guided tour by a local expert and following that, we visit Copan's Sculpture Museum, which houses a full-sized replica of the Rosalila Temple.

Amidst these birdy ruins, we hope to see Rufous-naped Wren, Red-throated Parakeet, Cinnamon Hummingbird, Streak-backed Oriole, Turquoise-browed Motmot, and Rufous-browed Peppershrike in the lush vegetation. There is also an active Scarlet Macaw breeding and release program and we witness their bright colors as they light up the site.

We have lunch at Copan and have the option to do some sightseeing around the town's main plaza.
Accommodations at Hacienda San Lucas (B,L,D)
Sat., Feb. 17 :
Las Sepulturas Architectural Site
This morning we visit a nearby archaeological site where nobles and scribes once lived. Its name, in English, means "the graves" because these Maya elites entombed their dead within their homes. A raised flagstone path once connected this residential area to the main site. This small area receives very few visitors, one reason it happily teems with bird life. Here we find Rufous-naped Wren, Yellow-green Vireo, Altamira Oriole, Ivory-billed Woodcreeper, and Orange-billed Nightingale-Thrush. We then have some free time to explore town, see a small museum, and maybe find a souvenir.

In the afternoon we return to San Lucas. We can relax and enjoy the sunset on the lawn while birdwatching. Oftentimes, parrots, egrets, and parakeets fly past on their way to roost, and Ferruginous Pygmy-Owl comes in to hunt. We enjoy a candlelit dinner on this last night in country.
Accommodations at Hacienda San Lucas (B,L,D)
Sun., Feb. 18 :
Departures
This morning we travel 3.5 hours to San Pedro Sula for late afternoon international flights. (B)
Copan Ruins



Montezuma Oropendola



Honduras Beach



Collared Aracari by James Adams



Scarlet Macaw in flight



Blue Morpho Butterfly



Bird of Paradise



Waterfall



Copan Ruins detail shot



Copan Ruins



Honduras Scenic



Wine-throated Hummingbird



King Vulture



Banana Flower, Copan Ruins


Cost of the Journey
The cost of this journey is $3590 DBL / $3990 SGL, per person, from San Pedro Sula. This cost is based on double occupancy and includes all accommodations; meals as specified in the itinerary, group airport transfers, professional guide services, local park and other area entrance fees, and miscellaneous program expenses.
Travel Details
Please plan to make air travel plans only after the minimum group size has been met. We will send you a confirmation email as soon as the trip has been confirmed.
Arrival and Departure Airport: The airport for this tour is Ramón Villeda Morales (SAP) in San Pedro Sula, Honduras.
Arrival: Please arrive no later than 2:00 PM on February 11, 2024.
Departure: Please plan to depart after 4:00 PM on February 18, 2024.

Travel Tips:
Our guide and operator in Honduras recommends if you plan to come the day before to rest up from travel, or need to stay over for a morning flight the following day, that you book close to the airport at the MetroTel Express. This is a popular spot for travelers from the US and affordable. It has a restaurant and a nice tropical garden and he can pick you up there. http://metrotelexpress.com/. This can be booked online.


Browse below for trip reports and species lists from past versions of this and other tours from this destination.
Honduras
February 2014
February 2015
April 2016
April 2018
Robert Gallardo

A California native who moved to Honduras in 1993 for the Peace Corps, Robert stayed to make a life there, diving headfirst into the world of tropical birds. He is now considered the country's leading authority on both avifauna and butterflies – a double expert on beautiful flying things. He leads tours for Naturalist Journeys to Panama, Honduras, Texas and Trinidad & Tobago. Robert is the current President of the Pro Nature Honduras Foundation, a small non-profit which promotes nature-based sustainable tourism and environmental education. He is also the co-founder of the Honduran Ornithological Society. He has authored two editions of the "Guide to the Birds of Honduras." He and his partner Olivia hope to publish the "Guide to the Butterflies of Honduras" sometime in 2022. The couple lives in Emerald Valley where they protect 50 acres of rich mid-elevation rainforest and are working to install a nature center with their foundation.

Other trips with Robert Gallardo
Essential Information +
Pace & Protocols +
Packing List +
Suggested Reading List +
Useful Links +
Photo credits: Banners: Howler Monkey, Copan Ruins, Scarlet Macaw, Montezuma Oropendola, Bare-throated Tiger Heron, Thumbnails: Turquoise-browed Motmot, Violet Sabrewing, Guatemalan Screech Owl, Mantled Howler Monkey Three-toed Sloth, Red-lored Parrot, Bare-throated Tiger Heron, Scarlet Macaw