Join Naturalist Journeys on this spring migration tour to Ohio, a place that is quickly gaining recognition as one of North America's best places to bird during spring migration. Take part in the Biggest Week in American Birding Festival on the teeming shores of Lake Erie where, each spring, migrant songbirds, shorebirds, waders, and raptors pass through by the thousands on their way to Canada.

Northwest Ohio is unofficially the Warbler Capital of the World; Ohio is home to seven designated Globally Important Bird Areas (IBA). Over 325 species have been recorded here, with daily spring tallies reaching 120 species! While Canada's Point Pelee has long been the Great Lakes' star location, just across the lake, the Ohio shoreline (with its extensive wetlands and preserves) serves as the staging site before migrating birds head north. Crane Creek, Magee Marsh, and Ottawa National Wildlife Refuge are gems of this unique geography, and until now have been a long-kept secret. Today, the word is out and it's considered one of the top birding areas in the country.

Enjoy the popular Biggest Week in American Birding Festival while expert local guide Dan Donaldson helps you avoid the crowds and find the hot spots. Dan lives and works in the region and we are fortunate to have him share his contacts and expertise.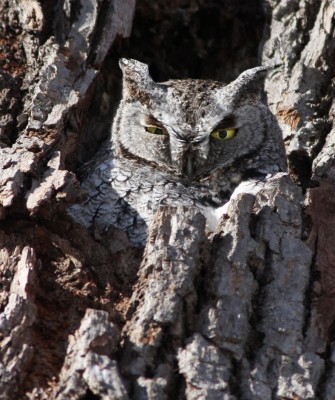 "Unbelievable array of warblers and song birds bunched up in migration." — David Zens, 2023 Traveler
"What sets Naturalist Journeys apart from other birding trips I've taken is that we were transported in two vehicles rather than being crowded into a 15-passenger van. The guides made the extra effort to make sure we had quality observations of the birds, while keeping us on schedule without feeling rushed." — Sharon and Mark Boranyak, 2023 Travelers
Tour Highlights
Attend festival activities and talks, plus enjoy optional festival field trips
Explore the famous Magee Marsh Boardwalk, swarming with feasting migrants, some at arm's length!
Bird the upland scrub-shrub forests and marshes of the Ottawa National Wildlife Refuge
Visit Oak Openings Metro Park, home to 80% of Ohio's endangered species
Explore Kelley's Island and its stunning example of glacial grooves
Discover Marblehead Island and its beautiful and endangered Lakeside Daisy
Watch a bird-banding demonstration at Black Swamp Bird Observatory
Stay right at Maumee Bay State Park Lodge, where the festival's events occur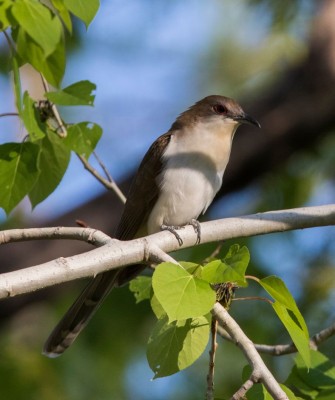 Trip Itinerary
Itineraries are guidelines; variations in itinerary may occur to account for weather, road conditions, closures, etc. and to maximize your experience.
Fri., May 3 :
Arrive in Cleveland | Downtown Lake Front Birding
Please plan to arrive no later than 2:00 PM at the Cleveland International Airport. Please plan to take our hotel's free airport shuttle to the hotel. Drop your bags at the hotel, freshen up, and then depart for some afternoon birding in the downtown lakefront areas of Cleveland. These green islands and lakeside woodlots are often very productive for birds and offer exciting city views.

We then enjoy dinner at a fun restaurant in one of the up-and-coming "hipster" Cleveland neighborhoods before returning to our hotel in time to relax and settle in before our first morning of birding tomorrow.
Accommodations at the Hilton Garden Inn Cleveland Airport, Cleveland (D)
Sat., May 4 :
Cuyahoga Valley National Park | Lakefront Birding to Maumee Bay
This morning, after breakfast at our Cleveland hotel, we depart early for the Cuyahoga Valley National Park where we explore for woodland bird species that we are unlikely to see in the western marsh areas of Ohio. We bird a very mature beaver marsh where thick vegetation can produce many warblers, and perhaps our best chance for Yellow-throated Warbler, River Otter, and a good variety of waterfowl and water birds. We also visit a heron rookery that offers terrific views and photo opportunities of over 60 nests, many with chicks by this time.

We enjoy lunch in the historic town of Peninsula and then stop at the park visitor center for some local history, national park stamps, and more birding along the famous Tow Path Trail. We spend the afternoon working our way back to Cleveland for some late afternoon birding, another wonderful local dinner, and perhaps a sunset at one of Cleveland's wonderful lakefront parks.
Accommodations at Cleveland Hotel (B,L,D)
Sun., May 5 :
Travel to Magee Marsh & Ohio's Biggest Week Birding Festival
We enjoy breakfast at our hotel and then depart for Western Ohio and the Maumee Bay State Park and Lodge where we spend the rest of our week. The lodge also happens to be the headquarters for the Biggest Week in American Birding Festival. Today is casual, guide's choice for locations. If the winds are favorable and they're having a good day on the Magee Marsh Boardwalk we make a quick stop on our way.

Otherwise, we go directly to the lodge, have lunch, settle in, and do some afternoon birding at the many great habitats available at the lodge. The festival is also in full swing with vendors and exhibits to enjoy. Tonight we enjoy dinner at the lodge.
Accommodations at Maumee Bay State Park Lodge (B,L,D)
Mon., May 6 :
Magee Marsh | Ottawa Marsh | Maumee Bay State Park
We use today to orientate ourselves to the area by jump-starting our birding with a walk on the Magee Marsh boardwalk. While the boardwalk can be busy with other birders, it is always rewarding. See 15+ warbler species including Cape May, Blackburnian, Magnolia, Yellow-rumped, and Canada Warblers, plus Black-billed Cuckoo, both Swainson's and Gray-cheeked Thrush, and American Redstart.
After lunch we explore the Ottawa National Wildlife Refuge (NWR), 6,700 acres of protected Lake Erie marshes and upland scrub-shrub forests. We make a quick stop in the new, LEED-Certified visitor center, then drive the auto tour through many of the wetland units. Trumpeter Swan were reintroduced here in the late 1990s, and these swans are easy to identify by their bright, orange-red necks and heads, stained from the water's high iron content. We take time to seek out shorebirds and waterfowl, including Blue-winged Teal, both Lesser and Greater Yellowlegs, and Wood Duck, plus Bald Eagle, and even Great Horned Owl (many years we see young owls being reared in vacant Bald Eagle nests — what a treat!).
Accommodations at Maumee Bay State Park Lodge (B,L,D)
Tues., May 7 :
Oak Openings | Metzger Marsh
Today we venture west of the Lake Erie marsh region to visit the Oak Openings region of Ohio. An ancient sand dune area, Oak Openings boasts nearly 80% of the state's rare and endangered species. This unique dune and wetland complex creates a habitat that replicates the oak savannas and sand barren areas far into the Midwest. Here we hope to spot Lark and other sparrows, both Summer and Scarlet Tanagers, Red-headed Woodpecker, Eastern Bluebird, and Hooded, Pine, and Yellow-throated Warblers, and we may even see Eastern Meadowlark.

After lunch, we head to Pearson Metropark to explore the newly-created Metzger Marsh, part of a large wetland restoration project. Common finds include Marsh Wren and Least, Spotted, and Semipalmated Sandpipers. We also network with other guides and experts to monitor the migration, so as activity calls, we follow! Accommodations at Maumee Bay State Park Lodge (B,L,D)
Wed., May 8 :
Kelley's Island & Catawba Island | East Harbor State Park | Evening at Magee Marsh Boardwalk
We begin the day with a ferry trip to Kelley's Island. Kelley's Island offers unique habitats for birding, interesting cultural history, and North America's best example of glacial grooves. After a late lunch we head back to the mainland and bird the under birded areas surrounding Sandusky Bay and Catawba Island. We visit Marblehead and if we're lucky, we may catch the endangered Lakeside Daisy in abundant bloom. We keep our eyes out for Mississippi Kite, as well as other species. While we're here, we make sure to stop at the picturesque Marblehead Lighthouse.

We move on to East Harbor State Park, where we're sure to spot Great Blue Heron in the bays, and forest dwellers like Scarlet Tanager and Red-eyed Vireo along the park's woodland trails. Depending on how productive the day has been, we head back to Magee Marsh Boardwalk for an evening check in; birds are (almost) a guarantee here — we like to check often!
Accommodations at Maumee Bay State Park Lodge (B,L,D)

Thurs., May 9 :
Magee Marsh | Ottawa Marsh | Metzger Marsh
We spend our last day of birding focusing on the Magee Marsh Boardwalk. We start early and leave our options open to pick up any warblers and passerines we haven't seen earlier in the week. Although the boardwalk may be busy, we can hope that another wave of new species arrived overnight. Spot Cerulean, possible Kirtland's, and Blackpoll Warblers; Scarlet Tanager; Willow, Alder, and Least Flycatchers; Eastern Kingbird; and Eastern Wood-pewee. We make quick stops at Ottawa NWR and Metzger Marsh again in hopes of picking up a few more species, then head back to the lodge early for a little downtime (or festival time — your choice). Tonight we enjoy a final dinner together at one of Dan's favorite restaurants, The Beirut, famous for fresh, authentic Lebanese food.
Accommodations at Maumee Bay State Park Lodge (B,L,D)

Fri., May 10 :
Departures
A great week of birding comes to an end. Please make your airline reservations to depart after 12:00 PM. (B)
American Redstart by Robert Hill



Sandhill Cranes by David Kruse



Scarlet Tanager by Robert Hill



Group Birding by Judy Guzy



Bald Eagle by David Kruse



White-breasted Nuthatch



Yellow Warbler



Northern Cardinal by Doug Greenberg



Great Egret by David Kruse



Group at Magee Marsh by Robert Hill



Red-bellied Woodpecker by David Kruse



Tree Swallow by Robert Hill



Black-crowned Night Heron by David Kruse



Eastern Bluebirds by Robert Hill


Cost of the Journey
Cost of the tour is $3190 DBL / $3790 SGL, per person based on double occupancy from Cleveland, Ohio. The cost includes seven nights' accommodation, all meals as noted in the itinerary, last day airport transfer, land and boat transportation during the journey, professional guide services, park and other entrance fees, and miscellaneous program expenses. Not included in the tour cost is round-trip airfare to and from Cleveland, personal expenses such as laundry, telephone, drinks from the bar, and gratuities for luggage handling or other services. Guide gratuities are at your discretion.
Travel Details
Please plan to make air travel plans only after the minimum group size has been met. We will send you a confirmation email as soon as the trip has been confirmed.
Arrival and Departure Airport: Cleveland Hopkins International Airport (CLE)
Arrival Details: Plan to arrive May 3, 2024 no later than 2:00 PM.
Departure Details: Plan May 10, 2024 flights after 12:00 PM. After breakfast, we'll depart the Maumee Bay State Park Lodge and drive a little under two hours to the airport.
Travel Tip: If you want to arrive a day or two early, Cleveland is a great city to explore! The famous Rock & Roll Hall of Fame is located in downtown Cleveland right on the waterfront at Lake Erie. The Cleveland Botanical Garden, Cleveland Museum of Art, and Cleveland Museum of Natural History are all located in the same area east of downtown, which is a short 10 minute ride by taxi or Uber. If you're a baseball fan and the Cleveland Indians are in town, you can go to a ballgame at Progressive Field, which is located right in the downtown area.
Hotel Recommendations: Top Choice: The Hilton Garden Inn Cleveland Airport. Adding a night to our first night tour hotel makes the best use of your added time. If this is your choice, please book here.
Items of Note
Weather and wind direction greatly impact bird migration and which locations offer the best birding for the day. Our goal is to visit all the locations and more during the trip, but days and locations will be arranged to accommodate the weather and local conditions.

Dining is casual at restaurants that feature regional foods, some picnic lunches, and a few restaurants that feature some international flair.

Pace is moderate; full days of birding and walks on sometimes wet, but established roads and trails; a typical walk is half a mile to two miles. You can opt to return to the hotel on several days if you would like a lighter pace.
Browse below for trip reports and species lists from past versions of this and other tours from this destination.
Ohio
May 2017
May 2019
May 2022
May 2023
Western Lake Erie Basin
Dan Donaldson

Dan Donaldson is an accomplished naturalist-birder based in Northeastern Ohio and has been guiding for Naturalist Journeys for nearly 20 years. Dan has developed his skills while working as a naturalist for a local park district for 25 years as well as with his full-time job as director of the local soil and water conservation district. Acustomed to varied audiences from novices to experts, Dan incorporates much more than just identification in his tours and programs. Dan has led tours for The Nature Conservancy, National Parks Conservation, and other tour companies. While now an international guide, his specialization in birding locales ranges from the Great Lakes to coastal destinations ranging from the Maritime Provinces of Canada and Maine, to the Florida Keys.

Other trips with Dan Donaldson

Pat Lueders

Pat Lueders has been leading tours for Naturalist Journeys since 2014 after volunteering as the Field Trip leader and coordinator for St. Louis Audubon for 10 years. She has led tours regularly in the U.S. including Utah, Arizona, Texas, Ohio, Georgia, South Carolina, and New Jersey. Internationally, she has led groups to Central America (Costa Rica, Panama, Belize, Guatemala), South America (Galapagos, Colombia, Ecuador, Guyana, Trinidad & Tobago), and Africa (Kenya & Uganda). For the fall 2023 & winter 2024, she's excited to return to Trinidad and add New Zealand, Jamaica, and Portugal to her itineraries.
When home in St. Louis, she's been the coordinator of the Great Rivers Trumpeter Swan Watch for 12 years, and she conducts Breeding Bird Surveys for the Missouri Department of Conservation and the U.S. Department of Natural Resources.


Other trips with Pat Lueders
Essential Information +
Packing List +
Suggested Reading List +
Useful Links +
Photo credits: Banners: Black-throated Blue Warbler (NJ Stock), Bald Eagle (David Kruse), Cape May Warbler (NJ Stock), Eastern Screech Owl (Greg Smith), Group Birding (NJ Stock), Blackburnian Warbler (NJ Stock), Trumpeter Swan (NJ Stock), Black-thoated Green Warbler (Ruth Guillemette) Thumbnails: Black-and-white Warbler (NJ Stock), Eastern Screech Owl (Robert Hill), Scarlet Tanager (NJ Stock), Hooded Warbler (NJ Stock), Black-billed Cuckoo (NJ Stock), Cerulean Warbler (NJ Stock), Yellow-throated Warbler (NJ Stock), Trumpeter Swan (NJ Stock)