On a global scale, India hosts a dizzying array of endemic birds and fascinating mammals. This biodiversity reaches its peak frenzy in southern India's Western Ghats, often compared to the "Sky Islands" of southeast Arizona as a haven for naturalists seeking world-famous flora and fauna. Join expert guides to explore a scenic archipelago of mountains, part of the Nilgiri Biosphere Reserve. Along the way, delight in stunning landscapes and evocative culture, where colorful day-to-day life unfolds. Southern India's culinary richness is legendary as well!

Our journey features both birds and mammals and we find a number of endemics everywhere we go. In Nagarhole National Park, embark on a boat safari to search for the elusive Leopard, Tiger, and Asian Elephant. Find Nilgiri Marten, Nilgiri Wood Pigeon and the Nilgiri (Black-chinned) Laughingthrush at Ooty, a resort town with lush tea plantations in the blue hills of the Nilgiris. In Rajamalai National Park admire White-bellied Sholakili, Palani Laughingthrush, and Nilgiri Wood Pigeon—just some of the 15 (out of 16) endemic species we should see. Stay two nights inside the Periyar Tiger Reserve, birding with local guides on trails, on the river in a raft, and through the gardens of our jungle lodge. Journey through Thattakad Bird Sanctuary in search of Indian Pitta, Malabar Trogon, Red Spurfowl, and Gray-headed Bulbul, along with Travancore and Indian Flying Squirrel and Slender Loris (with luck!).

And there's more! We're excited to offer an optional pre-tour extension with a flight out to explore the Andaman Islands, full of endemics in lush tropical forest, marshes, and sandy beaches. We stay in one lodge, a convenient and comfortable way to acclimate and enjoy these remote islands, one of Earth's great biological treasures.

Tour Highlights
Discover a host of Asian and Indian endemics in a scenic region rich in biodiversity
Rest comfortably in air-conditioned rooms, enjoying local and international cuisine
Explore Munnar on quiet forest walks, visiting cardamom and spice plantations and looking for endemics like Nilgiri Wood-Pigeon, Nilgiri Flycatcher, Nilgiri Pipit, Black-and-orange Flycatcher, Nilgiri Shortwing, and Indian Blue Robin
Embark on jeep and boat safaris through Nagarhole National Park in search of Leopard, Tiger, Asiatic Elephant, and Smooth Coated Otter, alongside a rich array of birds
Bird Thattakad Bird Sanctuary for Red Spurfowl, Grey Junglefowl, Malabar Parakeet, White Cheeked Barbet, Malabar Grey Hornbill, Mottled Wood Owl, and so many more
Opt for a pre-tour extension to one comfortable lodge in the Andaman Islands, home to an amazing array of high mountain, forest endemic species including the rare Andaman Wood-Pigeon, along with the Andaman Woodpecker and Andaman Shama, Black-naped Oriole, and Forest Wagtail—to mention a few!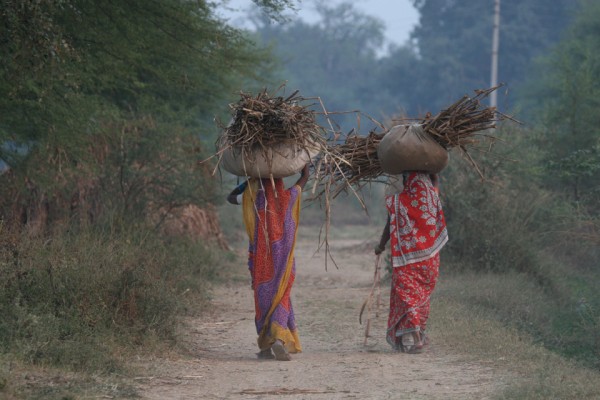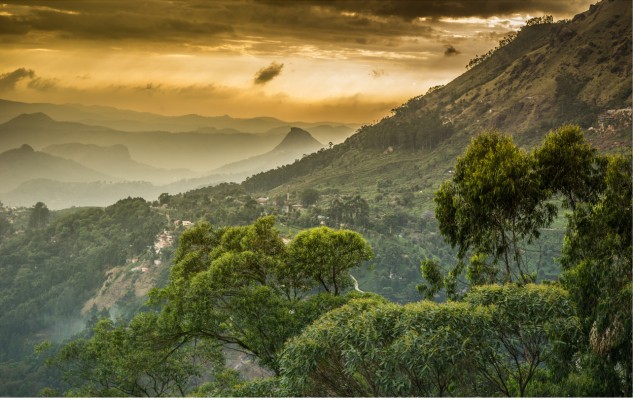 Trip Itinerary
Itineraries are guidelines; variations in itinerary may occur to account for weather, road conditions, closures, etc. and to maximize your experience.
Sat., Nov. 9 Arrive in Bengaluru (Bangalore)
Welcome to India! Our journey begins in Bengaluru, also known as Bangalore, the capital and largest city of the southern Indian state of Karnataka. Located 3,000 feet above sea level on the Deccan Plateau, Bengaluru has a pleasant climate year-round, supporting green spaces and parks worthy of the "Garden City" of India.

When you arrive in the airport's arrival hall after picking up your luggage and passing through customs, look for a driver holding a sign with your name, who takes you to the hotel. Once there, your guide greets you, answers any questions, and lets you know the next morning's breakfast and departure time. Meet your fellow travelers and sample some regional cuisine.
Accommodations at Click Hotel, Bengaluru or similar (D)
Sun., Nov. 10 Bengaluru to Nagarhole Tiger Reserve
This morning, we head for Nagarhole National Park, with a stop at a local vulture sanctuary for a chance to stretch our legs and start birding. Look for Yellow-throated Bulbul, Long-billed/Indian Vulture, Jungle Myna, Coppersmith Barbet, and more.

This is largely a travel day. We arrive in Nagarhole National Park in the late afternoon, in time to enjoy birding around the lodge. If time permits, we start right in with a boat safari to explore the Nagarhole Tiger Reserve. From the boat we expect to get our first views of mega fauna like Indian Gaur and Asian Elephant. We also expect to see some of the endemics like Malabar Gray and Malabar Pied Hornbills. With luck we may even see Great Hornbill or magnificent White-bellied Woodpecker.
Accommodations at Kabini River Lodge (B,L,D)
Mon., Nov. 11 & Tues., Nov. 12 Nagarhole Tiger Reserve
Each day, we enjoy two safaris (by jeep) in Nagarhole Tiger Reserve, located in the foothills of the Western Ghats or Sayhadris in the southwest corner of India. This lush forest is home to a fantastic array of mammals including Bengal Tiger, a sizable population of Asiatic Leopard including a black (melanistic) panther that has been sighted regularly in recent times, Jungle Cat, Indian Wild Dog, Asiatic Jackal, Stripe-necked Mongoose, Ruddy Mongoose, Gaur, Indian Elephant, Sambar, Cheetal, Asiatic Sloth Bear, and even the rare Mouse Deer, and endemic Malabar Giant Squirrel.

The park's colorful range of bird species includes Great Hornbill, Malabar Pied Hornbill, Malabar Trogon, and Red Spurfowl along with ever-present Grey Jungle Fowl, Blue-faced Malkoha, White-bellied Woodpecker, Malabar Gray Hornbill, Malabar Lark, Crested Hawk Eagle, Crested Serpent Eagle, Brown Fish Owl, Spotted Owlet, Jungle Owlet, Little Spiderhunter, Orange-bellied Minivet, Small Minivet, White-bellied Minivet, and more.

We enjoy our stay at a top wildlife lodge nestled on the tranquil Kabini River. The property was once a hunting camp for the colonial wealthy; today it is recognized as a conservation property. The dining area with bar overlooks the river and the cuisine includes both Indian and international dishes and they specialize in tandoori dishes.
Accommodations at Kabini River Lodge (B,L,D)
Wed., Nov. 13 Nagarhole | Ooty
Early this morning, we begin a half-day drive to Ooty. Birding on the way and enjoying a picnic lunch, we move gradually into the lush Kotagiri Hills in the Nilgiris.

The word Nilgiris (once spelled Nilagiris or Neilgherries) is derived from two Sanskrit words: "nilam" meaning blue and "giri" meaning a hill. Thus, the literal meaning is, "Blue Hills." The origin of the name is apparent to anybody who has viewed the hills from a distance, rising majestically and enveloped in a peculiar blue haze that usually shrouds them. The almost 1000-square-mile Nilgiris District forms an integral part of the Western Ghats.

The whole area enjoys a subtropical temperate climate with moderate temperatures (cool in the mornings and pleasant in the day). The natural vegetation of the valley is typically a dense rather low forest with much undergrowth and many epiphytes and mosses. Both tropical and temperate flora occur, vegetation being mostly tropical in character at lower elevations and temperate at higher elevations.

A landmark in the hills of Ooty since 1829, our charming heritage hotel features beautiful lawns and gardens, fine dining, and an evening bonfire. Each well-appointed room has a view. Enjoy the gardens, an elevated outdoor terrace and pool.
Accommodations at The Gem Park (B,L,D)
Thurs., Nov. 14 Ooty
We have a full day to explore the Ooty Plateau. The peaks of the Western Ghats range host a unique form of tropical montane cloud forest known as Shola, a natural matrix of forests and grasslands. The Shola habitat is restricted to the highest elevation zone and is characterized by high rainfall, humidity, and low temperatures relative to lower elevations. A variety of endemic taxa are exclusively found in this habitat. These species often have disjunct distributions across the Western Ghat mountain-tops, which have been likened to "islands" of specific habitat and microclimatic conditions in an "ocean" of surrounding lowland habitat—much like the "Sky Islands" of Arizona.

Out of the 141 endemic plant genera in India, 11 are found in Nilgiris. Endemic fauna that inhabits these forests include the Nilgiri Marten, Nilgiri Wood-Pigeon and the Nilgiri (Black-chinned) Laughingthrush. More common birds also await us like Black-and-orange Flycatcher, Nilgiri Sholakili, Indian Blackbird, Nilgiri Flycatcher, Malabar Whistling-thrush, Malabar Barbet, and Nilgiri Thrush. Other species here include Indian Black Eagle, Vernal Hanging-Parrot, Hill Swallow, Indian Blue Robin, Blue-capped Rock-thrush, Blue-throated Flycatcher, Jerdon's Leafbird, Yellow-browed Bulbul, Square-tailed Black Bulbul, Bar-winged Flycatcher-shrike, Indian Yellow Tit, Bright-green, Large-billed, and Tytler's Leaf-warblers, and sometimes Kashmir Flycatcher.
Accommodations at The Gem Park (B,L,D)
Fri., Nov. 15 Ooty | Mudumalai | Pollachi
Early this morning, we travel a short distance to Mudumalai for an exploratory walk through dry deciduous forest and scrubland where we hope to see the White-bellied Minivet. Other interesting birds include the Red Spurfowl, Brown Fish Owl, Blue-faced Malkoha, White-naped Woodpecker, Malabar Lark, Indian Pygmy Woodpecker, Blue-bearded Bee-eater, Indian Nuthatch, and more.

After morning birding at Mudumalai, settle in for a scenic half-day drive to Pollachi, where we check into our resort, nestled in a coconut grove in the countryside; relax, perhaps have a swim, and enjoy a delicious dinner together at a multi-cuisine restaurant.
Accommodations at Papyrus or Coco Lagoon (B,L,D)
Sat., Nov. 16 Pollachi | Chinnar | Munnar
After breakfast, we depart Pollachi for Chinnar, where we look for roosting Forest Eagle Owl and other dry scrub habitat birds like the Blue-faced Malkoha, Grey-headed Bulbul, Jungle Prinia, and with luck the Yellow-throated Bulbul.

We travel then to Munnar, a town and hill station (cool summer retreat) in the Western Ghats. Stunning views overlook thousands of acres of tea and cinnamon plantations, reaching up into remaining pockets of shola forest. Here we search for the rare Tytler's Leaf Warbler, more common Nilgiri and White-bellied Blue Flycatcher, and Nilgiri Pipit.

Relax at our lodge for the next two nights. Here, beautifully maintained gardens full of flowers offer good birding.
Accommodations at Olive Brook Lodge or similar (B,L,D)
Sun., Nov. 17 Munnar
We are up and out very early this morning to visit the Eravikulam or Rajamalai National Park. If the park is shut, (sometimes the authorities shut the park in short notice due to breeding movement of the Nilgiri Tahr), we drive to other areas looking for the White-bellied Sholakili, Palani Laughingthrush, Nilgiri Wood-Pigeon, and other key birds.

The Rajamalai Hills in Munnar are part of the Western Ghat Biosphere Reserve, in the northern part of the Southern Western Ghats, an area known as High Ranges. The scenic landscape of High Ranges encompasses the widest and highest reaches of the Western Ghats in Kerala. A variety of habitats include high elevation montane-forests and grasslands, humid and high elevation forests, humid mid-elevation and humid low elevation evergreen forests in the windward side and dry forests in the Anjanad Valley.

The High Ranges are rich in avian diversity with more than 300 species of birds including 15 of 16 Western Ghat endemics. Being part of the "sky-islands," the shola forests in the hills are home to unique endemic species that are yet being researched and documented.

After a full day's birding we return to our comfortable lodge.
Accommodations at Olive Brook Lodge or similar (B,L,D)
Mon., Nov. 18 Munnar | Periyar
After breakfast, we head out and down the mountains to our stay for the next two nights in the Periyar Tiger Reserve, staying in a unique forest lodge inside the tiger reserve. Late-morning birding around the lodge is followed by a relaxing lunch.

In the afternoon, we visit the Periyar Tiger Reserve on foot, exploring the forest with the local birding guide searching for the sometimes difficult to find Wayanad Laughingthrush, Rufous Babbler, Indian Spinetail, Malabar Trogon, Heart-spotted Woodpecker, and other interesting species.

Our elegant lodge near the Periyar Tiger Reserve offers a swimming pool, lovely gardens, quiet rooms, fine dining, and a spa where you can book one of the therapies that Kerala is famous for. Rooms are creatively inspired by dwellings of the native Manan tribe. Chefs take great pride in locally sourced foods, including their own organic gardens.
Accommodations in The Spice Village (B,L,D)
Tues., Nov. 19 Periyar
Today we start birding from the lodge and then drive into the sanctuary; gradually we cross the river on a bamboo raft. Once on the other side, we explore on foot until midday, looking for special local species including Srilanka Bay Owl, Black Baza, Brown-cheeked Fulvetta, Bay Woodpecker, Greater Flameback, Grey-fronted Green Pigeon, Besra, Vernal Hanging-Parrot, Brown Fish Owl, White-bellied Treepie, Forest Wagtail, Little Spiderhunter, Loten's Sunbird, and Yellow-browed Bulbul.

In the afternoon we may take a boat ride and from the boat we hope to see Asian Elephant, Gaur, and with some luck, Dhole, also known as Indian Wild Dog.

Return for a relaxing afternoon at the lodge, resting, wandering the gardens, taking a plunge in the pool, or reading in the quiet living room.
Accommodations at The Spice Village (B,L,D)
Wed., Nov. 20 Periyar | Thattekad
We depart early this morning for a half-day drive to Thattekad with birding stops enroute. Once we arrive and settle in, birding is available right outside the door. Our lodge is located on the banks of the river, and from the lodge grounds we start looking for the local garden birds.

Later this afternoon, we explore the Thattekad sanctuary looking for Mottled Wood Owl, Ceylon Bay Owl, Brown Fish Owl, Spot-bellied Eagle Owl, White-bellied Treepie, Rufous Babbler, Crimson-backed Sunbird, White-bellied Blue Flycatcher, Wayanad Laughing Thrush, Malabar Parakeet, and Malabar Grey Hornbill. We should also find Red Spurfowl, Grey Jungle Fowl, Indian Pitta, Black-throated Munia, and the Grey-headed Fishing Eagle, Great-eared Nightjar, Jerdon's Nightjar, Indian Nightjar, and even the Savanna Nightjar. Local mammals include Slender Loris (if we are lucky to find this elusive species!), Travancore Flying Squirrel, Indian Flying Squirrel, and Asian Elephant.

Our home for the next three nights is the epitome of calm. Resembling a stately old colonial bungalow, the rooms are large with furniture handcrafted on site, following old traditions. Sitting on two acres of lush garden on the banks of the Periyar River, with an infinity pool, this intimate setting (only 5 rooms) features Kerala's rich cuisine.
Accommodations in Windermere Riverhouse (B,L,D)
Thurs., Nov. 21 & Fri., Nov. 22 Thattekad
Spend two full days birding in Thattekad with early morning starts, a break for breakfast followed by birding until early lunch. After lunch, birding commences after a break and ends by dusk. In addition to birds, you may also be lucky to see the rare Slender Loris (if you are happy to stay back until it is dark) and a few other mammals.

Thattekkad Bird Sanctuary is the first bird sanctuary in Kerala and is a haven for nature lovers and bird watchers with a wide variety of flora and fauna. Well-known ornithologist Dr. Salim Ali recognized the species richness of this sanctuary during his survey in 1933 in which found about 167 species of birds, now upgraded to 284 species. A total of 39 species of mammals have also been identified at the sanctuary, from elephant to rats, mongoose to otter.

Enjoy two nights of fine dining, including a celebratory dinner on the last night of our amazing tour of southern India!
Accommodations in Windermere River House (B,L,D)
Sat., Nov. 23 Thattekad | Kochi | Fly Out
After breakfast today, we depart for the Cochin International Airport (COK) in Kochi. We have a two-hour drive and then you need time for check-in. Please plan flights to depart after 5:00 PM; if you see a good time slightly ahead of that, please check with us before booking. (B)
Andaman Islands Pre-Tour Extension
Itineraries are guidelines; variations in itinerary may occur to account for weather, road conditions, closures, etc. and to maximize your experience.
Mon., Nov. 4 :
Arrive in Kolkata
Fly out to the Andaman Islands while you are in India and in range! This stunning archipelago is full of endemics, and a really desirable place for birders to visit. It has lush forests, and we stay at one lodge, so it's just a really wonderful pre-trip. Note that the arrival airport is different from that of the main tour; you catch up with the main tour in Bangalore.

Arrive in Kolkata at your leisure today. We offer an afternoon birding outing today for those arriving in time. Highlights include Indian Pitta, Hooded Pitta, Blue-throated Blue Flycatcher, Lesser Cuckoo, Brown-breasted Flycatcher, Rufous Woodpecker, Large-tailed Nightjar, Orange-headed Thrush, Large-billed Leaf Warbler, and possible Chestnut-winged Cuckoo.
Accommodations in Kolkata
Tues., Nov. 5:
Flight to Port Blair, Andaman Islands
With an early morning start, drive to the Kolkata airport and connect to our flight to Port Blair and the Andaman Islands. Depending on the flight arrival time, we plan some leisurely birding en route to our overnight stay at Chidiya Tapu. This is a small coastal rainforest at the southernmost tip of the island. Tonight, we have our first taste of night-birding as we search for some of the endemic owls, including Andaman Hawk Owl and Andaman Scops Owl & with luck the Walden's Scops Owl.

Located just over 1000 miles off the east coast of India, surrounded by the waters of the Bay of Bengal, are 575 islands and islets that make up the Andamans. The Andaman Islands archipelago are in fact the camel backs of submerged mountain ranges projecting above sea level running north to south between the Burmese Arakan Yoma range in the north and of the Indonesian Archipelago in the south and the Nicobars.

These are volcanic islands (the Andaman Islands are home to the only active volcano in the country) with rich, fertile soil. They are home to tropical rainforests, towering Mahua trees on beaches and dense mangroves where forest meets water. The water itself is sparkling emerald and clear, with temperatures of about 82°F, lending itself perfectly to its coral reefs and sea grass beds. In short, what you have is a tropical island paradise, made to trek, birdwatch, snorkel, and enjoy endless beach days.

Chidiya Tapu is at the southernmost tip of South Andaman Island. Surrounded by the sea on three sides, this little peninsula is not too far from the city but cut off from the busy city vibes and is set in a laid-back scenic beach area.
Accommodations in Big Tree Resort or similar (B,L,D)
Wed., Nov. 6:
Chidiya Tapu
With a day to explore we visit various sites around Chidiya Tapu, such as the trails inside the biological park and at Bada Baalu Beach. Birds to expect include both Andaman and Crested Serpent Eagles, Pacific Reef Egret, Andaman Treepie, Andaman Drongo, Andaman Green Pigeon, Freckle-breasted Woodpecker, Long-tailed Parakeet, Collared Kingfisher, White-headed Starling and White-breasted Woodswallow.
Accommodations in Big Tree Resort or similar (B,L,D)
Thurs., Nov. 7 & Fri., Nov. 8:
Mount Harriet National Park
For the next two days, we bird in three to four different locations, exploring different habitats. Prime among these is the evergreen and semi-evergreen forest of Mount Harriet National Park. Almost all the endemics of the island occur here, although the dense habitat means that many are easier to see elsewhere. We hope to see the rare Andaman Wood Pigeon, along with the Andaman Woodpecker and Andaman Shama, Black-naped Oriole, and Forest Wagtail. Night birding is important here and brings several endemic owls, including Andaman and Hume's Hawk Owls, and Andaman Scops Owl, as well as Andaman Nightjar.

We are of course never far from the sea and visit several wetland and mangrove areas such as Shoal Bay, Sippighat, and Ograbraij. As well as more of the endemics, White-bellied Sea Eagle, Long-toed Stint, Red-necked Stint, Broad-billed Sandpiper, Dusky Warbler, Oriental Reed Warbler, Rusty-rumped (Pallas's Grasshopper Warbler), Red-throated Pipit, and Eastern Yellow Wagtail are all possible.
Accommodations in Big Tree Resort or similar (B,L,D)
Sat., Nov. 9:
Port Blair | Transfer via Chennai to Bengaluru
After a morning of birding, drive to the airport for an afternoon flight to Chennai, then on to Bengaluru. On arrival, join the rest of the group at a nearby hotel for an overnight stay. The main tour begins the next day.
Accommodations in Click Hotel, Bengaluru (B,L,D)

Great Hornbill



Tiger family, Avijit Sarkhel



Indian Rhinocerous, Cuatrok77 via Creative Commons



White-bellied Woodpecker



Male Indian Elephant, Nagarhole NP



Crested Serpent-Eagle



Malabar Gray Hornbill



Western Ghat Mountains



Malabar Giant Squirrel



Gray-headed Canary-Flycatcher



Red Spurfowl



Sambhar Deer



Birding, Naturalist Journeys Stock



Chital Spotted Deer, Narca Moore-Craig



Stripe-throated Yuhina, Narca Moore-Craig



White-collared Thrush, Naturalist Journeys Stock



Red-naped Ibis, Naturalist Journeys Stock



Horned Lark, Naturalist Journeys Stock



Dusky Eagle-Owl by J.M.Garg via Creative Commons



Blue-bearded Bee-eater by Udayagashe via Wikimedia Commons



Black-necked Stork by Dr. Raju Kasambe via Creative Commons



Barasingha by Davidvraju via Wikimedia Commons



Indian Hog Deer by Prachanart Viriyarak via Creative Commons


Cost of the Journey
Cost of the journey is $TBD DBL / $TBD SGL, per person, based on double occupancy, from Bangalore departing Kochi.
Cost includes all accommodations; all meals as stated in the itinerary; group airport transfers; ground transportation; professional guide services; park, preserve, and other activity fees; and miscellaneous program expenses.
Tour price does not include: roundtrip airfare to Bangalore and from Kochi, or items of a personal nature such as laundry, porterage, telephone charges, or alcoholic beverages. Cost of the Andaman Islands extension is $TBD DBL / $TBD SGL. The internal flights are not included in this cost and will be added to your bill ($tbd).
Travel Details
Please plan to make air travel plans only after the minimum group size has been met. We will send you a confirmation email as soon as the trip has been confirmed.
Arrival airport for the main tour: Kempegowda International Airport Bengaluru (BLR).
Departure airport: Cochin International Airport (COK), also called Kochi Airport as it has domestic and international terminals.
Arrival airport for the Andaman Islands pre-tour extension: Kolkata Netaji Subhash Chandra Bose International (CCU).
Pre-extension Arrivals: At leisure on November 4, 2024.
Main Tour Arrivals: At leisure on November 9, 2023. Dinner is included this night, so if you would like to enjoy dinner with the group, please plan to arrive by mid-afternoon.
Departures: After 5:00 PM on November 22, 2023. Please check all flight times with us before booking. Naturalist Journeys offers you the service of our travel agent, Willamette Travel, to help you book flights. If you wish to extend your time in India, our Indian operator is happy to make suggestions.
TRAVEL TIP! If you arrive early, or need a night to transition at the end, our operator can book rooms for you near the arriving or departing airports. For a flight this far, we do always recommend coming one night early if possible, to rest up from your flight. If your flight arrives at dawn, this is in effect a night early. Please remember if so, that you need to book the night before to be able to get into a room (normal check in at hotels is 2-4 PM) so keep that in mind when you make a request.
VISAS: A Visa will be required for India. www.indianembassyusa.gov.in Visas are typically applied for 60-90 days ahead of travel, this is an electronic visa. If you want assist, we recommend www.joinsherpa.com, a company that simplifies the process and gives good service. Final pre-departure materials will be sent to you closer to your trip.
Browse below for trip reports and species lists from past versions of this and other tours from this destination.
India
January 2006
March 2012
January 2020
Avijit Sarkhel - India and Bhutan Expert

Avijit (Avi) Sarkhel lives in New Delhi in Northern India & runs a travel company for inbound tours to the Indian Sub-continent. Avi (as most people call him) has been designing and leading wildlife and birding tours for the last two decades all over the sub-continent. He has lead tours with a number of well-known tour operators from all over the World. Avi enjoys meeting people and showing them his country and its wildlife and nature. He is concerned about the well-being of his co-travelers, enjoys having a laugh with them
and is always ready to address their concerns while on tour.

Avi is well-versed with the forests of the sub-continent, he has traveled all over the country, seen almost all of the birds and most of the mammals and is keen to learn more. He believes that there is a lot to learn about the wildlife of the areas that he travels to and enjoys learning from his guests.

Photo credit: Vana Safaris

Other trips with Avijit Sarkhel - India and Bhutan Expert

Peg Abbott

Peg Abbott is the owner and lead guide of Naturalist Journeys, LLC. She has been designing, guiding, and organizing natural history tours for more than 25 years, working for the National Audubon Society and other organizations before launching Naturalist Journeys, LLC in 1998. Her work has taken her from Alaska to Africa and Argentina, as well as many other locations around the world. She has conducted research on several bird and mammal species and keeps a close interest in Yellowstone and Mexican wolf reintroduction projects. Her interests include all aspects of natural history and geology. After 20 years in and around the Yellowstone area, Peg relocated in 2003 to the birding mecca of Portal, AZ.

Photo credit: Carol Simon

Other trips with Peg Abbott
Essential Information +
Pace & Protocols +
Packing List +
Suggested Reading List +
Useful Links +
Photo credits: Banners: Bengal Tiger (NJ Stock), Indochinese Roller (NJ Stock), One-Horned Rhino in Kaziranga NP (Diganta Talukdar via Creative Commons), Birders (NJ Stock), Sloth Bear (NJ Stock), Sunrise at Kanha Tiger Reserve (NJ Stock), Spot-billed Pelican (NJ Stock), Bengal Tiger (NJ Stock), Sultan Tit (NJ Stock) Tour Highlights Galleries: One-horned Rhino, Naturalist Journeys Stock; Siberian Rubythroat, Avijit Sarkhel; Peacock, Naturalist Journeys Stock; Black-footed Gray Langur, Naturalist Journeys Stock; Women Walking, Naturalist Journeys Stock; Western Ghats Mountains, Naturalist Journeys Stock