Explore wildlife habitats with Birding editor Ted Floyd, including high plains prairie, pinon juniper woodland, cottonwood groves, riparian zones, grasslands and wetlands across the ranch. Observe the ranch's conservation herd of bison alongside elk, coyotes, antelope, porcupines, swift fox, prairie dog towns, deer, birds of prey and more. Enjoy the opportunity to access over 100,000 acres of a Nature Conservancy protected ranch, learn about the Ranchlands mission, and experience nature more brilliantly than ever with binoculars and scopes provided by Swarovski Optik.
Tour Highlights
UNPLUG! Be inspired as you bird—this remote location gives a sense of unlimited space and quiet, so rare in today's world
Visit wildlife refuges to find Western Grebe, White-faced Ibis, Cinnamon Teal, Yellow-headed Blackbird, Virginia Rail, and Black-crowned Night-Heron
See Great Horned Owl young learn about life in the grand cottonwood trees that surround the ranch and look for Elk with their young in the sage
Discover Common Nighthawk display at dusk, listen to a chorus of Coyote song, then marvel at stars so brilliant in the dark skies
Relax and enjoy an optional, gentle horseback ride with stunning views; enjoy western meals, perhaps some music and fun
Find six possible woodpecker species, and learn to identify western flycatchers
Study bird behavior in detail and learn about caching by resident Pinyon Jay, a fascinating lifestyle!
Search for rare Black Swift American Dipper in the rushing stream that flows from it
Find nesting Mountain Bluebird, Mountain Chickadee, Sage Thrasher, Sage Sparrow, Western Tanager, and western warblers
Wake to the calls of Western Meadowlark before learning more about ranch history and daily ranch life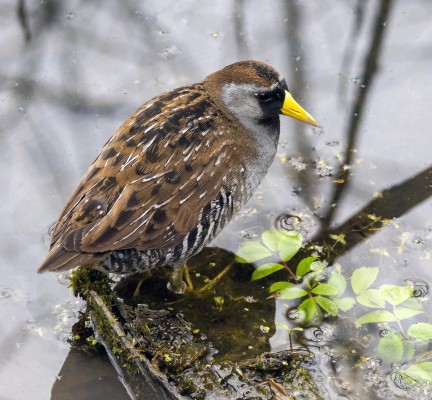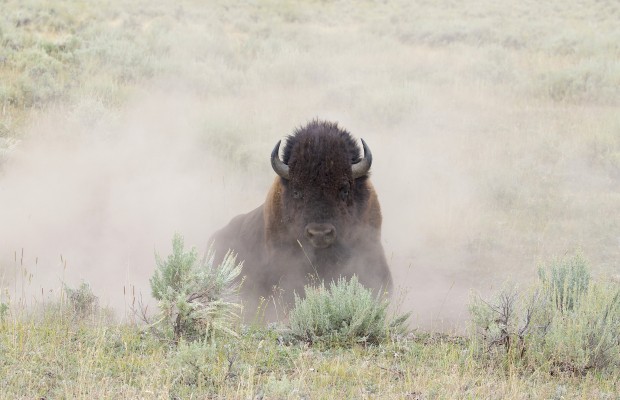 Browse below for trip reports and species lists from past versions of this and other tours from this destination.
Photo credits: Banner: Riding at Zapata Ranch by Lynn Tennefoss; Bison by Jerry Meislik; Panorama by Jerry Meislik; Aspens by Sandy Sorkin; Great Sand Dunes by Lynn Tennefoss; Mountain Bluebird, by Greg Smith; Coyote, by Greg Smith; Bald Eagle, by Greg Smith; Sora, by Doug Greenberg; Merlin, by Greg Smith; Bison, by Greg Smith; Golden Eagle, by Greg Smith; Northern Harrier, by Greg Smith; Pronghorn, by Greg Smith; Western Scrub Jay, by Sandy Sorkin; Lewis's Woodpecker by Sandy Sorkin; American Dipper, by Ted Floyd; Bullock's Oriole, by Greg Smith; American Kestrel, by Greg Smith; Golden Eagle perched, by Greg Smith; Zapata Ranch Elk, by Wes Larson; Western Meadowlark, by Hugh Simmons; Western Bluebird, by Greg Smith; Zapata Ranch Hawk, by Wes Larson; Zapata Ranch Coyote pups, by Wes Larson; Horse riding in the sand dunes, by Peg Abbott.