Go north for your next adventure! Our Iceland birding tour is also an incredible chance to experience geysers, grand waterfalls, wildflowers, glaciers, mountains, and seacoasts. Iceland is a natural crossroads for species of Europe and North America, and while typical for an island the species count is not high, the quality of views and mix of species makes for a delightful holiday. We have chosen to circumnavigate the island to include as much of Iceland's diversity in both species and locations but we still have a well-paced journey with three nights in one of the hotels, two nights in two of our hotels, and two single night stays to break up long travel distances. We drive between our locations, savoring Iceland's iconic landscapes—a mix of wild terrain and picturesque farms, home to grazing sheep and unique Icelandic horses.

Lying in the productive waters of the North Atlantic Ocean, this stunning island country of Iceland has long beckoned to travelers and birdwatchers alike. This is where ancient Nordic history and sagas come to life; it's easy to immerse yourself in dramatic green vistas, glaciers, waterfalls, lava fields, and dramatic mountain ranges. The birds of Iceland are intriguing, home to northern specialties like Rock Ptarmigan and Snow Bunting and boasting thousands of breeding Atlantic Puffin, Razorbill, Thick-billed Murre, other seabirds, and waterfowl. We watch for powerfully-flying Gyrfalcon that hunt over nesting colonies—Iceland's national bird.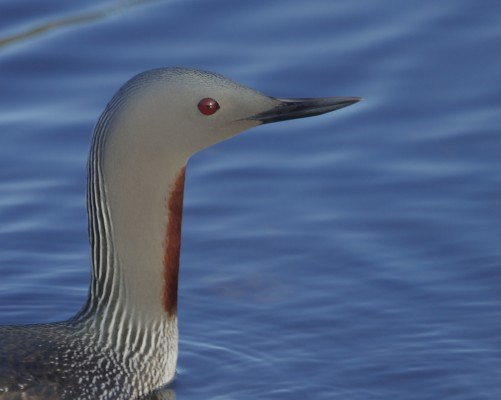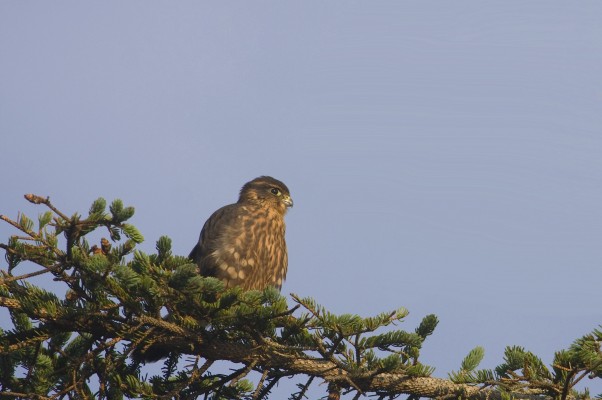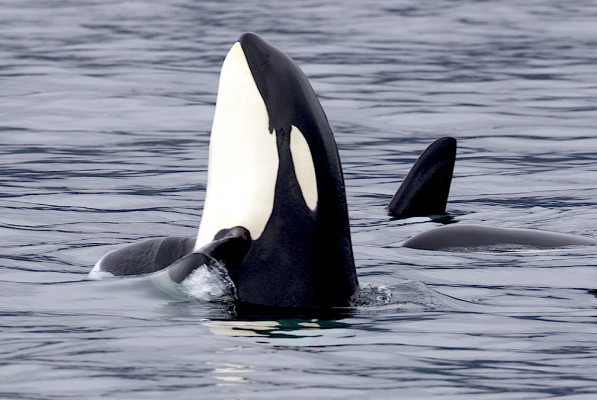 Tour Highlights
Spend two days exploring the Snæfellsnes Peninsula, taking in dramatic scenery and bountiful nesting colonies
Bird Lake Myvatn, one of the most important breeding locations for waterfowl in all of Europe
Visit Hrísey Island and walk the trails, on the lookout for Black-tailed Godwit, Snow Bunting, Meadow Pipit, and Rock Ptarmigan
Ferry to the Hafnarholmi Island one of the best places in Iceland to observe Atlantic Puffin. Northern Fulmar and Black-legged Kittiwake also breed on the island.
Bird the otherworldly setting of glaciers and glacier moraine for species such as Whimbrel and Dunlin. Here we may also encounter breeding pairs of Great Skua, Northern Wheatear and Red-throated Diver.
Macro photographers will delight in exploring the lava fields, home to some of the most stunning vegetation on the island, including 130 species of plants, including many ferns and specialty orchids.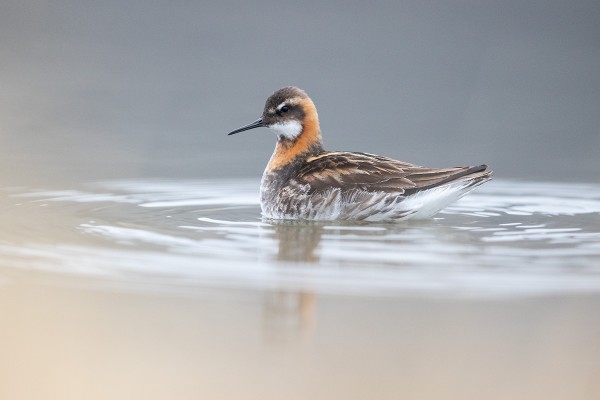 Trip Itinerary
Itineraries are guidelines; variations in itinerary may occur to account for weather, road conditions, closures, etc. and to maximize your experience.
Sat., June 8 :
Arrivals & Snæfellsnes Peninsula
Welcome to Iceland! Please plan to arrive early this morning at Iceland's Keflavik International Airport (KEF), just 30 miles southwest of Reykjavik. Once we have all assembled, we stop in Keflavik for a welcome breakfast where we get to know our guide and fellow travelers. It's going to be a fun 10 days!

Then, off we go, passing by Reykjavik, Iceland's capital, en route to the stunning Hvalfjörõur Fjord and Borgarnes, an historic settlement. We, of course, bird along the way, making time to stop for birds and scenery. Have your binoculars and cameras ready. We keep our eyes peeled for Redwing and White Wagtail, and along the coast we look for Lesser and Glaucous Black-backed Gulls and shorebirds.

Iceland's volcanic topography is impressive; even as we drive away from the airport, we work our way through immense lava fields, covered in brilliant mosses. We make our way to Snæfellsnes Peninsula on the far western side of the island, where we spend the next two nights.
Accommodations at Hotel Langaholt (B,L,D)
Sun., June 9 :
Snæfellsnes Peninsula
We spend the day exploring the 60 mile-long Snæfellsnes Peninsula, which is home to dramatic sea cliffs, beautiful fjords, beaches, and striking volcanic peaks. Today we visit massive seabird nesting colonies, where we watch for nesting Common and Thick-billed Murres and Black-legged Kittiwake. In addition to coastal headlands and cliffs, wetlands and shallow ponds of the peninsula host Red-throated Loon, Whooper Swan, Arctic Tern, Black-headed Gull, and shorebirds such as Red-necked Phalarope and Common Redshank.

From ocean lookouts, we keep our eyes peeled for cetaceans—including Humpback Whales! As we round the peninsula, if conditions are right, we hope to have grand views of the Snæfellsjökull icecap, a 700,000 year old glacier capped volcano.

If we have time this afternoon, we take a walk through the lava fields. We also witness the stunning sea cliffs and watch for breeding birds like Thick-billed Murre. Did you know? Lava fields here are home to some of the most stunning vegetation on the island. Approximately 130 species of plants nestle in here, including many ferns and some specialty orchids. Macro photographers can delight in the botany show today.
Accommodations at Hotel Langaholt (B,L,D)
Mon., June 10 :
Scenic Drive to Akureyri
We depart the peninsula today, traveling east across the northern part of the island to Akureyri on Eyjafjöfõur Fjord. The city of Akureyri, amass with colorful buildings and home to a beautiful and colorful town center, is on the inner-most western shore of the fjord and often hosts cruise ships; this is Iceland's second largest city, population 19,000.

Our drive takes most of the day, but we stop often for photos and to bird, of course. Roadside ponds and wetlands and the barren uplands offer us good birding opportunities; watch for Graylag, Pink-footed Goose, and breeding shorebirds that should include Dunlin in bright plumage.

Once in Akureyri we take an afternoon walk through its main woodland park where we can expect to encounter most of Iceland's forest breeding passerines: Redwing, Blackbird, Fieldfare, Redpoll, and Wren.
Accommodations at Hotel Rauðaskriða (B,L,D)
Tue., June 11 :
Lake Mývatn & Breeding Waterfowl
For birders, spending the day at Lake Mývatn (translates to Midge Lake) is a real highlight. The lake is located in the Northwest quadrant of the island and is famous for its flora, fauna, and heated lagoon. The lake is located at the western edge of a volcanic zone that crosses the island; Lake Mývatn was formed over 2,300 years ago when a lava flow dammed a river. This shallow lake and the Laxá River are considered two of the most important waterfowl breeding locations in all of Europe.

Barrow's Goldeneye, Greater Scaup, and Gadwall mingle here with Tufted Duck, Common Scoter, and Long-tailed Duck, as well as Horned Grebe, Eurasian Teal, Red-necked Phalarope, Common Loon, and plentiful other waterfowl and wetland species. Summer is breeding season and we are on the lookout for tiny and adorable chicks! We also work the river looking for stunning Harlequin Duck feeding in rapid waters, and we keep our eyes peeled for predators: Merlin, Gyrfalcon, and Short-eared Owl.

Wildflowers are also abundant here, with many wetland species in prime bloom.
Accommodations at Hotel Rauðaskriða (B,LD)
Wed., June 12 :
Arctic Tundra Birding
Today we go to the town of Húsavík and then further east along the north coast to an area called Melrakkaslétta, the northernmost part of Iceland's mainland. This flat and vast landscape is as close to true Arctic tundra habitat as can be found in Iceland, although it lies just south of the Arctic circle. Its main features are numerous lakes and ponds where loons, ducks, and shorebirds come to breed during the short northern summer. One of the highlights of the day is a walk out to Rauðinúpur sea stacks with its colony of nesting Northern Gannet, one of the most majestic of the North Atlantic seabirds. There are also a few pairs of Gyrfalcons nesting in the areas we pass through today and with luck we may come across one of those magnificent Arctic falcons.
Accommodations at Hotel Rauðaskriða (B,LD)
Thurs., June 13 :
Hafnarhólmi Puffin Colony
After breakfast we continue our eastward journey and pass through the town of Egilsstaðir, the largest settlement in east Iceland. From there we venture even further east to the village of Bakkagerði in Borgarfjörður fjord where we visit the small island of Hafnarhólmi, one of the best places in Iceland to observe Atlantic Puffin. Black-legged Kittiwake also breed on the island and a few pairs of Northern Fulmar. Black Guillemot can be spotted low on the cliffs or on the sea around the island. BirdLife Iceland, the country's only bird conservation society, is the majority owner of Hafnarhólmi bird reserve; stairs and viewing platforms make it a safe and enjoyable birdwatching place for both people and birds.

After our detour to Borgarfjörður eystri we continue through the glacier carved landscape of the eastern fjords. Our final destination today is the small village of Breiðdalsvík where we spend the night.
Accommodations at Hotel Breiðdalsvík (B,L,D)
Fri., June 14 :
Towards Vatnajökull, Iceland's Largest Glacier
Our adventure continues as we navigate the winding road through the eastern fjords. We visit the wetland area at Djúpivogur where we can expect to encounter Red-throated Loon, Shelduck, Tufted Duck, and possibly Northern Shoveler. Shorebirds, such as Black-tailed Godwit, also frequent the ponds where birdwatching blinds have been built.

The road from Djúpivogur to Lón goes by a rugged coastline where groups of Common Scoter can be seen riding the waves. Other "black ducks" are sometimes mixed with them, such as Velvet Scoter and Surf Scoter. The Lón lagoon is a primary staging area for migrating Whooper Swan and groups of them are still present in mid-June. The town of Höfn is our next stop and now we are in the vicinity of Vatnajökull glacier, Iceland's largest icecap. The scenery is stunning, and we pass a number of outlet glaciers on our way to Hali country hotel, where we spend the next two nights.
Accommodations at Hotel Hali (B,L,D)
Sat., June 15 :
Glacier & Ice Lagoons
Our morning starts at the Jökulsárlón glacial lagoon. This massive lagoon was formed as the Breiðarmerkurjökull started retreating in the 1930s. Icebergs that calve from the glacier float around in the lagoon until they are small enough to pass through the short river channel that separates the lagoon from the ocean. The channel is teaming with life and a fishing ground for Arctic Tern and several gull species. This is a good time to spot Iceland Gull and possibly the more elusive Sabine's Gull. Parasitic Jaeger is also present and chases terns and gulls that have caught fish.

We encounter many groups of Barnacle Goose as we drive along gravel tracks to smaller glacier lagoons and we look for breeding Northern Wheatear on rocky slopes. Many of the smaller ponds we pass have a breeding pair of Red-throated Diver and these are also breeding grounds of Great Skua. The drier tundra holds Whimbrel and the wetter areas have Dunlin. Seeing such shorebirds, along with other common Iceland breeding birds, in the otherworldly setting of glaciers and glacier moraine is a unique experience.
Accommodations at Hotel Hali (B,L,D)
Sun., June 16 :
The South Coast
Today is our last full day of birding as we continue driving west. We make frequent stops along the way, including at the black sand beaches near the town of Vík on the south coast. We drive out to Dyrhólaey headland, which has a small breeding population of Atlantic Puffin. We then walk the woodland trails of Skógar in the hope of catching a glimpse of some rare breeding passerines, such as Siskin and Crossbill. The day then ends in the town of Hella, where we can relax in the outdoor hot tubs and sauna at Stracta hotel.
Accommodations at Stracta Hotel (B,L,D)

Mon., June 17 :
Return to Keflavík & Departures
We say goodbye to Iceland and its lovely people and landscapes today, making our way back to Reykjavík and on to the airport. But we do make time to bird along the way. We plan to be in Reykjavík by noonish to give everyone a chance to shop, explore the city and have a final lunch together before making our way to the airport in the afternoon. Some may want to stay on a few days to explore this northern city. (B,L)
Cost of the Journey
Cost of the Journey is $6690 DBL / $7540 SGL, based on double occupancy, per person.

Cost includes departure airport transfers, 9 nights' accommodations, all meals from dinner Day One through breakfast Day 10, professional guide services, park and preserve entrance fees, and miscellaneous program expenses. Cost does not include airfare to and from your home to Keflavik, Iceland, or items of a personal nature, such as drinks from the bar, telephone, and local guide gratuities (at your discretion, we will give some guidelines).
Travel Details
Please plan to make air travel plans only after the minimum group size has been met. We will send you a confirmation email as soon as the trip has been confirmed.
Please plan to arrive at Keflavik International Airport (KEF) no later than early morning on June 8. Many flights arrive between 4:00 and 6:00 AM. If you see a flight that arrives later than 7:00 AM, please check with us before booking. If you'd like a gentler arrival, we encourage you to arrive a day or two early (at your own cost). Keflavik is small and has convenient airport hotels; Reykjavik has lovely restaurants and a downtown area that's pleasant to walk around and explore at your leisure. Please plan departures after 4:00 PM on June 17.

Travel Authorization Required: Iceland is one of thirty European countries that, beginning in 2024, now require visitors from more than 60 visa-free countries (including the U.S.) to get a (quick and painless online) travel authorization through the European Travel Information and Authorization System (ETIAS) website.
Browse below for trip reports and species lists from past versions of this and other tours from this destination.
Iceland
June 2021
June 2022
June 2023
Kent Skaggs

Kent was born and raised in Nebraska and this is where he developed his passion for birds and nature in general. He worked 20 years at Audubon's Rowe Sanctuary where he helped countless visitors experience the annual spring staging of Sandhill Cranes along the Platte River in south-central Nebraska. While at Rowe, he conducted bird surveys on the sanctuary and coordinated and led birding field trips for the annual Audubon Nebraska Crane Festival. He also spent three seasons leading tours to see displaying Greater Prairie-Chickens and Sharp-tailed Grouse for Calamus Outfitters in the Nebraska Sandhills. Kent and his partner Kathy currently reside in southwest Virginia.

Other trips with Kent Skaggs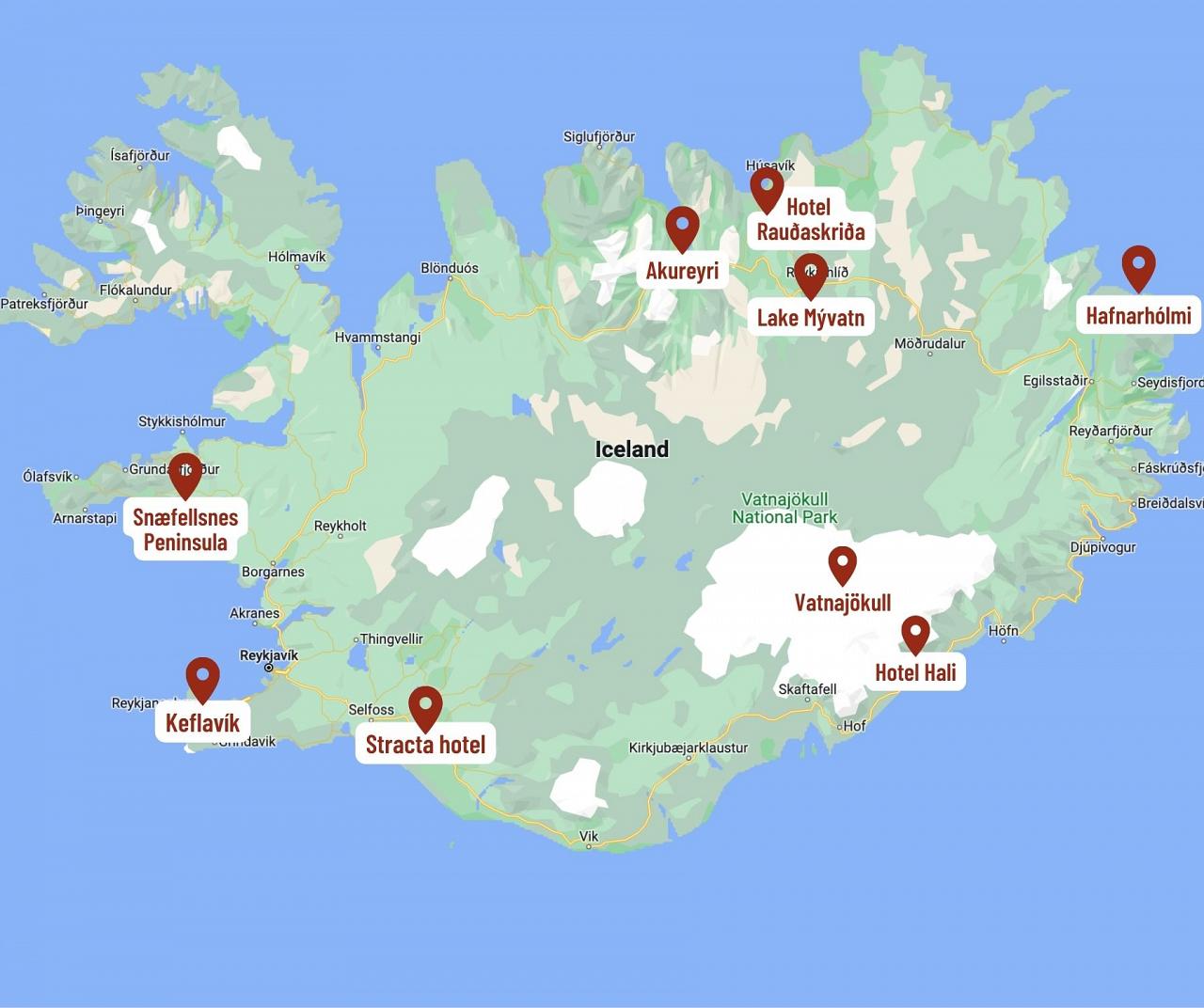 Essential Information +
Pace & Protocols +
Packing List +
Suggested Reading List +
Useful Links +
Photo credits: Banner: Atlantic Puffin by Greg Smith; Red-throated Loon by Greg Smith; Juvenile Gyrafalcon by Peg Abbott; Merlin by Greg Smith; Orca by Greg Smith; Golden Plover, by Daniel Bergmann; Jokulsarlon, by Daniel Bergmann; Myvatn, by Daniel Bergmann; Red-necked Phalarope, by Daniel Bergmann; Black-tailed Godwit, by Daniel Bergmann; Puffin, by Daniel Bergmann; Common Eider, by Daniel Bergmann; Gyrfalcon, by Daniel Bergmann; Harbour Seal, by Daniel Bergmann; Red-throated Loon, by Daniel Bergmann; Red-necked Phalarope, by Daniel Bergmann; Snow Bunting, by Daniel Bergmann; Barnacle Geese, by Daniel Bergmann; Snaefellsnes, by Daniel Bergmann; Puffin, by Daniel Bergmann; Myvatn, by Daniel Bergmann; Purple Sandpiper, by Daniel Bergmann; Short-eared Owl, by Daniel Bergmann; Black Guillemot, by Daniel Bergmann; Common Eider, by Daniel Bergmann; Godafoos, by Daniel Bergmann; Jokulsarlon, by Daniel Bergmann; Puffin, by Daniel Bergmann; Short-eared Owl, by Daniel Bergmann; Snow Bunting, by Daniel Bergmann;