Marvel at the dramatic mountains, fjords, glaciers and icebergs of Western Greenland and spot myriad whale, wildlife and bird species in Arctic Canada the only way to see them: by boat! This glorious cruise takes us on a glittering journey among icebergs at Ilulissat Icefjord, a UNESCO World Heritage Site, the calving ground for many icebergs of the North Atlantic. We spend five days enjoying sightings of Narwhal, Beluga and Bowhead whales in Lancaster Sound, one of Canada's newest Marine Conservation Areas, where we also hope to see rare Ivory Gull. Among our landings is geologically stunning Devon Island, where flat-topped mountains, glacial valleys, and a massive ice cap are sure to delight photographers as we visit this largest uninhabited island on Earth. We also have opportunities to intersect with In'uit culture during a stop at Pond Inlet and to visit Beechey Island, an important way station for early explorers. This is a don't miss experience for its dramatic geology, abundant Arctic wildlife and unique culture.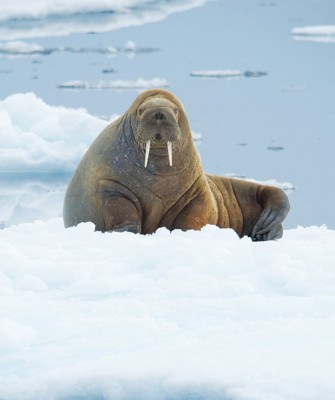 Tour Highlights
Visit the Franklin Expedition graves at Beechey Island
Watch for marine mammals and wildlife in Tallurutiup Imanga (Lancaster Sound) National Marine Conservation Area
Hike on Devon Island, the largest uninhabited island on Earth
Enjoy an Inuit cultural welcome at Mittimatalik (Pond Inlet)
Take advantage of prime viewing opportunities for the rare ivory gull, considered a species at risk
Cruise among icebergs at Ilulissat Icefjord, a UNESCO World Heritage Site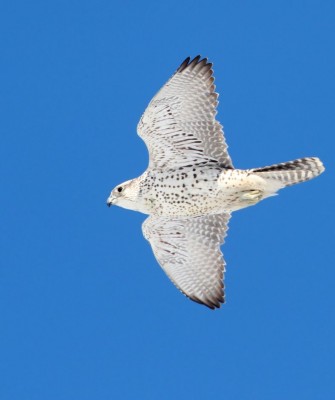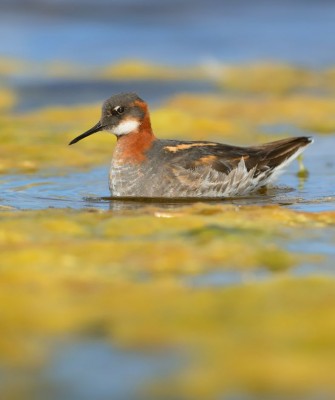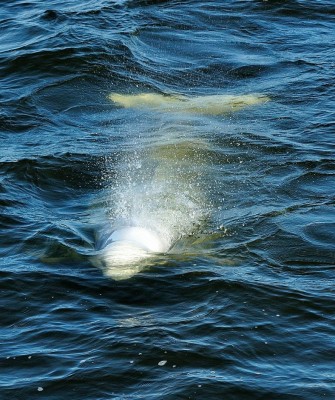 Trip Itinerary
Itineraries are guidelines; variations in itinerary may occur to account for weather, road conditions, closures, etc. and to maximize your experience.
Fri., Aug. 2 :
Early Arrivals in Toronto
Our cruise begins tomorrow with an early morning charter flight to Greenland. Please plan to arrive in Toronto no later than today and overnight on your own. We will send you a guest list a few weeks before departure, so you and others on the trip can meet up casually for dinner tonight if you'd like.
Sat., Aug. 3 :
Kangerlussuaq, Greenland
The group flies this morning on an early charter flight from Toronto to Kangerlussuaq, Greenland, a former U.S. Air Force base and Greenland's primary flight hub. Here we are transferred by Zodiac to the Ocean Endeavour.

With 190 kilometres of superb scenery, Kangerlussuaq Fjord (Søndre Strømfjord) is one of the longest fjords in the world. We begin our adventure by sailing down this dramatic fjord, crossing the Arctic Circle as we go.

Sun., Aug. 4 :
Sisimiut Coast
West Greenland's complex coastal waterways include glaciers, islands, and fjords against a towering mountain backdrop. The waters are relatively warm here, due to the West Greenland Current and the subarctic location.
People have lived in the Sisimiut area for 4,500 years. For the first 2,000 years, the people of the Saqqaq culture occupied the area. 2,500 years ago, new people brought the Dorset culture to the Sisimiut area. They lived here for 1,500 years and were followed by the people of the Thule culture—the ancestors of the modern-day Inuit population.
Mon., Aug. 5 :
Ilulissat
Ilulissat translates literally to "iceberg"—an apt name for this site at the mouth of the Ilulissat Icefjord, a UNESCO World Heritage Site. The icefjord is the outlet of the Sermeq Kujalleq glacier, a source of many of the icebergs in the North Atlantic.

Here, we cruise in our fleet of Zodiacs to appreciate the icebergs. We also visit the town of Ilulissat, with its museums, cafes, craft shops, and busy fishing harbour.
Tues., Aug. 6 :
Western Greenland
Greenland's west coast is simply stunning. From mighty mountains to the tiniest tundra flowers, our stop in this area offers many outstanding features of interest. Hikers, walkers, photographers, and contemplators are all equally delighted.
Wed., Aug. 7 :
At Sea—Davis Strait
Our onboard presentation series continues as we steam across Davis Strait towards Canada. This is an excellent time to enjoy workshops, watch a documentary, and get out on deck looking for whales, seabirds, and marine wildlife.
Thurs., Aug. 8 :
Mittimatalik (Pond Inlet), NU, Canada
Mittimatalik is a busy Arctic community in a beautiful setting. The views of nearby Bylot Island are stunning. We have a chance to explore the town. The cultural presentation at the Community Hall is not to be missed—handcrafted goods may be available here, too.
Fri., Aug. 9 – Tues., Aug. 13 :
Tallurutiup Imanga (Lancaster Sound) & Devon Island
We spend five days exploring Tallurutiup Imanga (Lancaster Sound), one of Canada's newest National Marine Conservation Areas. Narwhal, Beluga, and Bowhead Whales transit and feed in this area. We cruise by ship and Zodiac in search of wildlife. Terrestrial mammals could include Muskox, and yes, possibly Polar Bear!

On the northern border of Tallurutiup Imanga lies Devon Island, the largest uninhabited island on Earth at over 50,000 square kilometres. The island's geology is stunning. Flat-topped mountains, glacial valleys, and a substantial ice cap give Devon Island its unique character.

We visit a number of the bays—hiking the tundra, discovering the botany, cruising a glacier face, and wildlife-spotting from ship and from shore. Once home to Inuit and their ancestors, we visit archaeological sites with expert interpretation to learn about the human history of this now-abandoned island. We also catch a glimpse of recent human history as we visit the remains of a Royal Canadian Mounted Police and Hudson's Bay Company site at Dundas Harbour.
Wed., Aug. 14 :
Beechey Island
In 1845, Sir John Franklin set out from England with HMS Erebus and HMS Terror, attempting to sail through the Northwest Passage. Franklin's crew overwintered at Beechey Island, where three of his men died. Numerous search parties later used Beechey as a depot and rendezvous. Amundsen, Bernier, and Larsen all visited Beechey. Thomas Morgan of the HMS Investigator was buried here in 1854 alongside Franklin's men. The graves and the ruins of nearby Northumberland House are a haunting memorial.
Thurs., Aug. 15 :
Qausuittuq (Resolute), Nu, Canada
Qausuittuq, or "place with no dawn", is named for its dark winters. During our time in the summer months we experience the midnight sun, a time of no darkness. The ending of our journey is characterized by shoreline gravel flats, rocky coastal bluffs, and deposits of glacial moraine. More significant is the origin of the hamlet. In 1953, Inuit from Inukjuak, Québec, and Mittimatalik were relocated, under false pretenses, by the Canadian government with the aim of asserting Canadian sovereignty. Today the community is home to just under 250 people and is an important staging point for High Arctic research, tourism, and military activities.

Here we disembark the Ocean Endeavour, and take the charter flight to Ottawa, ON.
Polar Bears by Stephen Gorman



Long-tailed Jaeger



Uummannaq Fjord by Andre Gallant



Hooded Seal



Purple Sandpiper



Iceberg by Michelle Valberg



Arctic Safari Group on Zodiacs (Andre Gallant)



White-tailed Eagle



Kangerlussuaq Fjord



Snow Bunting



New Friends by Danny Catt


Cost of the Journey
Our Ship: The Ocean Endeavor Our spacious, ice-strengthened vessel features twenty Zodiacs, advanced navigation equipment, and stabilizers. A doctor, paramedic, medical clinic, and enhanced health regime offer peace of mind. Roomy facilities offer comfortable travel with plenty of breathing room for all.
Cost of the Journey Cost of the journey is based on cabin type (double prices shown below, please ask us about single availability/pricing) Interior Twin: $10,451 | Exterior Twin: $11,556 | Main Twin: $12,151 | Comfort Twin: $12,746 | Select Twin: 13,426 | Superior Twin: $13,851 Cost includes: Passage aboard the Ocean Endeavour, applicable taxes and credit card fees, complimentary expedition jacket, contribution to Adventure Canada's Discovery Fund, special access permits, entry, and park fees, expert expedition team, guided activities, sightseeing and community visits, all Zodiac excursions, port fees, pre-departure materials, educational program, Photo Equipment Trial Program, interactive workshops, evening entertainment, all shipboard meals. Cost does not include: Your flight from home to Toronto and from Ottawa to home, and charter flights of $1375 (Toronto to Kangerlussuaq) and $1270 (Resolute to Ottawa), which will be added to your invoice, program enhancements/optional excursions, gratuities, personal expenses, mandatory medical evacuation insurance, additional expenses in the event of delays or itinerary changes, possible fuel surcharges and administrative fees, pre- and post-trip hotel accommodation.
Please note: Cruise payments are subject to the terms and conditions of the cruise company, Adventure Canada, we contract with and may be fully non-refundable. These terms and conditions are primary over those of Naturalist Journeys.
Naturalist Journeys' Added Value: Why cruise with Naturalist Journeys? First and foremost, it doesn't cost you more to cruise with us. You pay the same rate you would if you booked directly through the operator. That's where the perks come in! When you book with Naturalist Journeys, you're part of a group. We send a leader with you who adds excellent hosting and interpretation skills, and facilitates group interaction. We also send you a species list and trip report once the trip is over. So really, you get the benefit of a small-group guide without the added cost!
Travel Details
Please plan to make air travel plans only after the minimum group size has been met. We will send you a confirmation email as soon as the trip has been confirmed.
Arrival Airport: Toronto Pearson International Airport (YYZ)
Arrival Details: Plan to arrive August 2, at your leisure.
Departure Airport: Ottawa International Airport (YOW).
Departure Details: Plan flights to depart August 16, at your leisure.
Travel Tips: You will need to book a hotel in Toronto for the night of August 2. For convenience, there are two hotels at the Toronto Airport. The Sheraton Gateway Hotel is connected to the airport at Terminal 3 and the Alt Hotel Toronto Airport is accessible via the airport terminal link train. In addition to these, there are many hotels in the surrounding area.
You'll return to the Ottawa airport after your expedition cruise and will need to overnight there prior to your flight home on August 16. There are several choices for hotels very close to the airport and we would recommend the Hilton Garden Inn Ottawa Airport or the Fairfield Inn and Suites Ottawa Airport.
Visa Requirements: A visa is not required for US citizens for a tourist visit of this length.
Browse below for trip reports and species lists from past versions of this and other tours from this destination.
Arctic
July 2022 (Birds, Bears, and Belugas)
July 2023 (Birds, Bears & Belugas)
Canada
June 2017
July 2018
July 2019
John Carlson

John Carlson
John's first polar adventure was in 1994 when he worked as a general laborer at Palmer Station Antarctica. He has spent the last 29 years figuring out ways to continue to visit high latitudes. This has included stints researching Adelie Penguins, conducting biological inventories on the Antarctic Peninsula, participating in bird research efforts in the Bering Sea and northern Baffin Bay, and as a guide/naturalist on many expeditions to the Antarctic continent, as well as to South Georgia and the Falklands and Hudson Bay in the north. John obtained his BA in Zoology from the University of Montana and MS in Zoology and Physiology from the University of Wyoming. He was born and raised in northeastern Montana and has had a strong interest in wildlife in general and birds specifically for as long as he can remember. When he isn't visiting the ends of the world, he is the Regional Grassland Conservation Coordinator for the US Fish and Wildlife Service Prairie and Mountain Region based in Billings, MT. He was formerly the Branch Chief for Resources and Sage-Grouse Implementation Lead for Montana/Dakotas Bureau of Land Management in Billings. Other relevant positions he has had include Wildlife Biologist with the BLM in Glasgow, MT and the Zoology Program Manager at the Montana Natural Heritage Program in Helena, MT. Additional irrelevant positions include bread store worker, fence builder, and snow shoveler at an Antarctic base. His life in Billings intersects with two teenage boys Benton and Crean and his long-suffering wife Laura. Two Flat-Coated Retrievers in the house, Sage and Quill, keep them all entertained and provide John endless hours of enjoyment each fall chopping cockleburs from their fur.


Other trips with John Carlson
Essential Information +
Pace & Protocols +
Packing List +
Suggested Reading List +
Useful Links +
Photo credits: Banners: Whale Tail (Andre Gallant), Arctic Safari Group on Zodiacs (Andre Gallant), King Eider (NJ Stock), Sisimiut Village (NJ Stock) Thumbnails: Polar Bear (Andrew Stewart), Arctic Tern (NJ Stock), Walrus (Andrew Stewart), Ivory Gull (NJ Stock), Razorbill (NJ Stock), Beluga Whale (NJ Stock), Red-necked Phalarope (NJ Stock), Gyrfalcon (NJ Stock)