Join us to experience the vibrant, diverse country of Colombia. With a rich cultural heritage and the most bird species in the world (just shy of 1900!), this is a good measure of biodiversity across taxa. So be prepared, we have a lot to discover on this adventure!

Departing from Cali, this tour is impeccably crafted to bring you to varied habitats within the complex (and scenic!) Andes Mountains and the adjacent Cauca and Magdelena Valleys. Colombia's Cauca and Magdalena dry forest valleys are centers of endemism and biodiversity. By staying in lush montane and cloud forest reserves on both sides of the valley, we maximize our endemic encounters and tally a good list of species in the different branches of the Andes. The colorful array of tanagers and hummingbirds is beyond imagination! Exciting feeders (great for photography), mixed flocks, and secretive antpittas await. Visit key national parks (Tatama, Otun Quimbaya, Los Nevados,), famous eco-lodges and reserves (Montezuma, Rio Blanco, Cameguadua Marsh) and travel the renowned Buenaventura Road. Join Xavier Munoz for incredible birding, good food and fun! Dramatic valleys are filled with a lush mix of agriculture, including the heart of Colombia's beautiful "Coffee Triangle." Open for tourism for a number of years, this region is considered one of the safest areas to visit.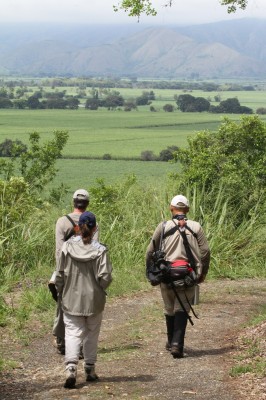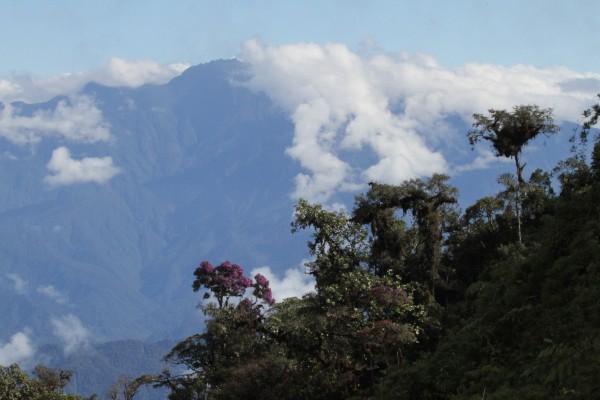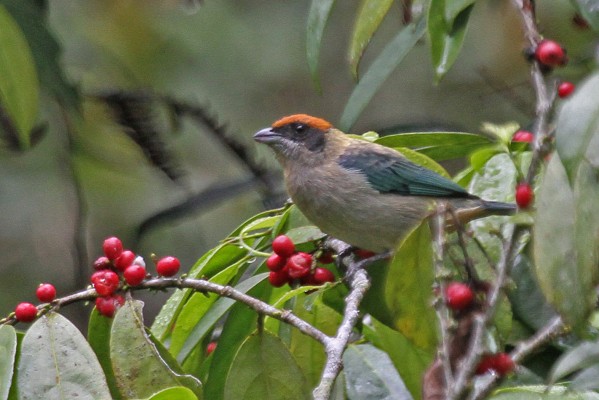 Tour Highlights
Visit the "Balcón de Colibríes," (Hummingbird Balcony), the perfect place to spot Long-billed Starthroat, Purple-throated Woodstart, Crowned Woodnymph, and more
Spend time at Doña Dora's feeders looking for the Chocó endemics like Golden-chested Tanager, Gray-and-gold Tanager, Black Solitaire, and Toucan Barbet
Search for endemics like Multi-colored Tanager, Grayish Piculet, and Turquoise Dacnis
Discover Otún Quimbaya National Park, where birds, butterflies, and botany abound
Spot as many as five species of antpitta at Rio Blanco Reserve's feeding stations
Seek Andean Condor at Los Nevados National Park, high in the paramo of the Andes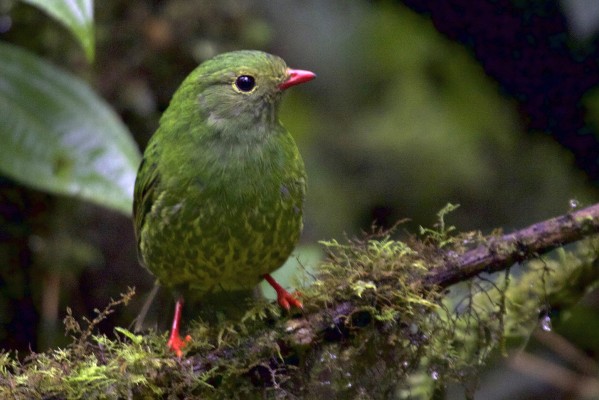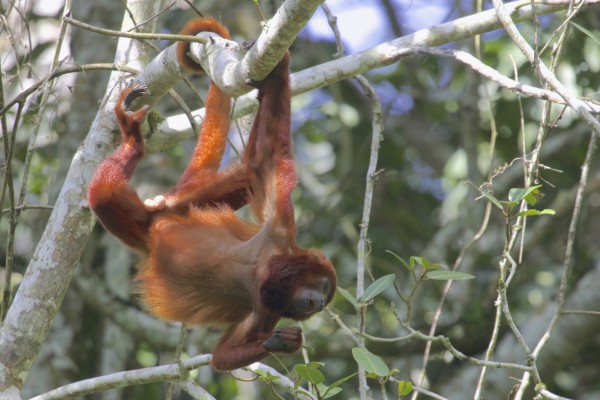 Photo credits: Buffy Helmetcrest by Xavier Muñoz; Group Birding by Peg Abbott; Torrent Duck by Peg Abbott; Group by Peg Abbott; Andean Emerald by Peg Abbott; Andes Mountains by Peg Abbott; Brush Tanager by Peg Abbott; Adventure Birding by Peg Abbott; Fruiteater by Greg Smith; Antpitta by Greg Smith; Red Howler Monkey by Greg Smith.