This cruise is designed perfectly to align with our Alaska Sampler tour for the Ultimate Alaskan adventure!

Surround yourself with glittering glacial beauty on this luxury nature cruise to one of the wildest, least-visited places in Alaska: Prince William Sound. Gulls and Kittiwakes call as you paddleboard, kayak or skiff among centuries-old glaciers, encountering puffins, eagles, otter, and sea lions that wait around every cove. Thrill to the sight of towering icebergs as our captain skillfully navigates the 32-mile length of Colombia Glacier, their source, with the dramatic Chugach Mountains as a backdrop. Dip a paddle in Unakwik Inlet and kayak alongside Meares Glacier spotting seabirds or opt to be a passenger on our faster-moving skiff in glacier country, where we may see dozens of these impressive ice giants.

Shore expeditions during the week include the opportunity for a guided glacier hike or a day at leisure in Cordova, a small native fishing village and home to the Prince William Sound Science Center, and a visit to Salmon hatchery. Enjoy a sunset soak in the ship's hot tub and savor farm-to-table chef-prepared meals between outings on our well-appointed yacht. Watch sea otters loll in kelp beds and fish alongside Horned and Tufted Puffin during our spectacular College Fjord finale day of this unforgettable cruise.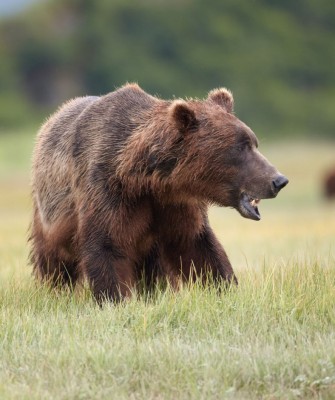 Tour Highlights
Witness dozens of glaciers including Chenega, Columbia, Meares, and Sheridan
Enjoy island discoveries on Knight and Montague Islands
Visit the tiny fishing town of Cordova
Explore College and Harriman glacial fjords
Beachcomb rocky shorelines and hike beneath a glacier
Navigate along the least visited shores in coastal Alaska
Search for wildlife—whales, orcas, eagles, puffins, sea otters, seals, and sea lions
Kayak, paddle board, and skiff in hidden coves and narrow fjords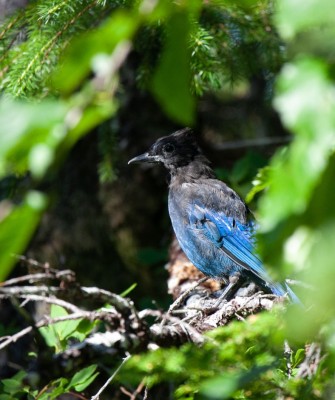 Trip Itinerary
Itineraries are guidelines; variations in itinerary may occur to account for weather, road conditions, closures, etc. and to maximize your experience.
Fri., Aug. 2 :
Whittier | Embarkation
Welcome to Whittier, the gateway to Prince William Sound! Your transfer meets you at the airport in Anchorage, whisks away your luggage, and drives you and your fellow adventurers through the Anton Anderson Memorial Tunnel to Whittier; at 2.5 miles, this is the longest highway tunnel in North America. Meet your crew and tour the Safari Explorer, our operator's flagship vessel and your home for the week. After champagne and a safety demonstration, enjoy your first of many farm-to-table gourmet meals! Adventure here we come. (D)
Sat., Aug. 3 :
Icy Bay Glaciers
Wake up in the glacial waterways of Icy Bay. Flowing down from the 4,000 foot surrounding peaks, Chenega, Tigertail, and Tiger glaciers are all options this morning. Hop in a skiff, and if conditions are right, kayak in a remote cove tucked into the shoreline. Your expedition team shares how glaciers sculpt and alter the landscape on a daily basis. Feel the essence of this land of the Chenega people, meaning "beneath the mountain," as you weave through these deserted islands by kayak, skiff, and yacht. Be on the lookout for Brown Bears, Mountain Goats, ever-present Bald Eagles, and myriad gulls, guillemots, oystercatchers, phalaropes, and more. (B,L,D)
Sun., Aug. 4 :
Captain's Choice
Tuck into the southern reaches of Prince William Sound, exploring its sculpted islands. Some call it "gunkholing"—nosing around the next cove—and there's plenty to see. Search for whales, seals, sea lions, and seabirds from the bow or opt to kayak or beachcomb for a closer look at island life with natural and cultural history notes from your guides. (B,L,D)
Mon., Aug. 5 :
Cordova
Accompanied by guides, head out for a hike below Sheridan Glacier this morning with an afternoon on your own to explore the town of Cordova. Or, join your shipmates on a walking tour of this tiny fishing town at the mouth of the Copper River. With a population of 2,300 and no roads connecting to other towns, Cordova is only accessible by air or water. Take in the town's Native history by nature walk, hard charger hike, an Eyak Tribe cultural program, or Prince William Sound Science Center exploration before settling back on board for a quiet overnight anchorage. (B,L,D)
Tues., Aug. 6 :
Columbia Glacier & Valdez
Options aplenty this morning. Hike, kayak, skiff, or try your hand at standup paddle boarding in a quiet cove before a hearty lunch back onboard. Next up: towering icebergs born from the approaching Columbia Glacier. Winding its way 32 miles back through the Chugach Mountains and with constantly changing conditions, your captain finds the best route to view this massive glacier. (B,L,D)
Wed., Aug. 7 :
Unakwik Inlet & Meares Glacier
Arctic Terns and Bald Eagles, Harbor Seals resting on icebergs, and the massive Meares Glacier as your backdrop, Unakwik Inlet is the perfect place to dip your paddle in the water for a kayak. Or, join a skiff tour to get farther faster in glacier country. This is wilderness at its wildest. Feel the mountains closing in as you cruise through Esther Passage. View a fish hatchery and learn about Alaska's salmon species. Tonight, join your expedition leader for an interpretive presentation before a relaxing soak in the hot tub under the fading sun. (B,L,D)
Thurs., Aug. 8 :
College Fjord & Barry Arm
Today is a day of grand finales. Big mountains, big ice, and big smiles keep us company as we wind down our adventure in the company of all that is quintessentially Alaska. Sea Otters float on their backs on beds of kelp. Watch them lounge before diving and rising with puffins in search of food. Take it all in from a kayak or skiff before capping off your week with a celebratory Farewell Dinner and slideshow. (B,L,D)
Fri., Aug. 9 :
Whittier | Disembarkation
Indulge in one last breakfast with new friends before your coach transfer from Whittier along Turnagain Arm on your way back to Anchorage. Then transfer back to the Anchorage airport. (B)
Cost of the Journey
Cost of the journey is based on cabin type, per person: Single Navigator (1 available): $13,100 | Trailblazer: $9500 | Navigator: $8700 plus a $375 port tax/fee per person. The tour cost includes 7 nights aboard the Safari Explorer, all meals onboard the voyage including alcoholic beverages, all excursions with professional guides, and miscellaneous program expenses, transfers and baggage handling between airport/vessel on embark/disembark days; entry fees to national parks/preserves; all from-the-ship adventure activities and equipment; wellness amenities: fitness equipment, and yoga mats. A photo slide show will be provided with images from your trip as a voyage keepsake. Not included is your flight into and out of Anchorage. The tour cost also does not include items of a personal nature such as telephone charges, optional activities, or gratuities. We highly recommend a gratuity for local guides and the ship crew, which is recommended at $250 per participant.
Please note: Cruise payments are subject to the terms and conditions of the cruise company, UnCruise Adventures, we contract with and may be fully non-refundable. These terms and conditions are primary over those of Naturalist Journeys.
Naturalist Journeys' Added Value: Why cruise with Naturalist Journeys? First and foremost, it doesn't cost you more to cruise with us. You pay the same rate you would if you booked directly through the operator. That's where the perks come in! When you book with Naturalist Journeys, you're part of a group. We send a leader with you who adds excellent hosting and interpretation skills, and facilitates group interaction. We also send you a species list and trip report once the trip is over. So really, you get the benefit of a small-group guide without the added cost!
Travel Details
Please plan to make air travel plans only after the minimum group size has been met. We will send you a confirmation email as soon as the trip has been confirmed.
Arrival and Departure Airport: Ted Stevens Anchorage International Airport (ANC)
Arrival Details: Plan to arrive August 1, at your leisure
Departure Details: Plan to depart August 9, in the afternoon. More precise departure times will be confirmed closer to departure, but with enough time to book your flight.
Travel Tips: We strongly encourage you to arrive a day early, on August 1, to avoid missing embarkation due to flight delays or cancelations. For early arrivals, we recommend booking a room at the Copper Whale Inn. If you want to do some sight-seeing around Anchorage, there are plenty of things to do! The hotel is situated in the downtown area, which is great for dining and shopping. It's also close to the Coastal Trail, which is a paved trail along the Cook Inlet that is great for walking, biking, and wildlife viewing. It's not uncommon to see eagles or moose from the trail. If you want to learn more about art, history, science, and culture in Alaska, then plan a visit to the Anchorage Museum. It's located in the downtown area and has many fascinating exhibits. Transportation around Anchorage is easy with Uber and taxis.
Items of Note
Our Ship: The Safari Explorer
Safari Explorer is designed for upscale comfort in the pursuit of adventure.

This high-end SUV of a yacht is nimble, strong, and loving. The Safari Explorer has what mariners call "feet" that take her into wild areas big ships can't visit. Her performance-built rugged construction means access to faraway regions. But it's what's on the inside that makes this vessel the prize of the fleet. And with only 36 guests on board, the feel is decidedly exclusive.

Lovingly called "the Bulldog," she's poised, her interior is a pearl, and the general mood is down-to-earth. In the winter, she bops around the islands of Hawaii soaking up the laid-back aloha spirit—weaving through the islands, ready for bow-riding dolphins. In the summer, she follows the Humpbacks north to Alaska, navigating the inside passage and taking in The Great Land. A protective spirit is infused in every part of the ship, and within the crew. She's made for adventures after all and with them comes inevitable fun and folly.

Onboard Features: Full-beam swim step; kayaks, paddleboards, inflatable skiffs, hiking poles, snorkel gear; on-deck hot tub; fitness equipment and yoga mats; DVD and book library; wine library.
Browse below for trip reports and species lists from past versions of this and other tours from this destination.
Alaska
May 2011
June 2012
July 2012
May 2013
May 2014
June 2015
June 2016
August 2016 (Southeast)
August 2016 (Sampler)
June 2017
August 2017 (Southeast Alaska)
August 2017 (Alaska Sampler)
June 2018
August 2018
June 2019
August 2019 (Alaska Sampler)
June 2021
June 2021
August 2021
June 2022
July 2022
August 2022
June 2023
July 2023 (Southeast Alaska Cruise)
August 2023
Hugh Simmons

Hugh Simmons' interest in photography began when he was a young boy, as did his love of nature. He earned a Bachelor of Science in Biology during which he was "sparked" by a chance encounter with an Eastern Towhee. Not long after college he took up birding with, of course, a desire to photograph birds. Today he enjoys sharing his decades of photographic knowledge to help others get the most out of their photography whether it be of birds, landscapes, flowers, other wildlife or people. Hugh is a founding member of the North American Nature Photographers Association and served on the board of directors of the National Audubon Society. He is a long time board member of the Chesapeake Audubon chapter in Maryland and is the Audubon Climate Watch Coordinator for his area. Hugh also volunteers with the Cape May Bird Observatory and the Phoenix Wildlife Center.

Photo credit: Mike West

Other trips with Hugh Simmons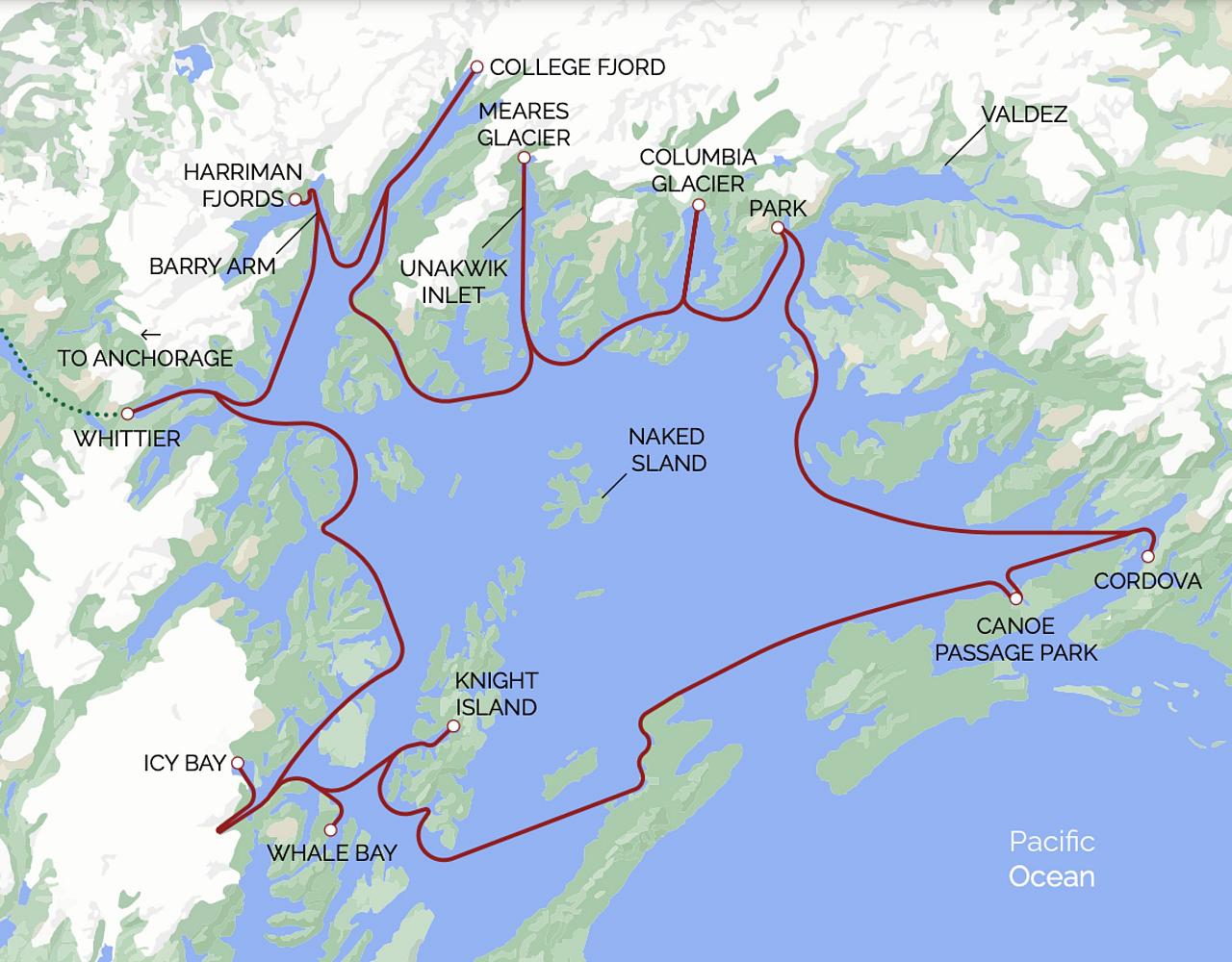 Essential Information +
Packing List +
Suggested Reading List +
Useful Links +
Photo credits: Photo Credits Coming Soon!