Southern Costa Rica has long been one of our most popular Costa Rica tours, with an itinerary that extends south from San José—great for a return to this delightful country or for a first adventure. Join us to explore the Talamanca Mountains, the El General Valley, pristine forest at Esquinas Rainforest Lodge near Golfito, and the eastern side of the Golfo Dulce on the beach on this Costa Rica nature tour. Our expert guides help you get to know this region in detail. Enjoy a special getaway while you experience this gem of the Central American tropics.

Whether a first time trip or a new area of Costa Rica to explore, we know you'll treasure time in this beautiful, easy to get to Central American country. Costa Rica sets high eco-tourism standards as an example for many aspiring nations, with lovely lodges, safe water and food, and highly-trained local guides.

Ask us to help you book time at a beautiful lodge in the Corcovado/Osa Peninsula area, ranked as one of the richest contributors to Costa Rica's legendary global biodiversity. Enjoy a few more days with a bit of pampering as you experience this very wild and beautiful region. Here, lush mountains reach the sea … it is simply a stunning destination.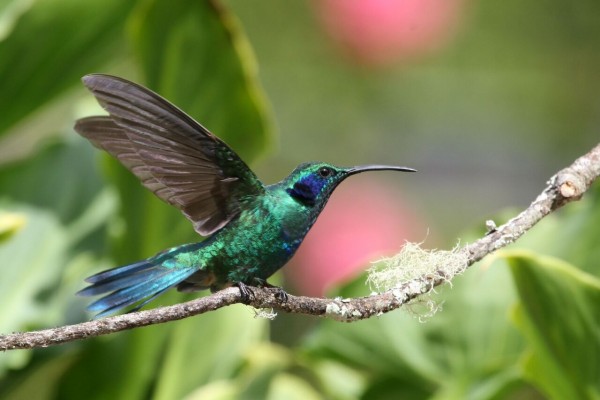 Tour Highlights
Begin your stay at a boutique hotel at the start in downtown San José, a fun base to explore the city
Drive the Pan-American Highway south from San José
Search for the stunning Resplendent Quetzal and other cloudforest species in the Savegre Valley
Visit the farm of the late tropical nature author, Alexander Skutch
Witness the renowned Wilson Botanical Gardens, great for both tropical blooms and birds
Explore lush forest trails at Esquinas where an endemic ant-tanager is found
Enjoy time at the beach!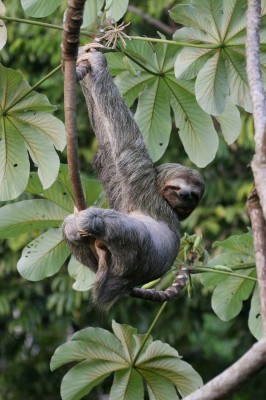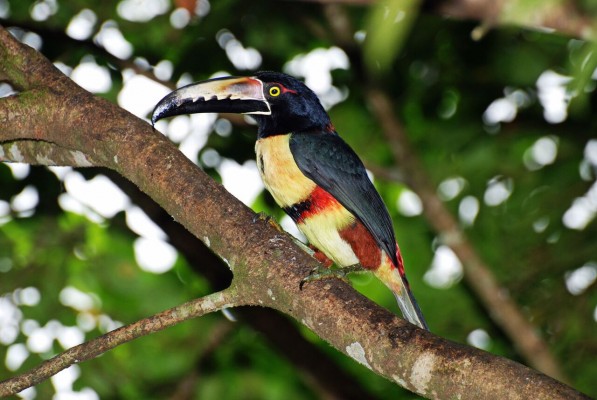 Photo credits: Banners: Green Violetear, Naturalist Journeys Stock; Black Howler Monkey by Peg Abbott; White-necked Jacobins by Sandy Sorkin; Collared Aracari by Greg Smith; Red-eyed Tree Frog by Greg Smith; Collared Redstart by Tom Dove; Ox Cart by Peg Abbott; Green Violetear, Naturalist Journeys Stock; Summer Tanager, Naturalist Journeys Stock; Blue-crowned Motmot by Peg Abbott; Three-toed Sloth by Peg Abbott; White-fronted Capuchin Monkeys by Peg Abbott; Collared Aracari by Willy Alfaro.